Five principles for effective legal spend management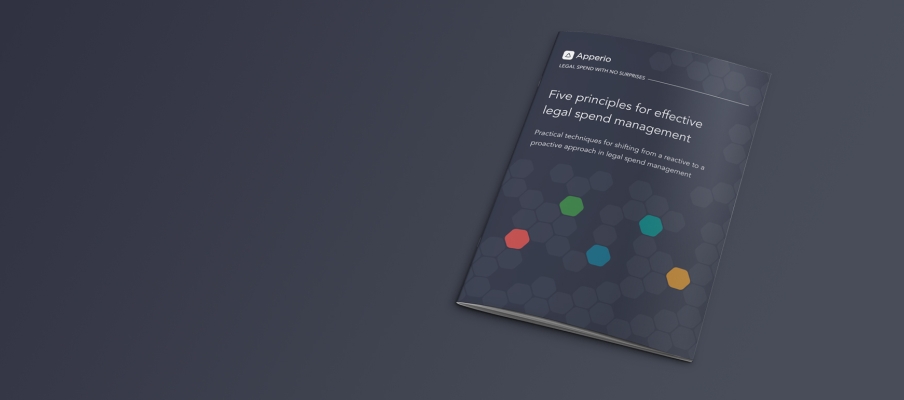 Proving value isn't a new challenge for corporate legal departments, but today it's becoming easier.
As the business need for greater accountability in legal spend has matured, so too have new best practices and innovative technologies. As a result, in-house legal leaders are shifting from a reactive to a proactive approach in legal spend management.
This paper explores five practical techniques that in-house legal departments can adopt to manage legal spend more effectively.
You can also take the accompanying quiz to see how your team are approaching these legal spend management principles.
Explore more content on similar topics:
Get the paper
Fill out the form to access the paper. We will also send you a confirmation email with the PDF after submission.