Rocketing scrutiny, eroding trust: The changing PE legal spend landscape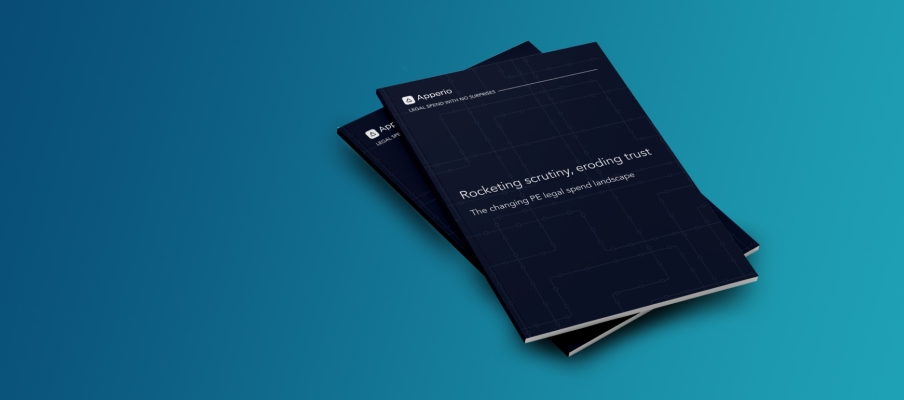 In May 2020, Apperio commissioned the first major investigation into the changing Private Equity legal spend landscape.
The study was conducted by independent research firm Coleman Parkes, who surveyed 100 senior in-house legal stakeholders in PE houses in the UK and US, with an average of more than $10 billion under management across multiple funds.
This paper examines:
The levels of overall legal spend related to M&A and fundraising;
The rising scrutiny on legal costs endured by PE legal leaders;
The concerning trend of eroding commercial trust between in-house PE legal teams and their external counsel.
Explore more content on similar topics:
Get the report
Fill out the form to access the report. We will also send you a confirmation email with the PDF after submission.