Seven legal considerations for environmental, social and governance (ESG) in private capital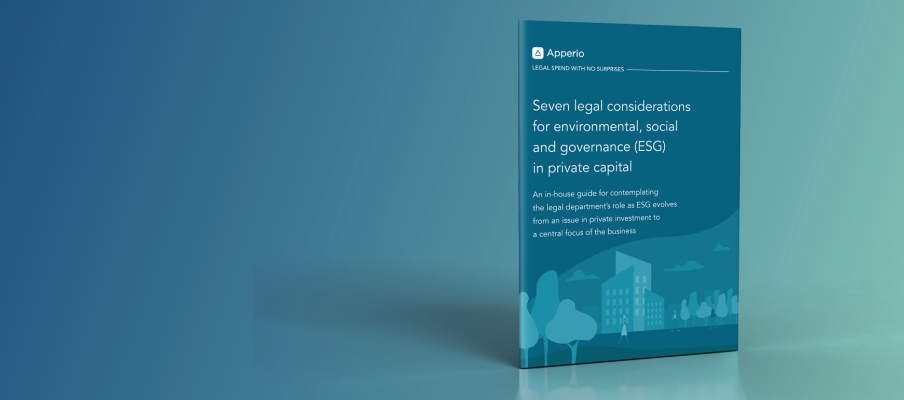 The advent of ESG-centered private funds brings new challenges and opportunities not only for firms, but for their in-house legal teams too.
With ESG becoming a central focus of the private investment business, the private capital community is demonstrating that doing well and doing good aren't mutually exclusive, but increasingly, one and the same.
The role of legal has grown well beyond advising firms on the letter of the law. Knowledge of ESG issues, market drivers and opportunities enable in-house legal teams to add strategic commercial insight to improve the performance of their investment firm.
This short eBook provides an overview of topical ESG issues and the related considerations for legal teams in private funds today.
Explore more content on similar topics:
Get the eBook
Fill out the form to access the eBook. We will also send you a confirmation email with the PDF after submission.