Stronger Together: Towards transparency instead of conflict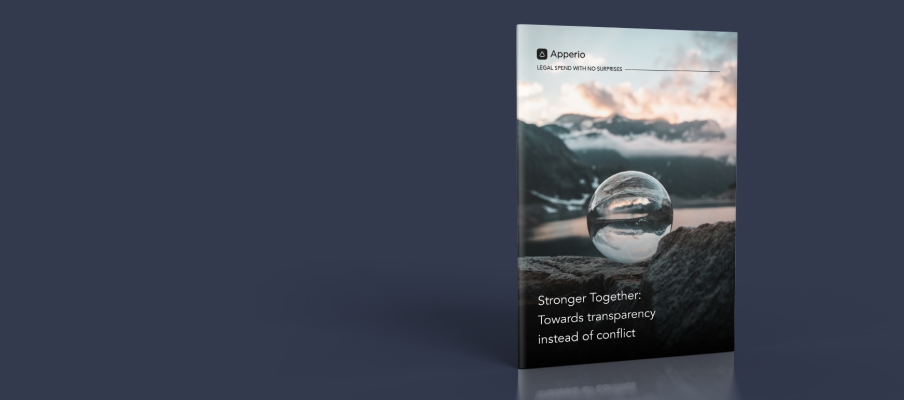 Using legal spend analytics can improve the visibility, predictability and overall value of work completed by external counsel.
This guide demonstrates the mutual benefits for both corporate clients and law firms using Apperio's legal spend analytics and matter tracking platform. It examines:
Improvements that can be made when budgeting for legal spend
Reducing complexity around billing practices
Measuring the success and value received from law firms
Explore more content on similar topics:
Get the guide
Fill out the form to access the guide. We will also send you a confirmation email with the PDF after submission.