Successful tech adoption in legal teams: A guide on how to implement new technologies and fast track existing plans for digital transformation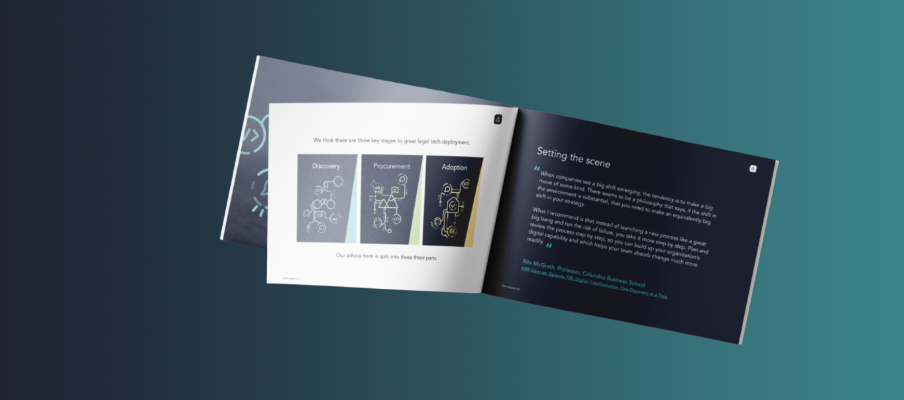 In July 2020, Apperio hosted a series of virtual roundtables for 15 GCs where we discussed specific challenges faced by legal teams in adopting new technologies.
In response to the issues discussed, we have produced this guide which provides tips and best practice examples on how you can successfully adopt technologies in your legal team.
This report outlines the three key stages of implementing legal technologies today: 
Discovery - how to become digitally savvy and experimenting with collaborative tools
Procurement - buying tech that meets your business needs
Adoption - getting the most out of your legal technology
Explore more content on similar topics:
Get the guide
Fill out the form to access the guide. We will also send you a confirmation email with the PDF after submission.