The three financial failings of the legal profession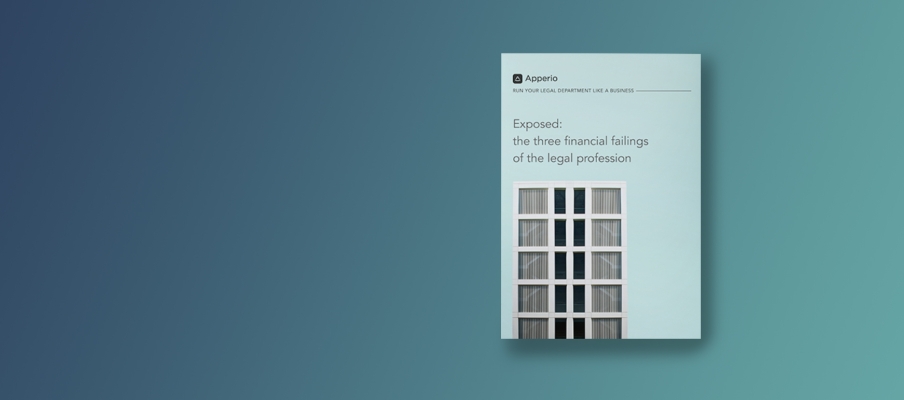 The UK legal services market faces a big challenge: after decades of sub-optimal and archaic financial management practices, the commercial reputation of in-house legal teams is in the doldrums.
Major structural problems, which have remained unaddressed for years, have led to concerns over the ability of in-house legal teams to effectively manage their legal spend to the level expected by CFOs.
In this free insight report, Apperio's analysis of several hundred million pounds of 2018 UK legal spend, reveals how in-house legal teams are forced into an impossible situation caused by a lack of visibility and transparency, confusing alternative fee arrangements and recurring inadvertent errors.
More importantly, the report outlines how advances in technology driven by a new generation of Legal Tech start-ups are reversing the situation. By giving in-house legal teams real-time visibility and transparency of their spend, they're helping to bring clarity, control and confidence to legal budgeting, enabling in-house legal teams to reclaim their rightful position as a strategic organisational function.
Explore more content on similar topics:
Get the insight paper
Fill out the form to access the paper. We will also send you a confirmation email with the PDF after submission.