15 Jul 2020
Collaborative counsel: 8 practical ways to work better together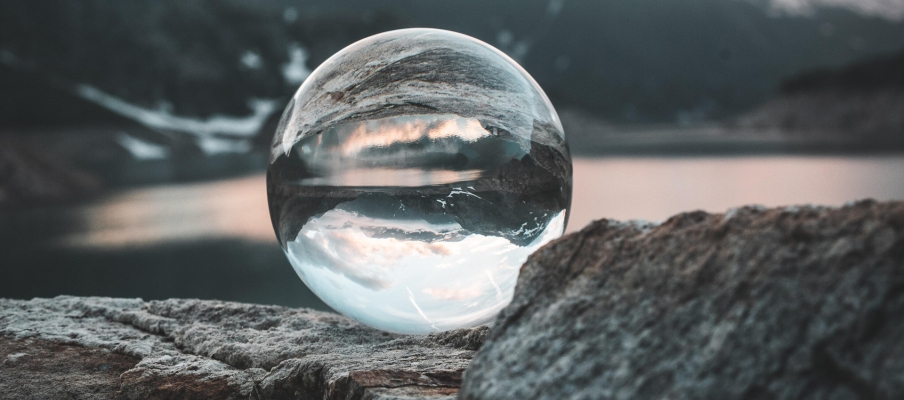 GCs and outside counsel want fundamentally the same thing – to act as increasingly strategic partners to the organisations they serve. There is therefore a strong incentive to work collaboratively towards business outcomes.
Yet relationships with law firms can become adversarial, even fractious. Money is a particularly challenging issue. Many clients don't engage law firms as early as might be ideal (for both sides) because they worry that the law firm will be "on the clock". At the tail end of an engagement, there is the risk of surprise fees and errors which cause invoices to be challenged. 
Apperio connects directly to law firms' practice management systems to collate billed and unbilled spend data throughout the matter lifecycle, removing the complexity and any nasty surprises at the point of billing.
But why does the money matter so much? Because it's a barrier.
The commercial relationship automatically creates distance between the law firm and the client business. It creates an arms' length approach and a risk of being transactional, when in fact what every business wants is external advisers who are as connected, capable and proactive as the in-house team. A business wants partners, not service providers.
Moving to, and maintaining, an honest and open relationship therefore requires a proactive approach. It will take effort on both sides to escape the traditional approaches of the past. Here are some practical steps you can take:
1. Act now, because now is the right time
COVID-19 has changed every business' professional expectations overnight. Network Rail GC Dan Kayne recently commented in our Webinar "Conversations are more collaborative; I think there is a much more human approach to what we're doing. And I think that's essential. I don't think we can allow something of this magnitude to happen and not see a shift in working styles, patterns and behaviours." Smart firms are recognising the inherent value of collaboration itself.
Addleshaw Goddard's Anna Heaton also noted: "One thing that we found really useful is to create small communities of GCs and other clients in similar sectors, who then have an outlet to swap ideas and share experiences. What has changed for the positive at the moment is that people are much more prepared to collaborate. The need to find answers quickly is so important that they are okay talking to their competitors at the moment, if it's allowing them to gain more insight for the greater good. I know that sounds somewhat utopian, but I do think there is a genuine change in terms of how people are working together."
This is a once-in-a-lifetime opportunity to rewrite the rules of collaboration.
2. Invest time in communication
The move from a client-supplier relationship to involving law firms as valued, trusted advisers takes time. It requires law firms to understand their clients' strategies, priorities, and what keeps them up at night. This works both ways: GCs also need to invest time, by explaining their requirements to outside counsel. Meet your law firms quarterly for an exclusively forward-looking (rather than BAU) conversation. 
Damian Honey, Partner at HFW, said "The thing that I found useful is to have fixed, regular meetings across a broad range of skillsets that we as a firm are providing to the client; where you can sit down and have an open and honest conversation. Relationships are two way, and we as a law firm can provide constructive feedback as to how the client could be more efficient, but equally, we're very keen to hear how we are performing and how we can be more efficient."
3. Work out loud
Futurist (and former IBM Global Managing Partner) Andrew Grill recently told an Apperio webinar of legal professionals, "You're probably using tools like Zoom, Slack or Yammer right now. But the way to use them properly is to adopt a methodology called 'working out loud'. It means talking to our communities and networks about the things we're working on. That doesn't mean breaching client confidentiality; it means sharing ideas by default, so that others can chip in with their ideas and contributions. Because your value to an organization isn't what you know, it's what you share.
"In the old days, information was power: I would guard what I was working on, and I would become more powerful. In the new age of work, it is more important and advantageous to share what you're doing. That sharing then becomes valuable to the organization."
Share across the client/provider boundary and you'll create real partnerships.
4. Set some KPIs
Trust is built on relationships, but also shared expectations. Consider agreeing common goals and related metrics. By acknowledging what is important to each side, you can build a successful win-win relationship, with quantifiable outcomes. As well as professional and service targets, with fiscal transparency your KPIs can, for example, include the number of matters going over budget and ratio of complaints to open matters.
5. Make time to make contact without an agenda
Dan Kayne commented, "It's just so important to have regular conversations that don't necessarily worry too much about specific issues - just to check in and see how people are doing. Law firms have often struggled with that historically – they don't want to waste the time of the GC. But it's actually quite an important thing to do. People really appreciate when suppliers, particularly partners, as we describe ourselves, take that time out to pick up the phone and just say, I know it's tough for you right now. But we're here to help."
6. Get the best minds in the room
For the most part, teams are not refreshed on a regular basis. Many fine legal careers are built on personal relationships, but with a data-driven approach, you can build teams on the basis of the best skillsets. Recognise that the modern business environment is fast-moving and, as needs on both sides change, different people will be appropriate for different types of work. With the right data, you can broaden your team options; safe in the knowledge that value is being preserved.
7. Use multiple channels
COVID-19 has seen a renewed focus on managing relationships from afar. Email, which allows lawyers to maintain a certain level of control over the dialogue but is not necessarily what is best for the relationship, had become the default and somewhat "lazy" communication tool. With inboxes overrun though, lawyers have been forced to adopt and learn new technologies. For example, video conferencing tools have enabled lawyers to fully adapt and substitute non-personal email chains with face-to-face (albeit on a screen) interactions to re-dress and truly strengthen these relationships.
8. Beware of the robots
If you needed a final nudge towards collaboration, Futurist Andrew Grill says "Any job that can be done by a robot will be replaced by a robot. What you do must have that extra level of information that comes from intuition." The transactional aspects of the legal profession will be progressively eaten up by machine learning. The high-value work that humans can do will either be at the cutting edge of the law, or advisory: engaging professionally as subject matter experts, embedded in the offices, challenges and ambitions of their client businesses.
The future is collaborative, not just because it's friendly, but because it's more effective – and the legal sector's livelihood will one day depend on it. COVID-19 has accelerated our technical skills and therefore our ability to connect on multiple platforms. It will suit both sides to continue to break down those barriers, so that legal professionals can fulfil the strategic advisory role where they are most valuable.
* * *
Apperio exists to make the global legal industry clear, connected and collaborative. We understand how commercial trust between in-house legal teams and external counsel can suffer because of a fundamental lack of transparency. Apperio's legal spend analytics platform helps both clients and law firms to improve the visibility, predictability and overall value of work completed by external counsel.
If you enjoyed this post, you might also like:
Stronger Together: Towards transparency instead of conflict
Explore more content on similar topics: