26 Jul 2019
The data-driven panel review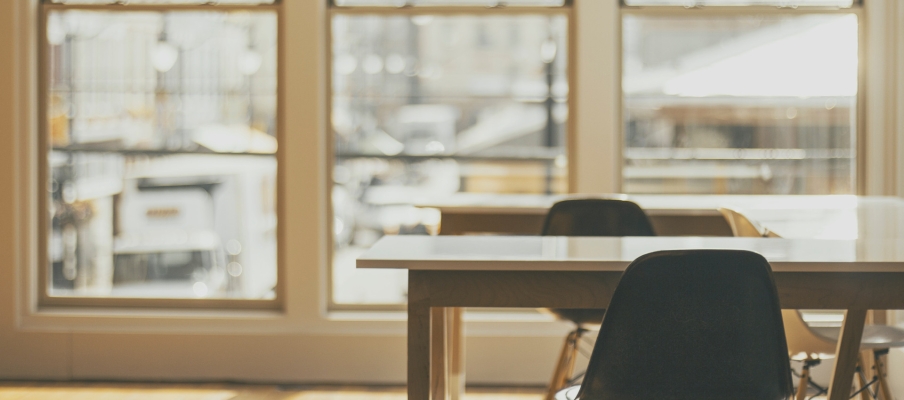 A panel review is not a rite of passage – we do it to create value. The key to success is partnership: all parties should have something to gain from the negotiation. But this will not happen without insight, gained through a systematic, data-driven approach.
Tracking and analytics tools such as Apperio fundamentally exist to give General Counsel in corporate settings access to reliable and near-real-time data about their legal spend.
There are occasions when this has been perceived as a big stick with which to beat up law firms – and occasionally it has been richly deserved. The profession has been notoriously late to invoice and similarly opaque with reporting what activities have attracted what fees.
However, the more modern applications of these tools is a partnership between GCs and their law firms. With full visibility of matters and spend, not only can GCs understand their cost base and ROI, law firms can also understand their resource requirements and optimise their talent resources for likely upcoming work.
The value of this partnership cannot be underestimated. In the words of one Legal Operations Manager for a global financial services business, "There was always a feeling that one side was out to get the other – and that's not very healthy. If we really want to drive change, we need to be having tough conversations; and we can't have those if there's no trust."
Putting data to work
Nowhere is this partnership more applicable than in the panel review cycle. For a GC busy firefighting urgent demands from across the enterprise and trying to keep ahead of legislative changes, opportunities to operate completely strategically are all too rare. But one such opportunity is the panel review. Obviously, a panel review allows you to get a grip on costs. But it also offers the opportunity to ensure the enterprise has the right blend of skills on tap - both internally and externally - and in the right physical and jurisdictional locations to cope with the demands of the upcoming years.
Corporations are typically looking to reduce their cost base – according to some global research by EY, four out of five companies plan to cut their legal spend over the next two years. According to an Apperio survey, 90% of in-house counsels have little understanding of their external legal spend. This often creates rancour with the panel before any negotiation has even happened (after all, when did you last feel positive about spending money without knowing what you got for it?).
And on the other side, firms pitching for work will be conservative in their pitch to join a framework, because they have little true appreciation of how much work will be required.
Having clear historical data therefore allows GCs to present their law firms with more predictability on volumes and types of work and therefore get a more competitive deal, all without costing goodwill or quality.
Apperio client Dan Kayne, GC (Regions), Network Rail, says "We wanted to understand on a discipline by discipline basis what we were spending our money on: what we spend on employment work, health and safety work, commercial contracts etc. With only a top line, you wouldn't necessarily know that. With Apperio, we are able to understand our spend in much more detail, both by discipline and by region."
Of course, that data doesn't magically appear. Changing the way legal teams operate on a day-to-day basis, to include light data management duties, is a challenge. But it's one that every other modern business faces, too.
Analysts McKinsey note, "Embedding analytics is as much about change management as it is about data science. Old ways of working are deeply ingrained, especially if there is an underlying distrust of analytics." But because intelligent analytics offer operational intelligence to law firms as well as their clients, the incentive is clear: there is value to everyone.
Panel Review: the key moment for change
To make better panel review decisions, there is a simple process for deploying data:
1. Assess current panel value and behaviours
Review your current spend with your law firms: both the value that you receive and the behaviours that this spend engenders. Certainly, you'll want to know whether they are bringing their best people to the work in hand, and whether they see you as a priority client or an afterthought! But it's not just about the billable hours; there are operational behaviours, too. Do your panel firms stick to budgets, do they adhere to billing guidelines and invoice regularly?
2. Use your data to predict future volumes
It's important that you use your data to refine your ongoing requirements and align your law firms' perception of needs with your expectations. With legal spend analytics platforms, you can interrogate your past spend by work type, matter, business unit / department and law firm (plus many more axes of granularity if required, and in-house fields, too). Add to this the predictable aspects of your corporate strategy and you will have significantly greater predictability of future legal volumes. This will drive realism from prospective panel firms and therefore improve competition in the tender process.
3. Define your KPIs 
In an uninformed world, price is the default KPI – and GCs are largely flying blind. In an informed world, you can expect to judge performance against much more nuanced KPIs. We all know that legal proceedings can be unpredictable, so defining metrics based on an appreciation of risk reduction can be particularly useful". Highly valuable extrapolations of data we have seen include:
Number of matters going over budget (i.e. how effective is a firm at anticipating its needs, and therefore contributing to your operational resilience?)
Ratio of complaints to open matters (i.e. how reliable and professional is the firm)
Ratio of billable-hours driven matters to fixed fees (i.e. willingness to push work from billable hours to predictable costs – although this will, of course, be a function of the nature of matters).
4. Have informed conversations 
Negotiations are less fraught when both sides can call on one single version of the truth. Legal spend analytic tools such as Apperio give GCs and law firms the data with which to have open, honest conversations:
You might be clear as to where a law firm is falling down when compared against others in the field.
Equally, you will be able to offer clarity as to the types and frequency of work upcoming
And both sides will be able to judge work based on e.g. geographical modelling, specialist skills (or indeed a need for diversity of skills in one place)
5. Ongoing monitoring
The panel review is only the start of a relationship. A knowledge-based partnership must involve monitoring of those metric-driven KPIs, agreed with the panel firms and based on shared data.
Partnerships work when both sides aim to get something out of the relationship. These open and informed conversations will give both sides the insight to forecast operationally and financially, not just improving the efficiency of the panel, but reducing the often painful burden of the panel review process itself.
From a panel review, external suppliers should see the opportunity for a predictable income stream allowing them to invest and grow. Firms thus encouraged will bid competitively and play an active role in the legal department's function as a key part of a successful enterprise. For the GC it is the chance to create an enterprise-wide strategic vision. Once the panel is in play, the same data will allow you to benchmark firms' performance too, using transparency to open up the opportunity for continuous improvement and best-practice behaviours.
Explore more content on similar topics: