26 Jul 2019
Ten KPIs to track your legal panel's performance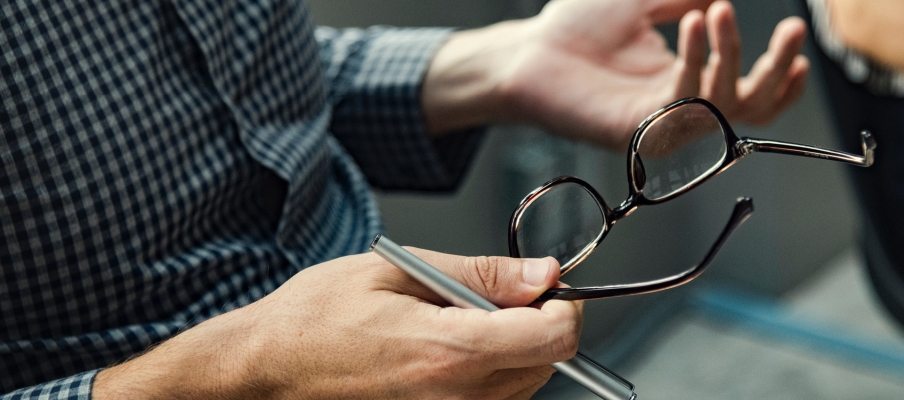 Whilst the initial driver for understanding the data behind a legal team's activities is often pressure from the board to cut costs, this value can be repeated across the legal ops management spectrum.
With the right data to hand, GCs and Legal Ops Managers can apply a Balanced Scorecard approach to optimising value and spend both internally and externally. This progressively matures their visibility and understanding of the whole legal function – including critical events like the panel review process.
However, to get the right answers, you must ask the right questions – and that means creating effective KPIs (Key Performance Indicators).
So what do good KPIs look like? They:
Should be tied to your operational priorities. They should go beyond the panel review process itself, aligning the panel with your in-house team's contribution to the department's activities. So what criteria are you personally, your team, and your external counsel measured against?

Must solve business problems. Data for data's sake is pointless, and every organisation will have its own challenges and objectives. KPIs should be resolutely practical.

Need to be set out in advance. It's essential that you communicate KPIs to your existing (or potential) panel firms – after all, they need to know the criteria against which they are going to be judged and the expectations of service against which they can act and then bill. They will, of course, also be the source of much of the raw data.

Ought to be easy to extract and measure (and with Apperio, they are!). Otherwise you will be hamstrung by data that's out of date or requires manual intervention to interpret. It then becomes too easy for the process to fall by the wayside – and the data flow and value will cease.

Must be meaningful enough to engender change. Similar to the point above that KPIs should solve real business problems, the counterpoint is that data should be simple to interpret, to build business cases, to present to boards and to support meaningful movement in the business. Data should be credible and honest.
Your top 10 KPIs
On that basis, here are the top ten KPIs you can use and their application to a panel review activity. These are based on feedback from the experiences of our clients - and their inventive application of basic data-gathering to achieve the maximum value from the minimum effort:
1. Matters billed and/or with WIP over budget 
Legal matters are invariably unpredictable, but (apart from fixed fee work) firms have never borne any risk in matters running over budget. By measuring the ratio of matters which run over as a proportion of overall activity, you will have an excellent proxy for the commercial forecasting efficiency of a firm. It becomes worthwhile for firms to accurately predict likely costs, rather than routinely underestimating them.
"The biggest impact for me has been the quarterly account meetings with our [regional] finance directors. They understand that we're spending money on what matters, and they can make empirical, data-based decisions. I have the credibility with them that we're on top of the numbers."
Dan Kayne, GC (Routes), Network Rail
Panel output: Incentive towards shared commercial risk and accuracy in setting expectations, rather than underestimation in forecasting of costs. 
2. Matters with no budget 
It's obvious that matters without budget are an acute commercial/forecasting risk; and they should become a thing of the past in a disciplined legal function. But it's worth mentioning that the purpose of this KPI is to spur GCs into understanding why they occur. Is it the fault of law firms' traditionally speculative approach – or does this in fact point to weak processes and/or communication between the legal function and the rest of the business?
Panel output: Demand process adherence from your framework partners – but more importantly, define better processes both internally and externally in the first place.
3. Breaches of invoice guidelines 
Another operational hygiene red flag. Effective invoicing guidelines (agreed in advance) will include guidance for everything, from expected timelines and terms through to acceptable rates for travel/admin time. As with no-budget matters, regular breaches of invoice guidelines are likely a sign of both weak practice at law firms, but also a failure to set clear expectations upfront and contractual clarity at the framework stage.
Panel output: Apperio's own feedback from law firms confirms consistently that it is unreasonable to challenge those firms if appropriate expectations and standards have not been set in advance.
4. Value add received 
Value added is a key differentiator for law firms in their panel review submissions. But it has previously been hard to measure value added services actually received, and therefore hard to assess whether a law firm has met its obligations, let alone ascertain a true monetary value. Through simple cost codes, Apperio can monitor and assign business benefit to value add services like training, helpline usage, consulting services and secondments.
Panel output: Incentivise firms to honour their commitments, learn which added value services are actually used for a refined specification in the next period.
5. Billable hours to alternative fee arrangements
Understand the willingness of firms to push work from billable hours to predictable costs. This will, of course, often be a function of the nature of matters under consideration, and plenty of matters are not appropriate for the fixed fee structure; but a willingness to commoditise lower-level work is a useful sign of commitment to cost discipline. Then, of course, you can measure firms' ability to maintain their promised ratio of open-ended to fixed-fee matters, which represents in itself a strong barometer of commercial competence.
Panel output: Compare similar firms on the basis of their commitment to commercial discipline. Move the needle away from open-ended costs to more restrictive terms of business where possible, in order to run your own department more effectively.
6. Complaints 
A ratio of complaints to open matters is a predictor of the professionalism and responsiveness of each firm. Complaints are typically around either a lack of budgetary discipline, discrepancies in services received, double billing etc. In some sectors it has become almost de rigueur for disputes to reach the courts, which has encouraged an overly relaxed approach from law firms towards cost and service, when they might be operating more proactively for their clients.
Panel output: Red flag against low-performing firms, an opportunity to benchmark "what good looks like".
7. Invoices challenged 
Again, a predictor of professionalism and efficiency. Note that these qualitative metrics are as much about feedback on the experience of doing business with a law firm as they are the raw statistics.
"Firms will recognise the need to work differently when their time recording is available in real time to their clients – it will drive a much more open and transparent mindset.".
Dan Kayne, GC (Regions), Network Rail
Panel output: As above, an incentive for firms to improve their processes and meet evidenced benchmarks.
8. Matters awarded to 'wrong' partner firm
Panel frameworks can be complicated on paper. In practice, especially in matrixed organisations, they will be even more complex. The "wrong" firm can mean:
A more skilled firm exists on the panel

The work has been operationally misallocated (e.g. commercial work to a firm which is capable in commercial work, but which was not allocated commercial work on the framework)

Processes have been bypassed in any number of ways (see below).
All of these point to process inefficiency or communication failure.
Panel output: Misallocation highlights the importance of communicating a panel review widely across the business and setting the internal expectations of professionalism that you will then expect from your panel partners, too.
9. Process breaches
Process breaches include non-legal departments commissioning a partner firm directly – or, worse still, a firm which is no longer even on the panel. This typically happens when an individual has a strong personal relationship with a partner firm.
Panel output: When a firm missed out on fees because internal processes are not being followed, they are incentivised to either lower their standards accordingly, or even to attempt to make up the shortfall in other ways. Both encourage a less disciplined approach, and Apperio's own research has shown that this consistently occurs. The client typically dictates commercial expectations of quality.
10. Ratio of internal to external work
How much of your work is handled in-house, and how much is being contracted out? This metric may show that it would make sense to recruit more in-house talent with certain skills, reducing the typically 2-3x expense of external counsel. Equally, it may show that breadth or international needs require the panel to have a different composition and flavour. Ongoing, having made those assessments, this metric will then allow you to identify (and promote!) the saved value achieved by either working internally rather than externally (saving), or better allocating internal and external spend (optimising).
"At the push of a button, I can tell you exactly how much we spent with each firm in up to real-time, on categories of work across the country"
Dan Kayne, GC (Routes), Network Rail
Panel output: Build a panel based on actual need and optimised cost profile, rather than "what we think we've always needed, just in case".
Explore more content on similar topics: