30 Dec 2021
The top law department metrics that financial services companies are tracking [survey]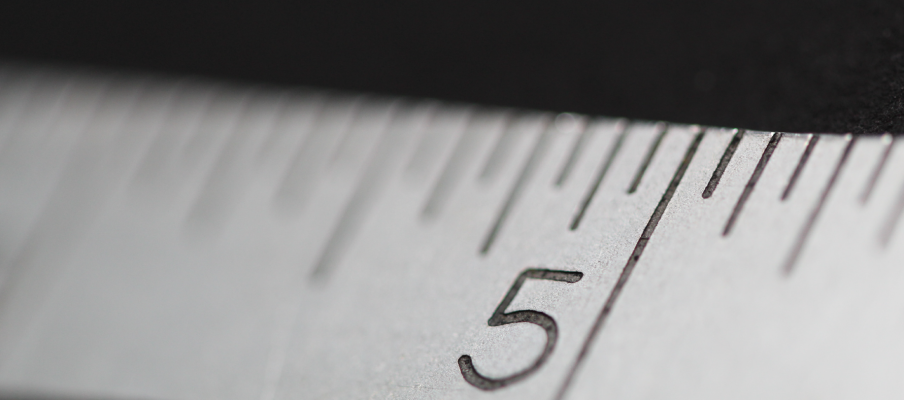 This makes sense given the uncertainty the pandemic created – and continues to create. Uncertainty brings risk and the law department's primary function is to manage risk. The question that remains is this: how are these law departments measuring the value they deliver?  
We posed this question to the 300 decision-makers that took the survey on which the report is based.
According to the responses, the "outcome of legal matters" (66%) was at the top of the list. That was one of only two such law department metrics, out of a list of 12 options, to garner a majority of votes. Below is how the whole list stacked up:
66% said the volume/outcome of legal matters;
60% said the hourly cost per lawyer;
46% said spend forecast vs. actual spend;
43% said risk exposure;
40% said overall spend by law firm/matter type/business unit;
37% said legal spend as a percentage of company revenue;
34% said external fee earner team composition;
31% said matters kept within budget;
28% said the mix of fees (e.g. billable hour, AFAs);
25% said the total spend per in-house lawyer/law department employee;
21% said the diversity of outside counsel; and
19% said the proportion of legal spend internal/external.
 
Some respondents indicated they also track metrics that weren't on the list and identified these in the open-ended comments: 
Cases won. "By showing the amount of cases they win." ~ senior legal counsel at a hedge fund.
 
Volume. "We monitor and assess the transactions that the legal department handles." ~ principal legal officer in asset management.
 
Revenue-generated by the legal department. "By defining the revenue it brings in." ~ finance director in asset management. 
 
Discussion. "We have several meetings each month to discuss and manage the value it contributes." ~ GC at a venture capital firm.
 
Time tracking. "We keep track of the hours and the projects we work on and categorize their success." ~ finance director in asset management.
* * *
If there's a metric to keep an eye on its diversity. A previous study we commissioned that was focused exclusively on private equity found diversity was a top factor in selecting outside counsel.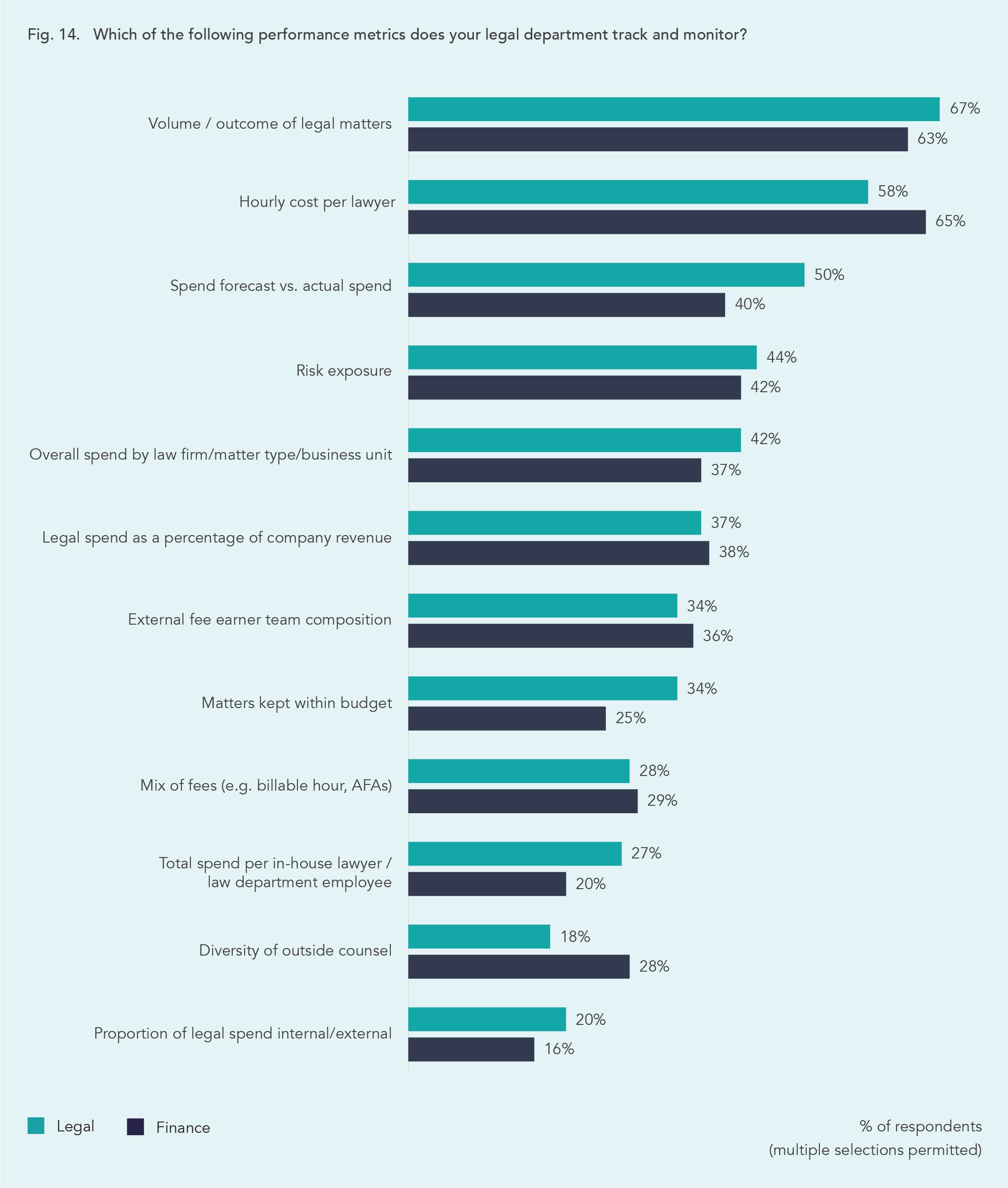 Download the full report here: The legal spend landscape for 2022.
If you enjoyed this post, you might also like:
7 pragmatic tips for selecting legal department KPIs 
Image credit: Unsplash
Explore more content on similar topics: