29 Dec 2021
Most legal departments in financial services have someone responsible for innovation [survey]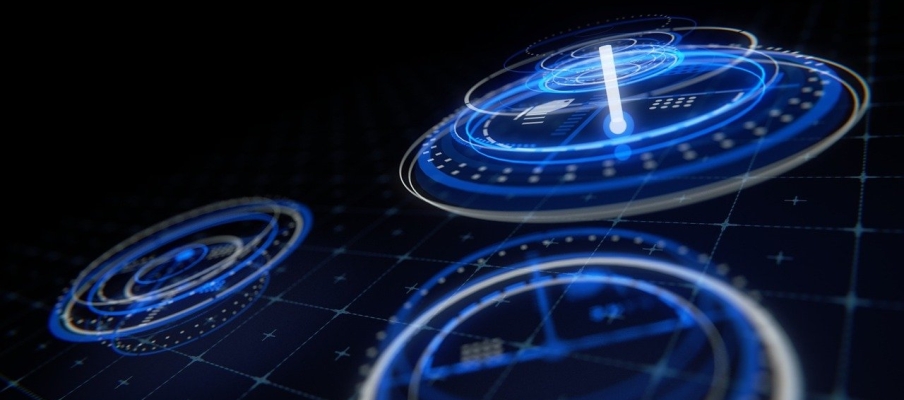 Does your legal department have a person or team charged with innovation?
A whopping 85% of legal departments in the financial services sector do, according to a recent independently fielded survey that we commissioned.
More than half of the respondents (51%) said this was a full-time responsibility – while 34% said it was a part-time responsibility. Another 12% said they didn't have a designated resource for innovation, but such a position was in the planning stages. 
Just 4% of respondents did not have anyone responsible for innovation. 
The survey polled respondents in the US and UK – and there were some modest differences when segmenting answers by geography. Legal departments in the US appear to be more inclined to assign innovation as a dedicated responsibility than their peers in the UK.  
For example, 58% of US respondents reported having a full-time person or team appointed to drive innovation, compared with only 37% in the UK. Meanwhile, about half of respondents based in the UK (53%) said innovation was assigned as a part-time or additional duty.
* * *
It's worth pointing out, if a legal department is seeking help with innovation, the financial services CFO may prove an invaluable resource. They are in a position to influence the budget for such a position, and at least in private equity, have proven to be champions of innovation. 
Download the full report here: The legal spend landscape for 2022.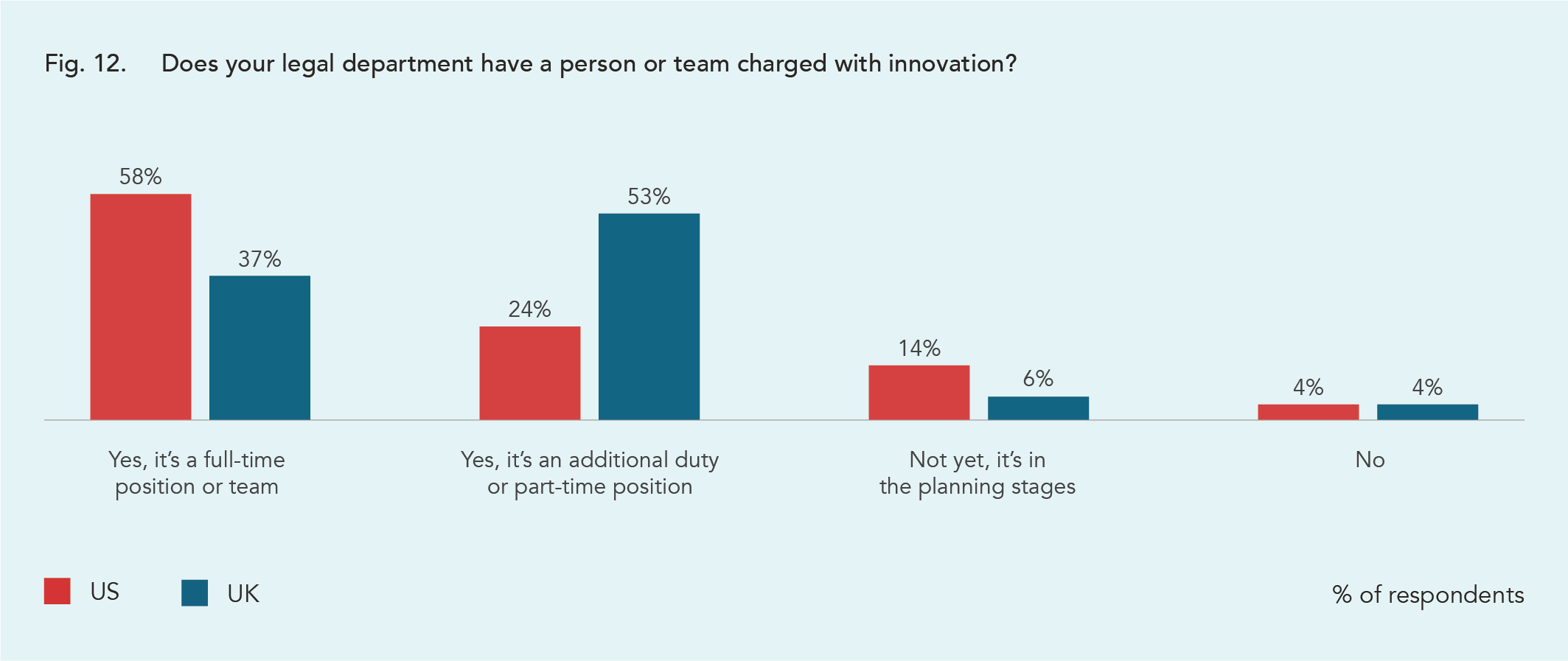 If you enjoyed this post, you might also like:
'There is no new normal' – Bain report shows change in private equity necessitates innovation 
Image credit: Pixabay
Explore more content on similar topics: