22 Apr 2021
Legal Budget: These 9 legal matters in private equity are prone to cost overruns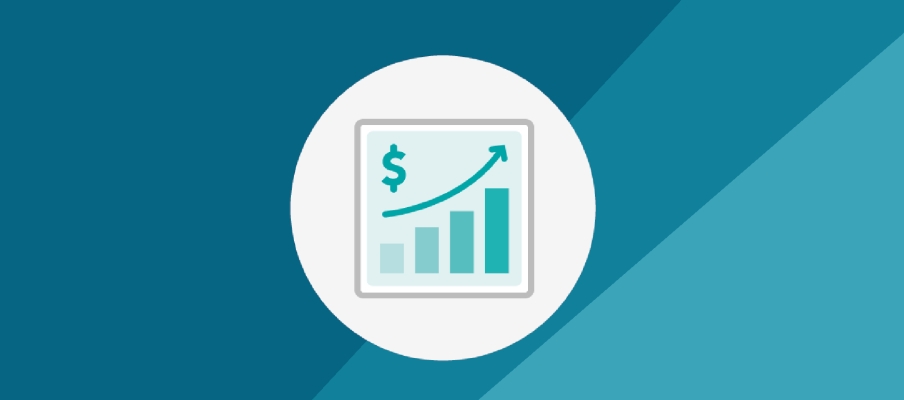 Legal work in private equity is high value. Deal-making carries inherent risk, and so investment managers want the most qualified lawyers and best possible counsel money can buy. 
Even so, no investment manager wants to pay more for those services than initially quoted. And yet, there are several types of matters in private equity that are prone to legal invoices that exceed the quote – according to a survey of 160 in-house lawyers working in private equity. 
More specifically, PE firms say certain legal matters always or sometimes exceed cost expectations. 
These include the following: 
73% say investment – financing (28% always and 45% sometimes).
72% say litigation (21% always and 51% sometimes).
70% say regulations (22% always and 48% sometimes).
60% say employment (15% always and 45% sometimes).
60% say investor negotiations (9% always and 51% sometimes).
59% say fund structuring (17% always and 42% sometimes).
44% say investment – due diligence (9% always and 35% sometimes).
42% say investment – M&A (15% always and 28% sometimes).
41% say tax (18% always and 22% sometimes).
Epiris Chief Investment Partner Bill Priestley put this into perspective when he noted the cost of legal counsel for M&A transactions are a good example: 
"You'd get a quote for the deal, work on the deal, and then invariably the cost at the end would be considerably more than the quote. You'd then have an old-fashioned discussion and haggle to make the fees more palatable, but it was always relatively unscientific and quite awkward."
With legal costs per M&A transaction ranging between $50,000 and $1 million, it's easy to see how the expenses can pile up quickly when matters go over budget. 
Read the complete research report: Responsibility Without Control? Challenges Facing Private Equity Legal Leaders in 2021.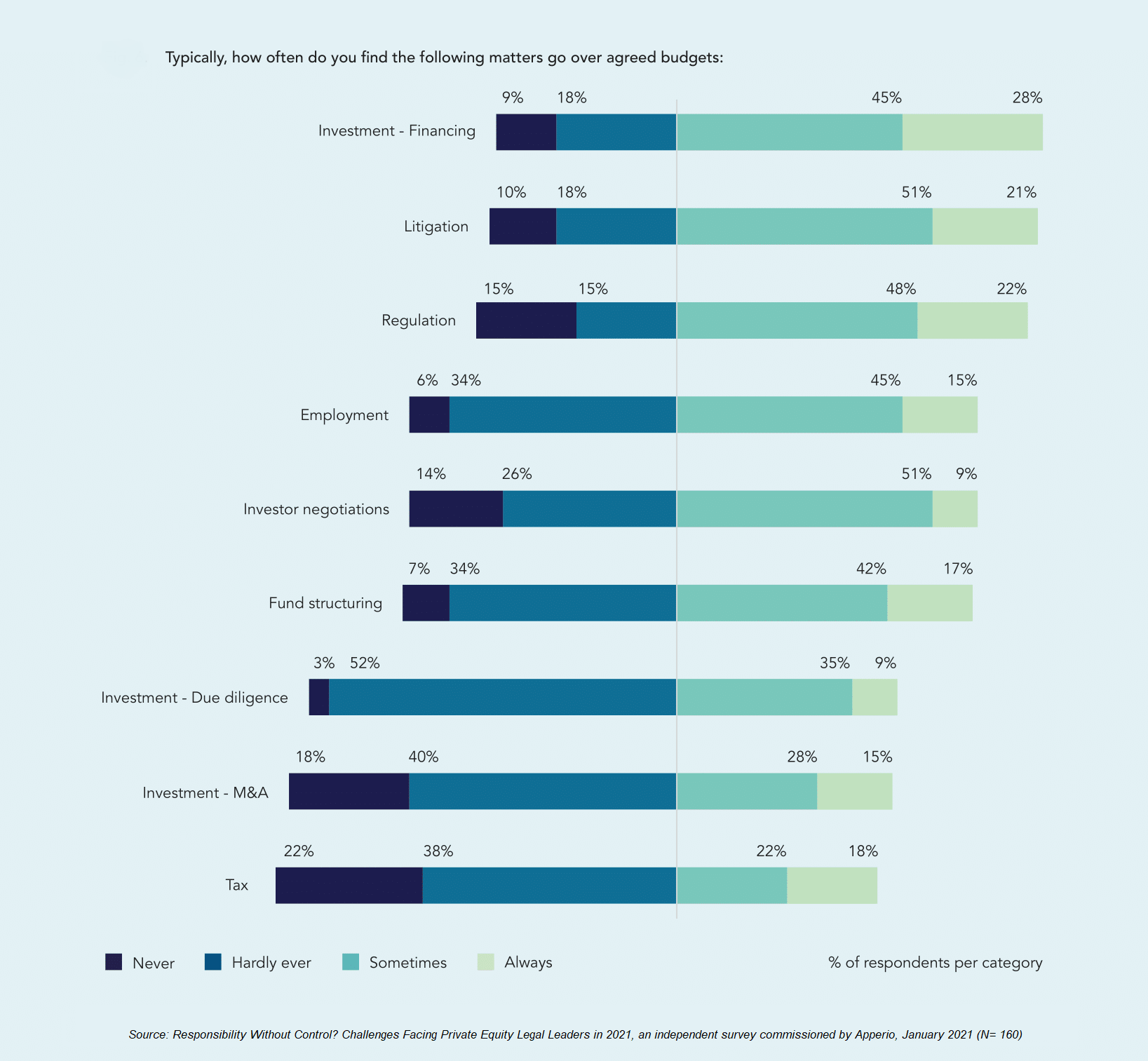 * * *
If you enjoyed this post, you might also like:
Law Firm Invoices: the 5 ways Private Equity handles higher than expected legal bills
Explore more content on similar topics: