17 Feb 2021
3 examples of how corporate counsel is using legal spend management in practice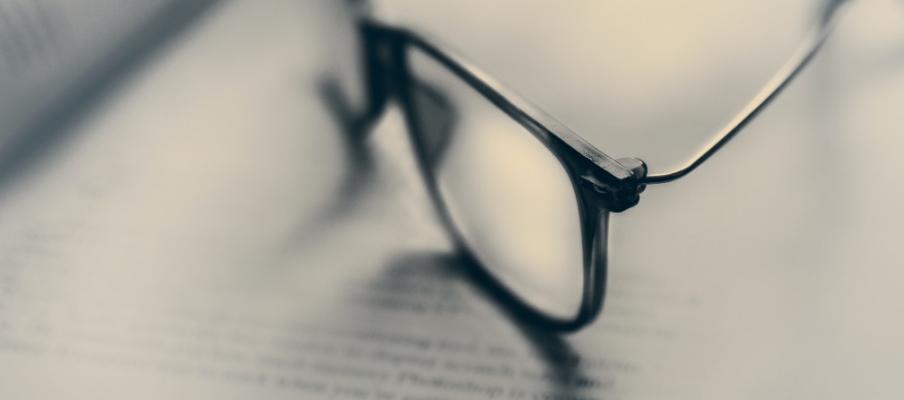 The direction of responsive companies is highly influenced by its customers. Those organisations attuned to listening will find the ingenuity of the market is remarkable.
While many of our customers on in-house legal teams are using the same legal spend management product – their application of the technology is unique and specific to their needs.
Below are three different examples of how corporate counsel is using legal spend management in practice.
1. Transforming legal from cost center to business partner
Many in-house legal professionals worry their department is viewed as a cost center rather than a valued business partner working toward a common goal. Arguably the perception arises because legal costs are high, and the value can be opaque to anyone that isn't a lawyer.
Such was the case for the general counsel and in-house team at Trainline, the leading train ticketing app in Europe. As a fast-growing technology company with global aspirations, demand for legal services was growing. 
To meet demand, the company was hiring more law firms and across new jurisdictions. Despite this growth, the legal department aimed to match the lean culture of the rest of the company. The legal team deployed our legal spend management solution, along with several other legal tech tools to better manage costs, talent and resources. 
As adoption of the product grew, Trainline began to aggregate legal data that enabled better decision making. As a case study on their implementation revealed:
"Sometimes a single major law firm with a presence in several jurisdictions will provide better value than local players. Or regularly occurring issues may mean that developing in-house expertise will create long-term benefit." 
Some of the other benefits Trainline experienced include:
Flagged fee discrepancies. The team could see discrepancies like double charging and retained services being charged separately.
Identified overcharging. Apperio helped the legal team benchmark legal fees across multiple services, matters and jurisdictions. The data led the company to terminate a relationship with one law firm that was consistently overcharging for its services.
Trust from the business. The legal team's accuracy in legal spend forecasting and reputation for transparency fostered greater trust for the legal department from their peers across the business. 
Read the full case study: How Trainline gained legal spend leverage with Apperio.
2. Right-sizing law firm panels with data-driven decisions.
Some legal departments are reliant on law firms to provide them with the data they use to plan budgets. Such was the case for Network Rail, which owns and operates most of the railway network in Great Britain. 
While the company invests some £15,000,000 (~$20,500,000) in outside counsel annually, much of the data it relied on was provided by law firms. The in-house team received quarterly dashboards to track matters and budget by region. 
This process was highly manual, labor-intensive and most of the data was quite old by the time the in-house team received it. As such, the value of the data was "unsatisfactory" in terms of making decisions about matters for the next quarter, according to Dan Kayne, GC (Regions), Network Rail. 
"To drive value and award a framework with confidence, you need reliable data in terms of existing costs," he said in a case study.
The company was an early adopter of the Apperio legal spend management platform to provide real time-spend information. The platform enabled the company to work with its law firms to develop "an in-depth understanding of spend on a discipline-by-discipline and region-by-region basis."
"It allowed us to be transparent with the marketplace, and in turn for the tendering firms to be more granular in bidding for work", added Mr. Kayne. "It has laid the foundation for better planning of resources, both for us internally and for our panel firms."
Some of the other benefits Network Rail experienced include:
Data-driven decisions. Obtaining a better understanding of internal and external legal resource utilisation, cost and value to drive decision making.
Law firm panel consolidation. The visibility drove clear, transparent and more competitive bids, which allowed the in-house team to right-size the number of firms on its law firm panel by about 50%.
Confidence of colleagues. Earning new confidence from internal stakeholders by financially demonstrating how the legal budget was being managed effectively.
"We wanted to keep our panel small, because that way we knew we could build a true long-term partnership with our outside counsel," said Mr. Kayne in a separate but related panel discussion. "I believe this is because having a smaller number of firms allows you to have a deeper relationship, built on a genuinely open and transparent arrangement, which includes visibility of spend." 
Read the full case study: How Network Rail Reviewed its Law Firm Panels with Apperio.
2. Facilitating partnerships between legal and finance 
One of the stumbling blocks with using law firm invoices to track legal spending is that invoices tend to come near the end of the matter. For example, if you go over budget halfway through a matter – you won't know it until the matter is closed and you receive a surprise invoice. 
This was the problem facing the UK's Financial Services Compensation Scheme (FSCS), an independent organisation that protects customers of authorised financial services firms if they fail or have stopped trading. Since FSCS is part of the government's regulatory framework, it's both a heavy consumer of legal services and "must rigorously account for its spending".
The finance and legal teams worked together to implement Apperio. The tool provided new visibility into the accruals and work-in-progress being entered by their law firms. The legal spend management quickly surfaced disparities among budgets, invoices and expectations – and allowed them to resolve these discrepancies before these were billed. 
Some of the other benefits FSCS experienced include:
Accurate budget forecasts. The visibility into WIP replaced subjective estimates of costs, which accounted for 90% of the disparities. The improved accuracy of legal spend data eliminated invoice surprises and naturally led to more accurate forecasts.
Clarity in legal pricing. A data-based understanding as to the broad costs of legal matters – and using that as a benchmark for forecasting and awarding work.
Stronger internal partnerships. Both the finance and legal team gain a better understanding of each other's priorities and processes. In turn, this helps them drive better outcomes for the organisation. 
"A legal team has a specific focus – and it isn't necessarily finance. They have a piece of work and they have to get it done," said FSCS Senior Business Partner Stephen Colthrust in a case study. "As a finance professional, I have to know what costs I'm looking at. With Apperio, we have the data to work together." 
Read the full case study: How finance and legal partnered at FSCS with Apperio.
* * *
See Apperio in action: The Apperio platform provides in-house legal teams with a proactive approach to legal spend management. We've already partnered with more than 200 global law firms to provide clients with insight into WIP. See for yourself and schedule a live demo by emailing info@apperio.com.
If you enjoyed this post, you might also like: Using data to demonstrate the value of legal 
Image credit: Photo by James Sutton on Unsplash
Explore more content on similar topics: