12 Jan 2021
In-house legal teams in PE are held accountable for outside counsel costs but lack authority to manage expenditures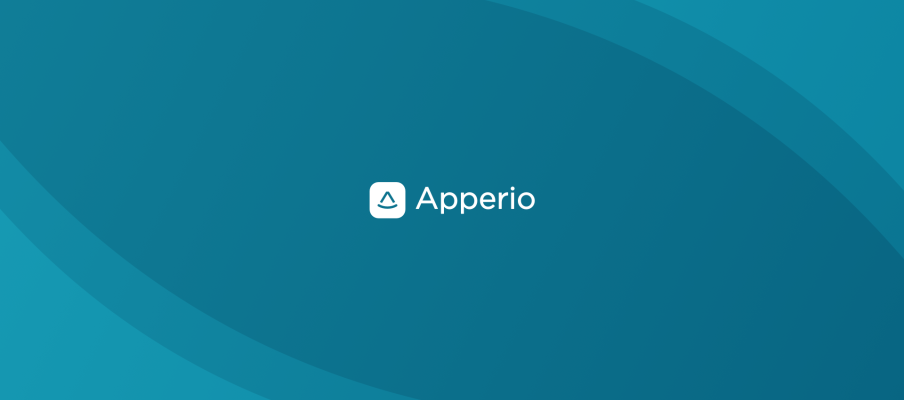 Apperio study finds certain legal projects 'always' go over budget; trilateral relationship structure and distributed authority in PE surfaces business need for live legal spend data.
London, UK – January 12, 2021 – Private equity (PE) firms are holding their in-house lawyers responsible for outside counsel costs, but the organizational structure of PE houses and lack of data inhibits their ability to control legal expenses. That's according to a new study by Apperio titled Responsibility Without Control? Challenges Facing Private Equity Legal Leaders in 2021.
The study, which is based on an independent poll of 160 in-house legal professionals at PE organizations, found about two-thirds (62%) are accountable for selecting preferred law firm partners. However, fewer than half (46%) are responsible for approving budgets on new legal projects – and just about a quarter (28%) are tasked with measuring outside counsel performance.
"This puts inside counsel in a tough spot because the finance team is leaning on their lawyers to control outside law firm costs, but the deal teams are frequently instructing outside counsel directly and comparing their relative value in isolation," says Apperio Founder and CEO Nicholas d'Adhemar, who is both a former lawyer and PE investment manager.
Certain matters always go over budget
About one-fifth of respondents say certain legal matters always go over budget, according to the survey. These matters include investment financing (28%), regulation (22%), fund structuring (17%), and litigation (21%). In addition, another roughly 50% of respondents say these matters are sometimes susceptible to exceeding the budget.
Even more concerning, more than half (54%) say finance teams have resigned themselves to the idea that legal expenses will always be unpredictable. That notion suggests over-budget matters are becoming a cultural norm. 
While this may sound like a potential windfall for law firms, the survey suggests otherwise:
76% of PE legal leaders frequently negotiate discounts in response to surprise invoices
74% delay payment on legal bills that exceed their expectations
72% regularly challenge individual line items in law firm invoices; and
81% are considering working with alternative legal service providers (ALSPs) in the future.
Trilateral relationship structure
The distributed authority structure in private equity is a significant factor that can lead to uncontrolled legal costs – and a sometimes-fractious trilateral relationship among legal, finance and deal teams. However, restructuring isn't feasible because this model provides dealmakers with the agility to rapidly pursue attractive deal opportunities.
Still, in-house lawyers may worry their lack of control over budgets may be roiling their relationships with business peers. The survey found 78% of respondents say cost overruns cause friction between legal and finance – and 79% say surprise legal invoices create friction between the legal team and the wider PE organization. 
Legal spend data takes center stage
A focus on gaining better visibility into ongoing deals and associated matters, with timely spend data, is taking center stage. For example, nearly three-quarters (74%) of senior legal leaders surveyed say legal spend optimization is a key priority for 2021. Further, 84% agreed that having access to current, or live data, around legal expenses would improve a deal team's ability to take corrective actions and avoid budget overruns.
"Deal teams ultimately have the power and incentive to make changes that will achieve efficiency gains, but they don't have the benefit of oversight and deep legal knowledge to manage this alone," adds d'Adhemar. "In-house lawyers do have this experience and with improved data and analytics, can bring increased predictability and value to their PE organizations."
About the survey
The report is based on a commissioned independent survey of 160 in-house legal professionals at PE organizations with an average of $14 billion under management in the US and UK. A complimentary copy of the report is freely available for download here or simply email marketing@apperio.com to request a copy. 
About Apperio
Apperio is a legal spend analytics and matter tracking platform which effectively transforms how corporate legal departments function, bringing clarity, control and confidence to their operations. The platform provides complete real-time certainty on legal spend, aggregating data from all connected law firms and providing consistent, up-to-date information on all work-in-progress (WIP) and billed legal matters. Apperio visually represents for legal teams, finance and other corporate departments exactly what has and will be spent on legal fees, accurately measuring the performance of its external law firms. Quick to install, cloud-based Apperio requires no on-site IT team. Currently, the platform is used daily by more than 50 in-house legal teams including Network Rail, Royal London, Monzo and Farfetch.
Apperio is based in London, England. For more information, please visit Apperio.com or follow Apperio on LinkedIn or Twitter.
Media Contact:
Frank Strong
for Apperio, Ltd.
+1 202-352-5920
media@apperio.com
Explore more content on similar topics: