1 Nov 2022
LPs are scrutinizing legal expenses, say PE and VC in-house lawyers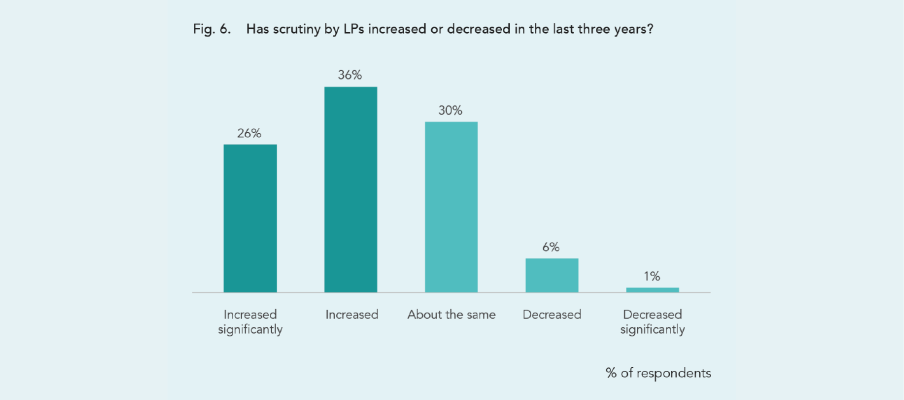 Investment houses like private equity and venture capital firms are spending more and more on legal services. That's according to a recent survey of 300 lawyers who work in-house for such firms in the US (67%) and UK (33%).
Yet spending isn't the only thing that's growing. Nearly nine in 10 respondents (86%) say their investment organization feels some pressure to control legal costs. 
One source of pressure is from limited partners (LPs). In-house legal teams working for PE and VC firms say the degree of interest LPs have in reviewing legal costs has risen.
Most respondents (84%) said LPs are scrutinizing legal expenses. Further, about half (48%) said LPs scrutinize legal expenses "always" (21%) or "often" (27%).  
The survey results also suggested this is a multi-year trend. More than half (62%) said the level of scrutiny over legal expenses has "increased" (36%) or "increased significantly" (26%) over the last three years. 
As one respondent, who serves as the senior legal counsel for a PE firm, noted in open-ended comments, "The climate right now is not advantageous to runaway legal spending."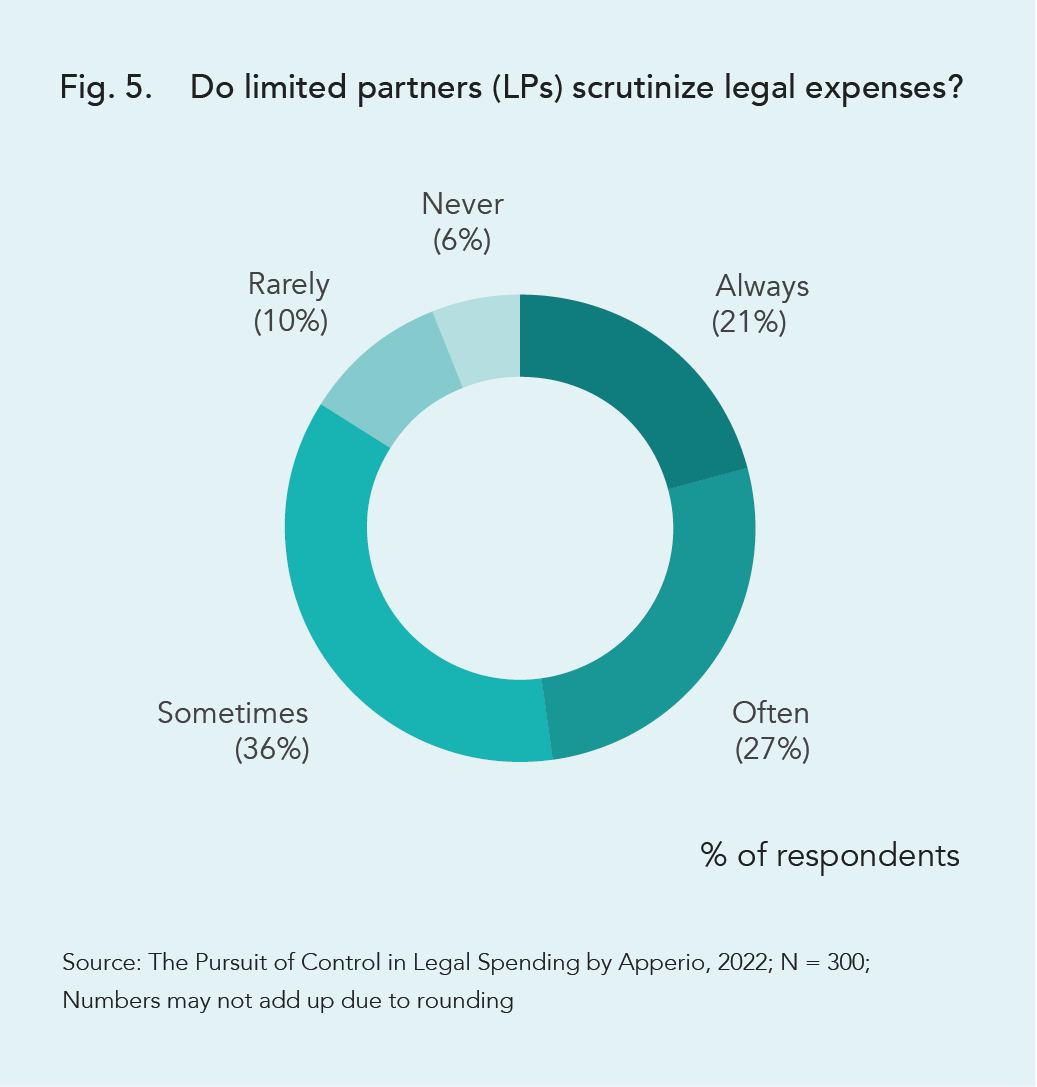 * * *
The complete survey report is freely available for download here: The Pursuit of Control in Legal Spending.
Explore more content on similar topics: