3 Nov 2022
Pragmatic legal spend management tips for dealing with the return of the "more with less" mantra in 2023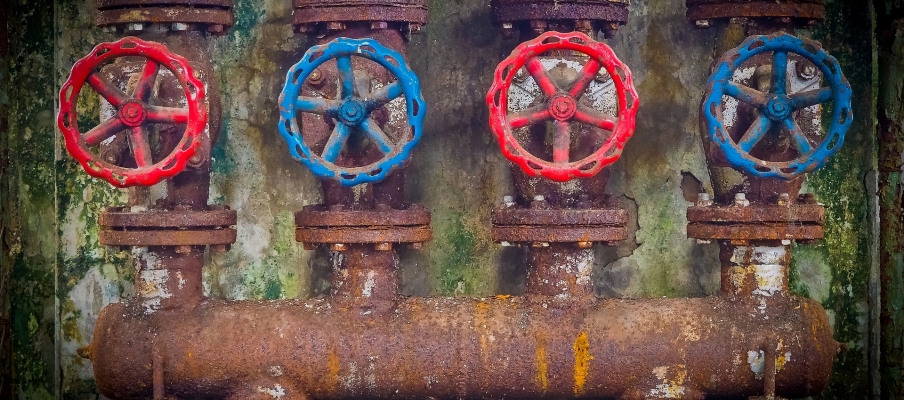 Legal departments are facing "pressures from all directions." 
That's according to a report on Law.com by Trudy Knockless. She writes that in-house teams are anticipating pressures on legal costs in 2023 – and a return to the old mantra of doing 'more with less.'
However, there are new challenges this time around that her article underscores. First, in the wake of the pandemic, in-house teams have expanded their roles as trusted advisors. Second, they face an "increasingly complex regulatory landscape from myriad directions." 
In other words, the volume of legal work has increased, so wrangling budget cuts and demanding 'more with less' will come with heightened risk exposure. 
D. Casey Flaherty, the co-founder and chief strategy officer at LexFusion put it this way to our CEO, Nicholas d'Adhemar, in a podcast interview: 
"Instead of more with less, the idea that the legal budget should be reduced, we need to reorient the conversation of more for less – that is we need a higher yield from every dollar we spend. We are going to need more money because there are so many net new complexities that have a material impact on the business."
The focus must shift to control, as Nicholas says. Importantly, control does not necessarily mean cutting legal spending, which may expose a firm to unacceptable levels of risk. Control means getting more value for the money spent.
5 Practical Tips for Getting Control of Legal Expenses 
Legal departments often turn to many of the tenured tactics for managing costs. These include bringing more work in-house, sending commodity work to ASLPs, and asking law firms for discounts. However, these tactics don't put the legal team in a position of greater control. In many cases, it merely moves the money to a different budget line item. 
The smarter way? Harnessing the power of data and analysis. Here are some practical tips for getting started. 
1. Start collecting legal spend data.
This seems obvious, but we talk to legal department leaders all the time that can't articulate how much they spend with outside counsel. The first step to gaining control is to establish an accurate baseline which means collecting data.
Begin by gathering data as to what you are spending, by matter and with which law firm. Diligently accounting for spend by matters enables the legal department to clearly demonstrate where the legal budget is going. More importantly, it will also help identify areas for optimization. 
You can absolutely do this in a spreadsheet – it's a grind – but it's entirely possible. As an alternative, legal spend management tools like Apperio make it easy – and automate the data collection. 
For example, the legal department at an international food delivery service we worked with couldn't say how much they spent on legal when we started. However, as they began using our tool to collect data, they could see about 90% of their legal spend in one country was going toward outside counsel for employment issues. That analysis was the basis of a business case for hiring an internal employment lawyer in that country at a lower cost.
2. Establish metrics for inside legal spending. 
Corporate counsel has been bringing more legal work in-house for years, but they don't have a good handle on the costs. Why? While most law departments track outside counsel spend, many do not track in-house legal spend.
Casey Flaherty points to the 14th Annual Law Department Operations Survey by the Blickstein Group. It found about 90% of respondents said they track outside counsel spend but only about half (51%) track in-house legal spend. That means about half of in-house teams have no means to measure what they are spending in-house. 
Multiple surveys have similar findings. The legal department can't know the cost-benefit of bringing more work in-house if it's not measured. 
As Nicholas wrote for Legaltech News recently, "some lawyers move in-house to get away from needing to record small units of time – itself a time-consuming and tedious exercise. Yet there may be a good rationale for re-imagining the concept as a means for the legal department to get a handle on in-house costs." 
One exemplary in-house team that did so, didn't require their lawyers "to log time in six-minute intervals like a law firm. The legal department was just looking for a reasonably accurate sense of the in-house lawyers' workload and throughput." 
The results? "It helped identify areas of potential duplication, overspending, and categories of work that were taking up too much internal time."
3. Reward outside counsel estimate accuracy.
The metrics and KPIs put in place for outside counsel must incentivize the behavior the corporate legal team wants. Dan Kayne, a former long-time GC at Network Rail, and founder of the O Shaped Lawyer, advocates for an alternative fee arrangement (AFA) called a holdback for this purpose.
Under this fee structure, a law firm holds back a percentage of fee income in escrow. If the firm meets the agreed key performance indicators (KPIs) the firm would keep the holdback. If they missed it, they would return it to the client. Cost estimate accuracy – with a certain percentage – was one of the KPIs Dan measured.
How did they work out how much to hold back? Dan explains:
"It needed to be sufficiently achievable to encourage the law firms to meet the goals but challenging enough to ensure that the outcome of the KPIs reflected the improvements they were designed to achieve." 
It's worth pointing out, he also said that relationships with his law firms mattered – and transparency was a two-way street. Dan went to great lengths to ensure law firms had the opportunity to understand Network Rail's business – hosting annual offsites just for the law firms – so they could meet those KPIs and keep the holdback. 
4. Centralize matter initiation through the legal department.
A recent survey of in-house lawyers working for private equity and venture capital firms found 81% said that some matters are initiated without their knowledge. This isn't unique to such investment firms, it's prevalent across financial services and also shows up in the broader corporate legal market. 
In these instances, the legal department is completely unaware of these matters that are racking up costs. Some respondents to the survey noted they don't even find out about such matters until investors – a third party – start inquiring about the costs.
Simply stated, the legal department cannot control costs they don't even know exist. There are two primary ways to solve this business problem: centralize all legal work through the legal department – or implement a legal spend management product like Apperio – to gain visibility into these matters and associated costs. 
"That's one thing I remember that stood out in the demo – the fact that Apperio sent us an alert as soon as a file was opened at the law firm," said Sarah Gormley, Head of Legal Operations in this case study. "That is such a fantastic tool for us, just being able to have that control to make sure the legal department is always aware of what's happening."
5. Better prioritize legal work. 
In a case study co-written with Royal London for the Docket by the Association of Corporate Counsel, the mutual insurance giant detailed how it audited and classified legal work into low, medium and high value. The result of this effort was a decision matrix for determining what work would be retained in-house and what would be sent to external law firms or ALSPs.
There are a lot of lessons to be gleaned from this legal innovation project. Yet one that stands out is that the company eliminated work that was "low in value, risk, and legal complexity, or not requiring a legal professional to undertake it."
More specifically, such "work would be discontinued where possible through either providing the business with self-service tools and training or upskilling the paralegal and legal administration team to undertake the work."
That decision framework did in fact yield cost savings, but more importantly, it freed up the legal team's time to focus on higher-value work. In other words, it allowed the legal department to get more value out of every dollar it spent.
Bringing more legal work in-house and asking for law firm discounts won't give legal departments greater control over legal spend by themselves. The path to achieving this rests in being proactive: gathering and tracking legal spend data comprehensively, motivating the organization to centralize its legal spend processes, augmenting those processes with modern legal technologies, and inviting preferred law firms to be part of the process from the outset.
* * *
Image credit: Unsplash
Explore more content on similar topics: