2 Aug 2021
5 tips for building transparency into legal fees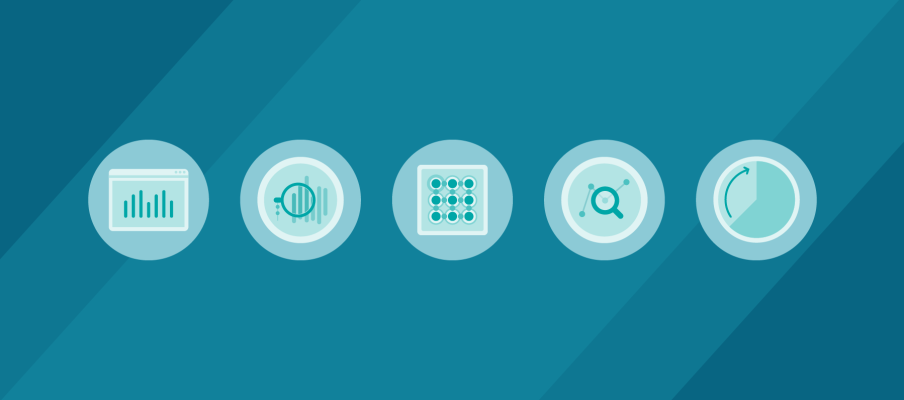 When I worked in private equity – for a European renewable energy fund – I noticed our interactions with law firms around deals followed a pattern. A big deal would come in, we'd instruct our external counsel, they'd give us a cost estimate and then everyone would get to work. We'd work crazy hours which only got more intense as we grew closer to completion.
And that's usually when it happened. All of a sudden, just around the date of closing, sometimes even after the deal closed, we'd get a phone call from the law firm: 
"I know we told you the cost would be $400,000 but we have $1 million on the clock."
Such phone calls created all sorts of problems. It made it hard to manage expectations. It complicated the relationship with our law firm. Perhaps worst of all, it caused internal strife. 
We'd have to go back to our investment committee – an internal oversight group common in PE – with outstretched hands. It was embarrassing because it made us, the deal team in an elite finance sector, look like we were incapable of managing our budget. 
I knew what had happened because I had previously worked as a lawyer in a law firm. I understand how easy it is to run up the bill by looking out for a client if the work isn't being managed carefully. That's when I began to understand why building transparency into the process of legal fees is the key to avoiding surprises in a law firm invoice later. 
Below are five tips for getting started.  
1. Start gathering the legal data. 
This sounds simple and obvious, but I talk to GCs all the time that can't articulate what they spent on outside counsel last quarter. If you don't know what you spent, that's a telltale sign your legal department would benefit from collecting legal data. 
Begin by collecting the easy stuff: how much you spent, who you spent it, and what you spent it on. When you have this baseline, you can start to compare, analyze and make changes. Gathering data doesn't sound sexy, but it's a crucial first step. 
2. Categorize legal department spend by matter. 
As you begin to collect legal spend data, strive to categorize spending by matter. Good categorization will make it easier to demonstrate the value the business is getting for its legal expenses. It will also naturally point to areas for improvement. 
For example, a large, publicly-traded, food delivery service we worked with couldn't tell you how much they spent on legal when we started. However, as they began collecting the data and categorizing their matters, optimization opportunities emerged.
The company could see about 90% of their legal spend in a particular European country was going toward employment issues. Based on their categorization, they were able to calculate these matters cost about $1 million annually. The data made the business case for hiring an internal employment lawyer.
While the savings from making that change was one of the tangible outcomes for the legal department, there was something else that was equally valuable: the rest of the business saw the legal department use data to deliver a better outcome and gained new respect from their peers as a result.   
3. Gain visibility into WIP and accrual spend.
The next level of sophistication is to gain visibility into your law firm's work-in-progress (WIP) and accruals. Without such a view you are reliant on invoices to tell you what you spent. When you receive an invoice, you can haggle a bit for a discount, but it's too late to make strategic changes. 
By contrast, when legal departments can see WIP, you can see accruals before they reach a budget threshold. More importantly, you still have time to implement a course correction.
How can you gain access to WIP? One simple way is to ask for a weekly status report or call with your outside counsel. Alternatively, use a tool like Apperio, which connects directly to your law firm practice management systems, and provides you with dashboard-style visibility in real-time (also see these three corporate counsel use cases).  
There's much to be gained by doing this for your law firms too – as this piece we co-wrote with Dentons for Bloomberg Law points out: Ultra-Transparency in Law Firm Fees Is a Competitive Advantage.
4. Monitor regularly and intervene early.
Monitoring regularly is crucial because it's not uncommon for a law firm to take up to 90 days to invoice a client. To put it another way, a client can have an entire fiscal quarter's worth of law firm invoices outstanding. Our pace of work these days is so busy, that we struggle to remember what happened yesterday, let alone three months ago. 
This underscores why it's crucial to monitor your legal spend regularly. Monitoring gives you the chance to intervene early when you see a budget or matter going off track and make a micro-change to avert a macro-shock. 
Here's the secret to doing this efficiently: you don't have to spend lots of time on this, instead manage by exception. When you collect data and categorize matters over time, you'll establish averages and baselines, which allows you to easily spot anomalies and exceptions. 
5. Ensure your matters are time-bound. 
Law firms tend to sit on WIP. Upwards of 70% of law firm invoices are sent at the end of the year when many firms are trying to close their books. This can have a huge impact on corporate cash flow, and as we saw at the onset of the Coronavirus pandemic, that can be devastating in a crisis and during other force majeure events. 
An easy way to handle this is to put time limits on invoices in your billing guidelines. Tell the law firm you won't pay for work that's billed 90 days after the work was performed. That simple change will drive better invoicing actions from your firm – and help you avoid a higher-than-expected legal invoice.
* * *
This post was adapted from a webinar we co-produced with the Association of Corporate Counsel. An ungated recording is freely available to watch here: Upping your game: five principles to drive efficiency and effectiveness.
Explore more content on similar topics: