15 Jun 2021
This study shows the limitations of buying power in legal pricing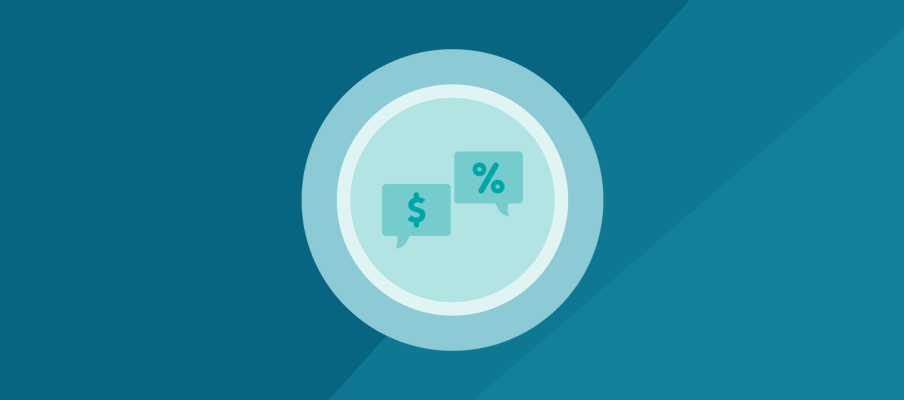 The "bargaining power of buyers" is one of the original entries in Porter's Five Forces – the competitive dynamics that shape every industry. In legal, scale endows buyers with the power to negotiate prices with suppliers. 
Large private equity (PE) firms spend somewhere between $10 million and $25 million on outside legal fees annually. From a law firm's point of view, it's a hefty amount, so these investment organizations have significant power to influence legal pricing. 
A new analysis we recently published demonstrates the advantages and the limitations of scale. For example, large PE firms spend less on legal as a percentage per M&A transaction than mid-sized firms – even though they tend to invest in larger deals that cost more overall to execute.
So, what are the limitations? 
The same study found 22% of large PE firms make no effort to actively manage legal costs. As a result, one in five are "often shocked" by the size of legal invoices and seven in ten reported being billed for legal work that was, in hindsight, considered unnecessary or redundant.
How can this happen? As our own Nicholas d'Adhemar, who is both a former lawyer and PE investment manager, told the Artificial Lawyer:
"In my days in PE, it wasn't uncommon for you to put your head down on a deal, and after it closed the law firm would produce an invoice and say, 'I know we gave you an estimate of $300k for the legal fees, but it took longer than expected and the invoice is now $1m.'"
Large PE firms can't just rely on scale to passively save money – it's necessary to actively manage legal costs. 
Read the complete analysis: Scale vs. agility in private equity: Mid-sized PE firms are edging out their larger competitors with better management of legal expenses.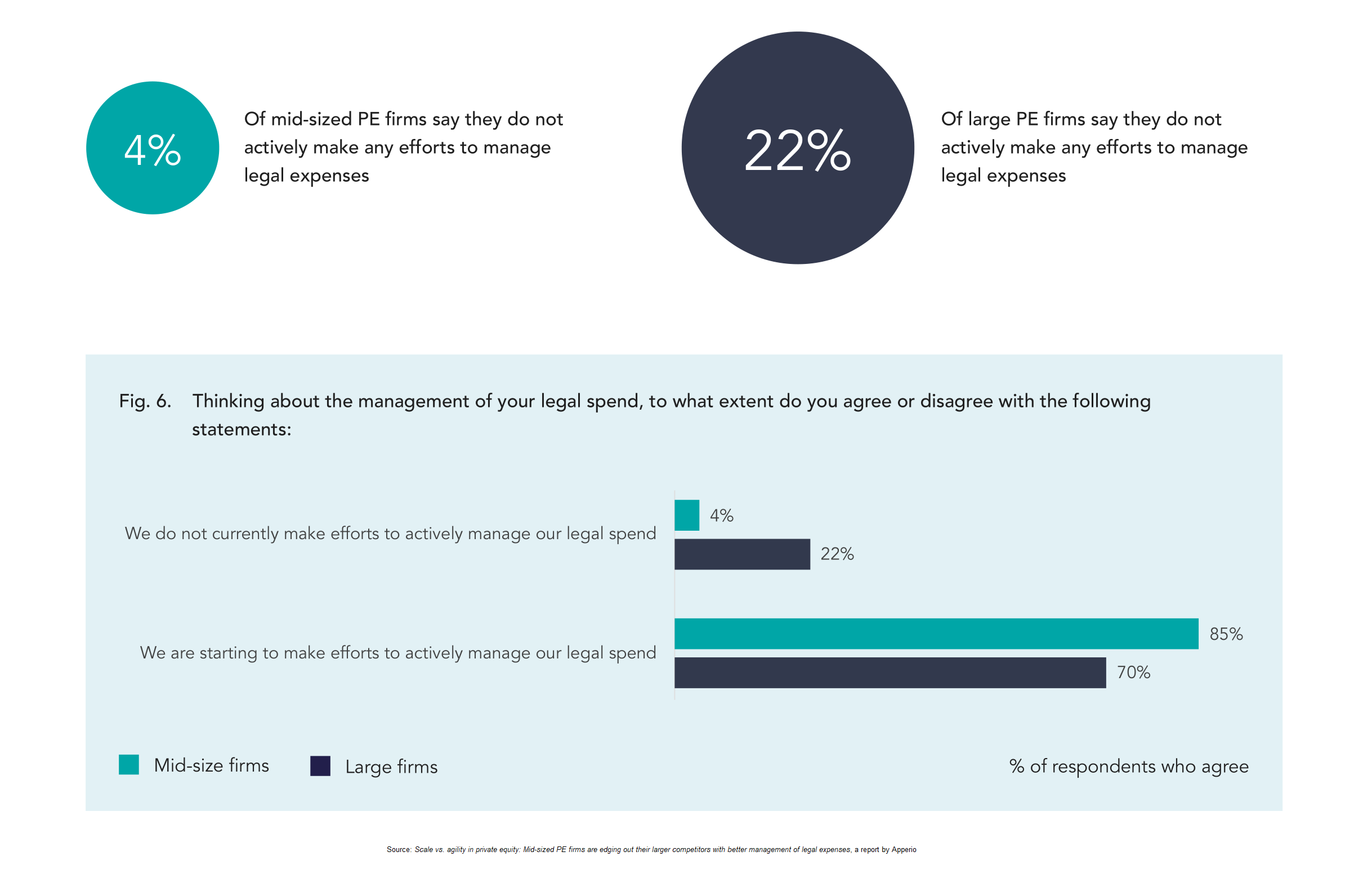 * * *
If you enjoyed this post, you might also like:
These 9 legal matters in private equity are prone to cost overruns 
Explore more content on similar topics: