17 Dec 2021
CFO perspectives on controlling legal costs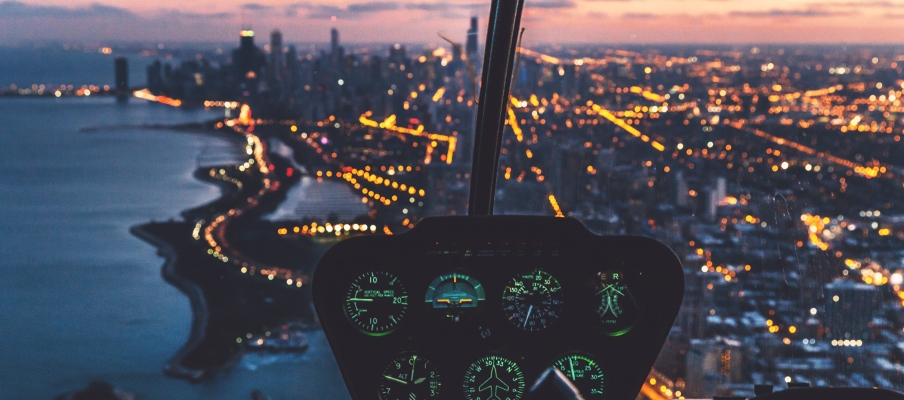 Financial leaders and legal leaders mostly see eye-to-eye on the preferred techniques for controlling legal costs, according to a recent survey. However, they do have some slightly different views on the best way to allocate resources to achieve their goals.
The survey polled 300 respondents in financial services who are responsible for overall legal spending in their organisation. Two hundred respondents held titles such as chief legal officer (CLO), general counsel (GC), and deputy general counsel. The remaining 100 respondents held titles such as chief financial officer (CFO), vice president of finance and controller.
When comparing answers to the best ways to control legal costs by title, three answers stood out with a delta of 7 percentage points or more.
Those three follow below. 
Finance leaders support sending more work to ALSPs. 
Finance leaders (45%) support sending more work to alternative legal service providers (ALSPs) at a higher rate than legal leaders (36%) – a difference of 9 percentage points. This is an interesting finding since the legal community has watched warily as the "Big 4" accounting firms have edged into the legal market. Importantly, for inside and outside counsel alike, these firms are likely to have an existing relationship with the CFO. 
 
Finance leaders favour hiring more allied professionals.
Finance leaders (50%) were more likely to favour hiring allied professionals, such as legal operations experts, compared with legal leaders (43%) – a difference of 7 percentage points. Such roles have grown dramatically over the last few years, and for good reason: allied professionals bring skills that help in-house legal teams improve operational efficiency. 
 
Finance leaders seek to foster better law firm relationships.
Finance leaders seem to embrace (31%) fostering better relationships with law firms to a greater degree than their peers in legal (24%) – a difference of 7 percentage points. Relationships still play a key role in the business of law, and it doesn't cost anything to work on improving them. Indeed, forging collaborative relationships is important on all sides of the business table.  
* * *
While it didn't rank in the top three, 44% of legal leaders favour bringing more work in-house – compared with 38% of financial leaders – a difference of 6 percentage points. Anecdotally, we've seen indications that the trend of in-housing is slowing – and the top three differences above support that suggestion. 
Download the full report here: The legal spend landscape for 2022.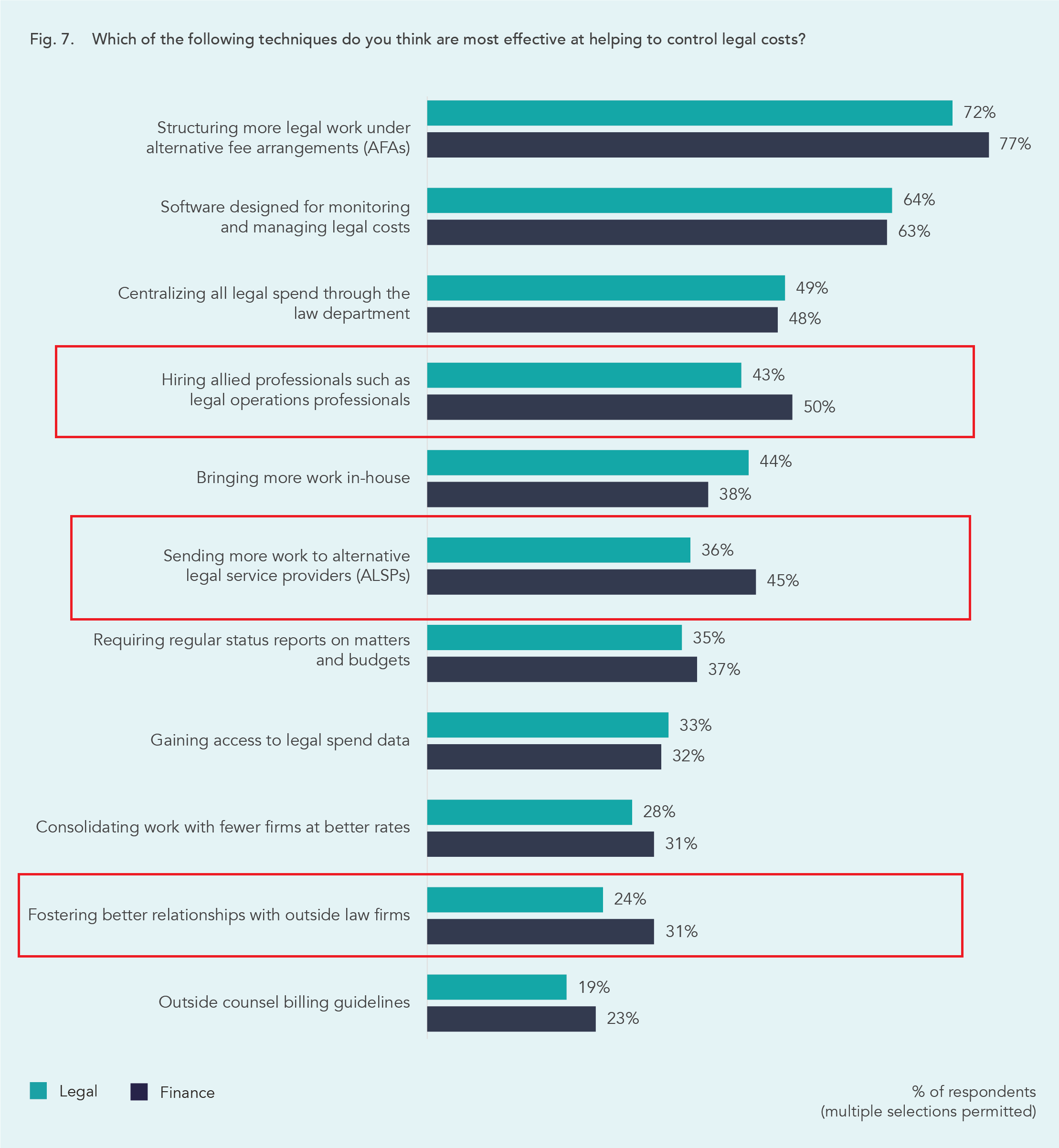 If you enjoyed this post, you might also like:
5 statistics from the CLOC survey that make the case for corporate legal analytics 
Image credit: Unsplash
Explore more content on similar topics: