5 Nov 2020
How bringing legal tech solutions to clients can benefit law firms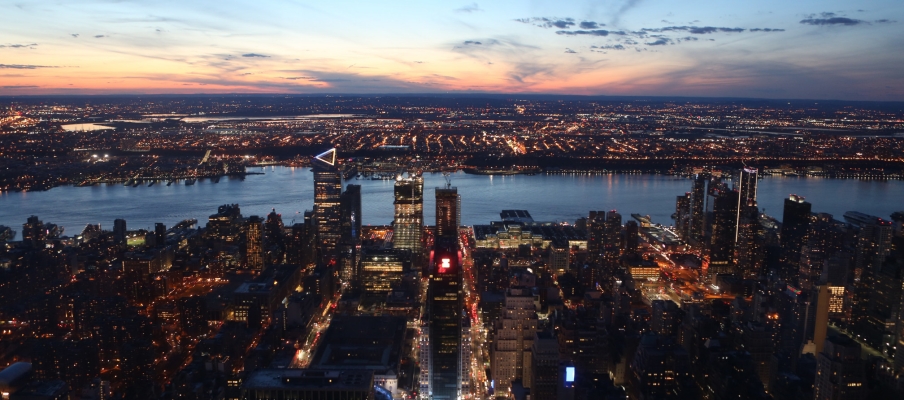 Time entry is a perennial challenge for law firms. Even the best firms struggle to get time entries completed promptly, though that's not for lack of effort.
Anyone that's worked as an associate in a large law firm can attest to the management memos on time entry. These are often written with red ink and get passed around on Fridays imploring timekeepers to get their time entered…or else. 
The excuses as to why so-and-so didn't get their time entered are plentiful. But despite the serious nature of the subject, the consequences described in such missives are rarely imposed. And so, the status quo reigns.
Yet one global law firm we worked with turned this around and improved the timeliness of their time entry by 20%. The law firm went from having 75% of their billable time logged within five days to 95%. In terms of value, that meant $5 million worth of billable time was ready to be invoiced – that wouldn't have been otherwise. 
What's more interesting is that the approach they took to get it done may well go against law firm instincts: it introduced legal technology to help their clients get a handle on their legal spend. 
Clients are asking for law firm innovation
Varsha Patel recently penned a story for Law.com describing how a law firm won an award for bringing a legal tech offering to one client – while disenfranchising another. 
According to her reporting:
"This second client had been looking for such a legal tech solution, only the law firm had never offered it to him. 
Upon asking the firm why that tech was not offered up to his legal team, the response was a short, simple: 'Oh, you didn't ask.'"
Yet clients have been asking for law firm innovation in word and deed for more than a decade. For example, corporate legal continues to invest in legal operations (legal ops), consolidate law firm panels, implement billing guidelines, and employ e-billing solutions to automate invoice review.
Many of these decisions centre around legal spend management. Law firms have little influence here, but they certainly feel the effects. Being proactive in suggesting legal tech to clients, provides the opportunity to lobby for more mutually beneficial choices. 
5 Law Firm Benefits from Bringing Legal Spend Tech to Clients
Below are some of the ways your firm can benefit by bringing legal spend management tech to clients.
1. Improve time entry accuracy
Time can only be converted to money in a law firm when billable hours are properly documented; unbilled time cannot be invoiced. Better time entry, data hygiene and fewer rejected invoices have a direct impact on cash flow and law firm profitability because invoices are paid faster. 
Promptly entering time also improves accuracy. This means a lower chance of overbilling or underbilling a client. In our experience, law firms are so wary of overbilling, that they are prone to underbill. This happens when lawyers try to reconstruct time entries from emails, appointments and notes weeks, or even months, after the time was actually spent.
2. Use transparency to drive best practices
One of the key differences between e-billing and legal spend management is, with the latter, the client gains visibility into work-in-progress (WIP), including billed and unbilled time. When the outside legal team knows that the client could review the matter status in real-time, this naturally improves the punctuality of time entry. The integrity of coding and hygiene of narratives is also enhanced in a way that an all-hands email marked with high importance cannot. 
Over time, the client will be less likely to review the details of time entries when their expectations are being managed well. Predictable, accurate timekeeping removes the need to run detailed checks. 
3. Client self-service reporting
Access to WIP means clients can obtain an accurate status of their matters and budget any time they desire. It's convenient for the client and efficient for the law firm because it eliminates the back-office scramble that ensues every time a client phones in for an update or breakdown. 
4. Fewer invoice rejections
Giving clients visibility into WIP also fosters a more collaborative relationship. When clients know the status of their matters, they have an opportunity to adjust the direction of work being performed. This means clients are never surprised by an invoice and as a result, invoices are less prone to rejection or a forced discount. 
5. Take control 
Predictability in legal billing has been a rallying cry since the financial crisis of 2008. Even if some clients don't have cost control measures in place now, it's only a matter of time before they do. Don't wait for clients to select and implement a technology to control legal spend – especially one that largely exists to reject invoices. Instead, suggest a solution that will benefit both sides of the table. 
Winning client trust
A law firm we know was removed from a client's panel because they declined to provide a rate reduction. A short while later, they implemented our legal spend management solution and then appealed their removal from the panel. Since the client was also interested in the technology given its wide implications, and the fact that no other firm on the panel was offering this solution, the firm got another chance. 
The results? The client gained the transparency they desired – and valued the work the law firm was doing which they could now track. Equally, the law firm could maintain its higher rates by using legal technology as a way to illustrate value. 
* * *
Apperio helps law firms to build a reputation for transparency, reduce invoice friction and win more business. Learn more about partnering with us and why more than 200 global law firms already have. See for yourself and schedule a live demo: partnerships@apperio.com.
If you enjoyed this post, you might also like:
Legal spend study signals competitive opportunities for law firms 
Explore more content on similar topics: