20 Oct 2020
Survey reveals opportunities in legal operations maturity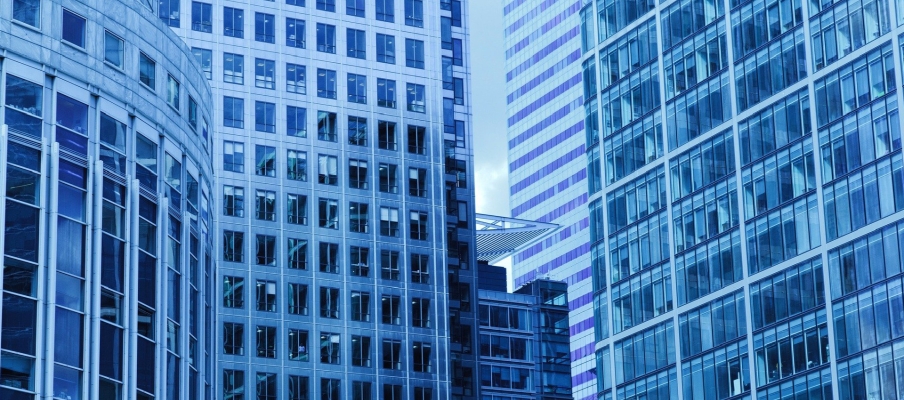 Legal operations (legal ops) is still a work in progress for most corporate legal departments, according to a recent survey by Deloitte. 
The consulting firm interviewed about 100 US legal professionals, including GCs and legal ops leaders, and found many think their legal department is still a step or two away from having a mature legal ops function. 
The four subcomponents of legal ops
The survey breaks legal operations into four subcomponents: service delivery, project management, knowledge management and technology. Next, using a four-point scale – where a higher number is better – it asked respondents to rate the maturity of each of those parts. 
Here's how the numbers worked out:
technology was graded 2.07 (on a 4-point scale)
service delivery was graded 2.27 
knowledge management was graded 2.57; and  
project management was graded 2.63 
 
The ranking suggests most corporate legal ops functions are somewhere in the middle of the journey towards maturity. Deloitte says the findings demonstrate "a significant opportunity for legal departments to modernise how they deliver services to their business."
Moving up the legal ops maturity scale
A mature legal ops function promises lower legal costs through the efficient delivery of legal services that drive favourable business outcomes. While the survey revealed many of the challenges, it also inherently provided some probable solutions for moving up the maturity model. 
Here are some of those that stood out for us.
1. Identify areas for process improvement 
More than half (62%) of respondents believed that "establishing better processes around existing systems would help solve current project management challenges." Examining how work is getting done and identifying areas for process improvement can produce quick wins for the corporate legal shop. This could be as simple as removing bottlenecks in workflow or reassigning work to better match skillsets. 
2. Provide technology education 
A majority of respondents 71% "agreed or strongly agreed that their team members spent a significant amount of time on manual tasks." For example, 60% of respondents said, "recurring tasks and data management constraints keep them from creating value."
We see two underlying concerns here. First, legal departments may not be using the full potential of technology they already have. As one respondent said, "Team members do not always know all of the systems' capabilities in order to leverage them effectively."
Second, most corporate legal shops (70%) take a "conservative approach to technology adoption." This means they may be missing some of the benefits of automation. 
3. Process changes drive new tech requirements
Much has been written about how the pandemic is changing the face of legal work. We think it's useful to examine which of those changes might become permanent. For example, Microsoft is reportedly letting more employees permanently work remotely and other companies are liable to follow suit. 
That would dramatically impact legal processes and the associated requirements for enabling technologies. Knowledge management is a good example. In the survey, "89% of respondents felt the current knowledge management solutions were not meeting their needs."
Why? 
Perhaps it's because "we don't have that water cooler talk," said Ashley Smith, managing director with Deloitte Risk & Financial Advisory, as quoted by LegalTech News for an article about the survey.
"Walking the halls and having those random interactions, bumping into someone, saying, 'Hey, I have this filing. What do you think about that?' So, you have to recreate that."
A comment from one respondent puts this in the context of other areas of legal ops, like project management: "We don't have a technology-enabled method for engaging with project stakeholders."
4. Define standards for legal data and system integration
More than three quarters (77%) of respondents "felt their legal systems were not integrated with a consistent data taxonomy."  The survey researchers suggested the cause is "purchasing technology in a vertical fashion rather than deploying a more holistic approach that favours interconnectivity and compatibility among the various systems or tools that comprise a network," according to the aforementioned article in LegalTech News.
The result is what technologists classically refer to as data silos. Many systems have a partial view of the various work the legal department is doing, but it's an incomplete picture. Absent standards, there isn't a good way to tie it all together and understand what's going well and what isn't – within a window of time to make a course correction if necessary.
5. Consider resource management metrics and tools
The famous management consultant, Peter Drucker, is attributed with saying that which gets measured gets managed. The survey had two interrelated statistics that speak to that notion:
"74% of respondents felt they did not have clear and accurate metrics on the work performed by internal and external resources"; and
"Only 13% of respondents felt they had a process to validate that work and resource levels are properly aligned."
 
Without metrics or tools for resource management, it's impossible to make a data-driven decision about legal work such as: 
What work should corporate legal keep in-house?
What work should be sent to a firm? 
Which firm is best suited for a given category of work?
Should some work be shipped to an alternative legal service provider (ALSP)?
 
We espouse that a legal spend management platform is an important part of managing resources. It's a proven way to get data and metrics about the budget, status and history of your legal work. 
It can also help address some of the other issues that surfaced in this survey. For example, it facilitates data hygiene, consolidates legal spend data into a single comprehensive view and removes friction with law firms. 
About the Legal Ops Survey
Deloitte interviewed more than 100 US legal professionals including GCs and legal operations leaders between May and August of 2020. The consulting firm published the results in a report, along with eight recommendations, titled Legal Department Modernization: Taking legal operations to the next level. 
* * *
See Apperio in action: The Apperio platform provides in-house legal teams with a proactive approach to legal spend management. We've already partnered with more than 200 global law firms to provide clients with insight into WIP.  See for yourself and schedule a live demo by emailing info@apperio.com.
If you enjoyed this post, you might also like:
Where outside counsel billing guidelines and e-billing fall short 
Image credit: Image by PublicDomainPictures from Pixabay
Explore more content on similar topics: