13 Jul 2023
How a financial services institute enhanced legal spend reporting with Apperio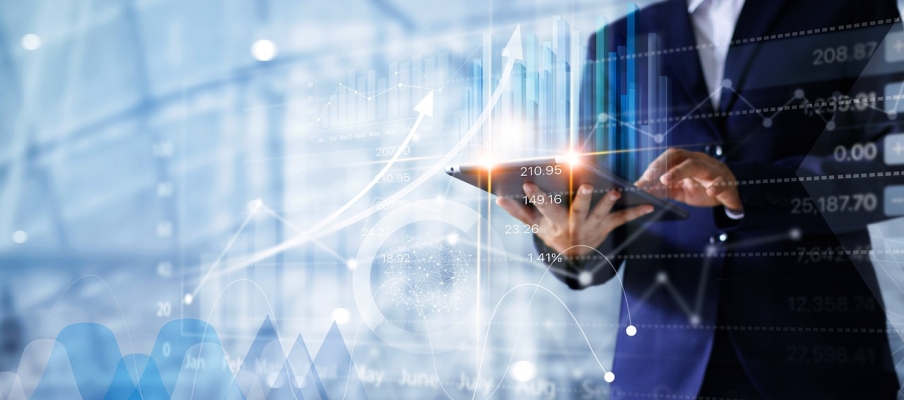 By automating spend data collection from their panel of law firms, a financial services institute improved the speed, accuracy and frequency of its legal spend reporting
A financial services institute with about a half trillion dollars in assets under management (AUM) faces complicated legal matters every day. To manage the legal workload, it employs about 70 in-house lawyers, maintains relationships with a dozen global law firms and spends tens of millions of dollars with outside counsel every year.
Since the money the institute manages belongs to a government, legal costs are closely scrutinized at the highest levels of leadership. As such, there was tremendous pressure on the legal operations team to enhance the frequency and accuracy of legal spend reporting. 
Visibility into spending ahead of the invoice 
The legal operations team believed a legal spend management solution could help. They ruled out e-billing tools because these systems require an invoice to perform analysis. The team needed visibility into work-in-progress (WIP) and accruals in real time – before their law firms get around to even sending invoices. 
After a competitive review, they decided Apperio was the best fit. Below are three outcomes the legal ops team said Apperio helped them to achieve. 
1. Automated legal spend data collection replaced manual processes
Prior to Apperio, the legal operations team would comb through law firm invoices for legal spend data and copy it over to a spreadsheet. The process was highly manual, time-consuming and prone to human error. Even after all that effort, the spreadsheet simply didn't have the granularity the legal ops team wanted. 
Apperio made all of this better. With a simple data-sharing agreement in place, Apperio began collecting data directly from the institute's panel of law firms. The data was automatically normalized and analyzed. This allowed the institute to see how matters were progressing relative to the budget as it occurred.  
If there was an issue, they'd see it right away and could initiate a conversation with the law firm. This was a vast improvement over the old way of waiting for an invoice, that would come weeks or months later, and trying to piece together what happened. 
Their law firms benefited too. Because the legal ops team was informed throughout the matter, the institute's law firms generally saw their invoices paid faster, in full, and without all the haggling.
2. Improved frequency and accuracy of legal spend reporting  
Once the entire legal spend data collection process was automated, the speed, frequency and accuracy of reporting vastly improved:
Monthly legal spend reports. A monthly report that used to take about 2 days to complete now takes just 2 hours.
Annual legal spend reports. An annual report that used to require 30 days is now completed in just 2 days. 
This also gave the team hard data on which to make confident forecasts for future spending. This boosted their credibility with finance and across the business. 
3. Streamlined the law firm invoice review and approval process 
Traditionally the institute processed legal invoices for payment through an accounts payable (AP) system used by the institute's finance department. However, a required system upgrade would completely remove that functionality. 
Fortunately, Apperio had already added invoice review and approval workflow to its spend management platform. This would not just replace the functionality the legal team was losing – it would be a significant improvement. 
The feature enabled the legal ops team to see where an invoice was at any given stage of approval. That helped them to identify and remove bottlenecks. Overall, Apperio has helped reduce the time the legal department spends reviewing invoices by nearly 50%. This enables the lawyers to refocus their attention on strategic matters.  
It's gone so well, the institute aims to build on the success by extending Apperio to other corporate service providers working with the organization, including accounting and tax consultancies. 
* * *
Read the full case study here. Or even better, schedule a demo and see how Apperio can help you proactively manage legal spend. 
Explore more content on similar topics: