20 Jul 2023
5 practical legal spend optimization ideas from the Legal Market Year in Review report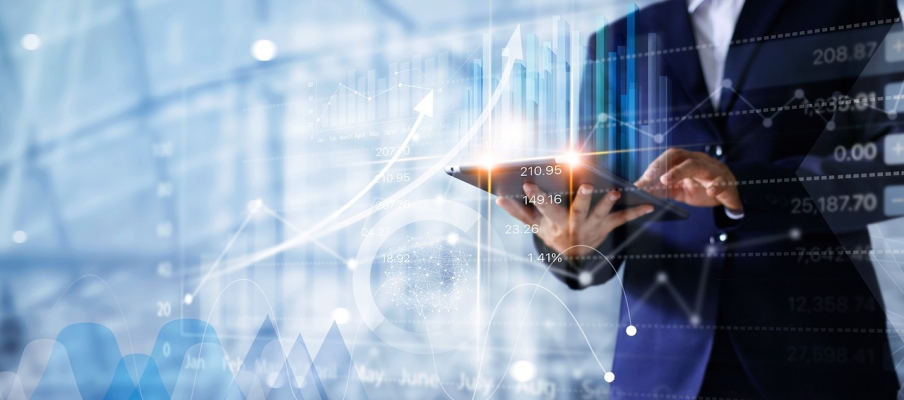 Cost-cutting strategies like discounts are legal arbitrage that fuels a long-term legal spend optimization problem because it leads to chronic underfunding of the legal department.
Savvy business leaders know, in the typical corporate environment, if you come in under budget one fiscal year, you are setting a lower threshold for the next year as well. In other words, "the only reward for coming in under budget is a lower budget in the future." 
That's according to D. Casey Flaherty, Joe Borstein and Paul Stroka. The trio from LexFusion published their "Second Annual Legal Market Year in Review" in the online publication Legal Evolution by Bill Henderson recently. It's based on in-depth conversations "with 435 law departments and 250 law firms" throughout the past year. 
Labor arbitrage leads to chronic underfunding  
Among the major conclusions in the report was that "most legal spend optimization methods are labor arbitrage to drive short-term cost savings." That labor arbitrage comes in a variety of "different flavors" such as:
Asking law firms for discounted hourly billing rates;
Creating shared corporate services;
Shifting work to alternative legal service providers (ASLPs); and
Insourcing which is, essentially, "pre-purchasing hours in bulk" for a better price.
The benefits of such measures are realized quickly, but these are also "one-off" and don't address the underlying problem:
"There is nothing wrong with labor arbitrage per se. Right sourcing is imperative. But labor arbitrage does nothing to fundamentally bend the cost curve."
This creates a different problem in the long term for legal departments:
"The relationship between corporate legal needs and the attendant demand for legal labor is largely static. When legal needs increase (which they almost always do), then so, too, does the attendant demand for legal labor. Thus, starving a law department of resources generally results in corporate needs going unmet, in the long term."
And since a lower budget threshold has been established, these savings amplify:
"…the hyper-palatable partial truth that the enterprise can, and should, spend less on legal. Long term, the pure-savings narrative only leads to chronic underfunding of the law department and, most importantly, business needs going unmet."
What is the solution?
"…the first easier-said-than-done hurdle for law departments is to graduate from cost center to value center, shifting the narrative from savings to spend optimization. Spend optimization is still concerned with maximizing the yield from every dollar."
The report defines the problem and prescribes a solution, but it also offers ideas for putting this in place. Here are five that stood out to us. 
1. A pragmatic approach to getting a handle on legal spend
The first recommendation that stood out for us boils down to getting a handle on legal spend. The report suggests a pragmatic approach that begins with segregating "extraordinary spend" from consolidated "ordinary spend" like one-off legal expenses. 
Next, "divide ordinary legal spend between 'plug the dikes' spending and 'build the dams' spending." The results will show most legal spend goes to the latter – and that's highly reactive: 
"Thus, if business needs increase, legal resources must increase proportionately, or business needs will go unmet in some form or fashion. That's the math. And while modest decreases in labor costs can offer temporary relief, labor arbitrage cannot fundamentally bend the cost curve long term."
The path to bending that cost curve begins with gaining a detailed command of your numbers. 
2. Institutionalize time dedicated to innovation
As institutions, legal organizations, of which the authors include law firms, are organized and structured around that reactive management legacy:
"The current orientation of most law departments is that of cost centers trying to manage traditional matter-by-matter law firm relationships through discounts (and their variants) while insourcing as much work as permitted to fulfill their more-with-less savings mandate."
Suffice to say, there is little time in the day-to-day firefighting to even think about legal innovation:
"The bitter truth is most legal orgs would move neither fast nor far. The (i) requirement for consensus combined with (ii) key stakeholders being too busy to reach, let alone act on, is more than sufficient to delay the supposedly inevitable. Add in the (iii) practicalities and politics of fiscal friction, and there are more than enough structural barriers to change without ever citing bad decisions or bad faith."
And the authors later added:
"Which is not to say, nothing changes. Rather, it should be unsurprising that change is episodic and insufficient. Our organizational orientation services the short term. We should therefore recognize that the long term will become increasingly challenging."
A separate but related study we commissioned found 85% of legal departments in financial services have a person or team charged with innovation. More than half of the respondents (51%) said this was a full-time responsibility – while 34% said it was a part-time responsibility.
This is an idea worth spreading. Companies like 3M and Google are long reputed to encourage engineers to spend a percentage of their time focused on innovative side projects. Business lore has it, that's how the Post-It Note was invented. It would be amazing to see something like this take root in the business of law. 
3. Shift legal tech ambitions to controlling, not cutting, costs
The report suggests a new legal department metric:
"Legal organizations (departments and firms) should calculate what percentage of their total spend is directed to projects that" …. leverage "process and technology such that an increase in work does not require a proportionate increase in human labor."
This is about gaining scale – the scale to bend that cost curve and meet the growing needs of business. From our perspective, such a metric would go a long way to shifting the focus from cost-cutting to optimization. Or as Casey – one of the report's authors – put it, getting more value out of every legal dollar.    
4. Strive to put savings into scale
Savings, that is any one-off upside a legal department gleans from labor arbitrage, should be "invested in scale."
More precisely:
"Scale is about decoupling business needs from legal labor, such that increased business needs can be satisfied without a proportionate increase in legal labor. Very few law departments or law firms are making meaningful investments in scale." 
Royal London, which is the largest mutual life, pensions and investment company in the UK, is a model example. They set out "to use data to drive improved and proactive decision-making. It has led to the legal operations team facilitating material cost savings, with a proportion re-invested in further legal technology."
Their full story was published in The Docket, a publication of the Association of Corporate Counsel: How Royal London's Legal Operations Team Used a Data-Led Approach to Improve Decision Making.
5. Legal departments need a roadmap
The authors note on several occasions that none of this is easy – but it starts with a plan:
"Despite that dismissive comment about target operating models, the department should have one, as well as the roadmap to get there."
Indeed, a long journey begins with the very first step.  
* * *
Many thanks to the LexFusion team for the time and energy that went into this thoughtful analysis – it's a public service. The full report is well worth the time to peruse: LexFusion's Second Annual Legal Market Year in Review (348).
Explore more content on similar topics: