22 Feb 2023
5 ways corporate counsel is getting value from legal spend management software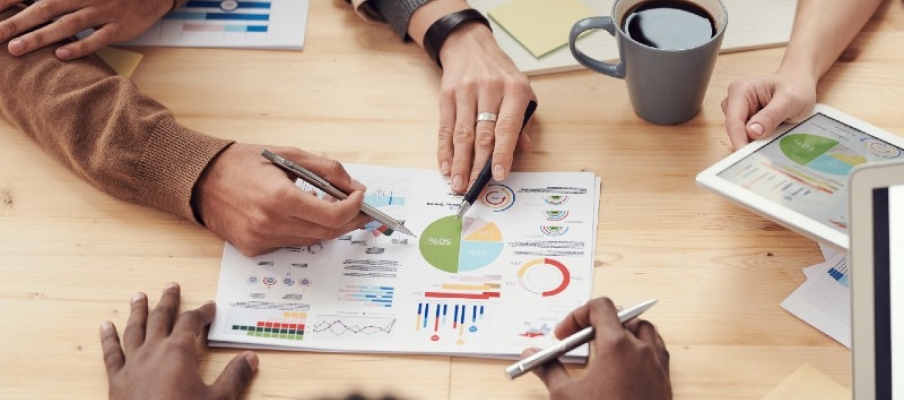 Law departments tackle decentralized legal instructions, compliance challenges, and even free up in-house counsel time to refocus on more strategic legal work as they bring transparency, predictability and accuracy to legal budgets
Getting a handle on legal spending is a common and persistent problem facing corporate legal departments. Yet it can be done, and we see and hear about it every day in the stories our customers have shared. 
Even though they are all using the same legal spend management software, they each have developed a unique path to bringing greater transparency to their legal budget. 
Below are five examples. 
1. Centrally manage legal budget expectations despite decentralized work 
The critical infrastructure managed by one large utility company we work with runs across various property jurisdictions. If something breaks – a water main or a sewerage pipe – land agents are authorized to work with law firms directly to address easement and other matters. This enables the company to make repairs quickly and restore services.
The decentralized nature of legal work, while necessary, has a downside: the legal department struggled to accurately forecast and manage legal spend. 
Apperio solved this problem for the company because its platform receives data on work in progress (WIP) directly from their law firms. Apperio alerts the legal department when new matters are opened and the in-house team can track progress for all matters across the organization. 
According to a senior lawyer at the company: 
"On a strategic level, it [Apperio] helps us manage our law firms and legal spend across the company. What I'm able to do now is confidently say to everybody, we're on target for our legal spend this year."
Read more on how this utilities and infrastructure company use Apperio to keep its annual legal spend on track. 
2. Automatically pulling disparate legal spend data together
A global private equity firm has many different investment funds and therefore many outside legal advisors. The fees those advisors bill for providing that legal advice gets charged to the associated fund. As such, the overall organization has many different cost centres. 
That makes it difficult to gather all the legal spend in one place for tracking. The only way to get it, before Apperio, was "by phoning people up – or talking to the deal partners, which is really time consuming," noted a senior member of a legal team at the PE firm. 
This is especially problematic when the team is working hard and fast to close an investment deal. This is because it's easy to lose track of spending when you are up against pressing deadlines. When it's all over, the total amount spent on legal services would come as a "shock." 
Even worse, the deal team must go back before the Investment Committee and ask for more budget to cover the costs. It's embarrassing for the deal partners and causes organizational finger-pointing. 
Apperio's legal spend management platform helped solve this challenge because it automatically pulls all that spend data together. The information is consolidated into a single and comprehensive dashboard. This makes it simple and easy to track real-time legal spend, which eliminates those surprise invoices. 
"It helped the deal team to manage their legal fees. They can see where the time is piling up on their matters. This gives them an opportunity to reassess if that's exactly what they want to be doing, or whether they should pull back and reorganise."
Read more on how this private equity firm used Apperio to automatically pull together disparate legal spend data on a single dashboard. 
3. Freeing in-house lawyers to focus on strategic legal work
Financial services giant Royal London wanted to get a better sense for the legal projects they kept in-house – and those they sent to an external legal services provider. These decisions were being made solely based on precedent. The team thought data collection and analysis might guide better decision-making. 
They started collecting data on a simple spreadsheet in one specific practice area – non-disclosure agreements (NDAs). They looked at how long the average NDA took to complete, how many 'billable' hours were used and how many NDAs were being worked on over time.
Their analysis helped them to realize they could reduce – or in some cases even eliminate – the time in-house lawyers spent on some types of NDAs. This freed the in-house lawyers to focus on more strategic work. 
That's when the magic really started to happen too:
"The lawyers could see that capturing and analyzing data was useful and could lead to a reduction in low-value work, improving their day-to-day jobs. The lawyers soon started asking our team to perform similar reviews for each of their areas of expertise."
Read more: How Royal London's legal operations team used a data-led approach to improve decision making [The Docket by the ACC] 
4. An accurate and complete view of accrued monthly legal expenses 
When Sarah Gormley joined the newly formed legal operations team at the Phoenix Group, her first challenge was "gaining control of legal spend." While the team had "fairly good controls over individual spend" it struggled to gain visibility of the total spend across all matters."  
Of the many challenges she faced, tracking accruals was imperative. The company requires every team, including the 85 members of the legal and company secretary function, to account for accruals, justify deviations with evidence, and re-forecast their legal budget every month.
This was a huge lift:
"Legal ops would have to go out to each of the individual instructing lawyers, ask them what matters they had going on, and then go out to the law firms working on those matters to get the spend data by email." 
Apperio simplified this because it automatically obtains data – both billed and unbilled time – directly from law firms working with the Phoenix Group. The data is then presented in dashboards and reports depicting up-to-date information on the status of budgets, work-in-progress (WIP) and accruals. 
Read more on how the legal operations team at Phoenix Group used process and technology to control legal costs. 
5. Bringing transparency and clarity to legal spending
The leading mobile infrastructure services company in the UK can have thousands of "legal instructions" going on at any given moment. That's according to Phil Warren who is the Head of Legal and Compliance for Cornerstone. This means business teams are empowered to work directly with law firms, which makes it hard for legal departments to get a handle on spending. 
"I wanted to be able to inform and advise our CEO and CFO on how much money we're spending." So, for the Cornerstone legal team, "the single biggest driver [for procuring Apperio] was having transparency and clarity on what we're spending."
In other words: 
"We needed to know what was being spent, where it was being spent and have the ability to manage that with real-time access."
The benefits have been clear too: 
"Apperio helps me in three key ways. Being able to report on our legal spend across all work streams; managing the spending that's going on in real-time with law firms; and freeing up my team from administrative tasks that don't add value to the business.
To that end:
"Apperio helps save at least 25-30% of the legal team's time, simply by having easy access to the right information."
Read more on how Cornerstone is bringing transparency and clarity to legal spending.
* * *
See it in action for yourself: The Apperio platform provides in-house legal teams with a proactive approach to managing their legal spend. See for yourself and schedule a live demo by emailing info@apperio.com.
Explore more content on similar topics: