15 Feb 2023
12 ways lawyers in private equity and venture capital control legal costs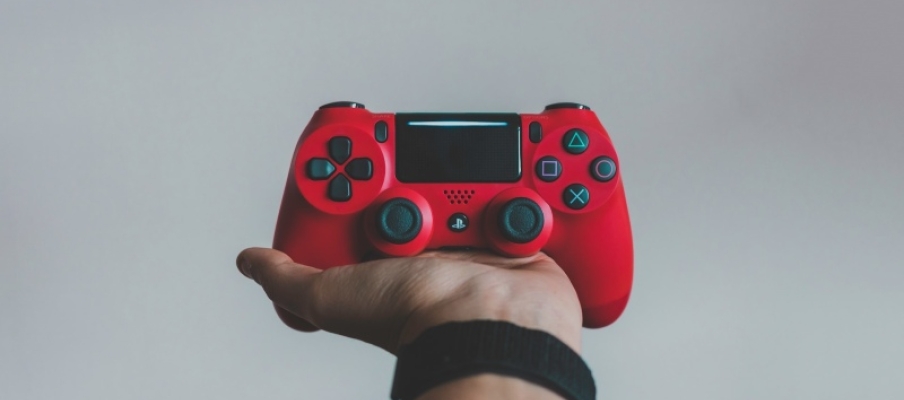 From AFAs and in-housing – to legal spend management software – lawyers working in-house in private equity and venture capital firm have a dozen ways to control legal costs.
Most private equity and venture capital firms spent more on legal services this year (64%) – and even more expect legal costs to grow next year too (66%). That's according to an independent survey of 300 in-house lawyers working for such firms that we commissioned. 
More than half (58%) said they are the senior decision maker on legal spending, while the remainder (42%) said they are part of a team of decision-makers. Respondents to the survey hold titles including chief legal officer, legal partner, general counsel, and senior legal counsel.
Spending isn't the only thing that's growing. Investment firms are feeling pressure to control costs from all directions, including pressure from limited partners (LPs). 
So, if spending is growing and pressure is growing too, what are these senior lawyers doing to control costs? 
The survey put that question to respondents, and these are the 12 techniques in-house lawyers say they use to control costs: 
1. AFAs. 52% said alternative fee arrangements (AFAs) other than fixed-fees;
2. In-housing. 48% said they bring more work in-house;
3. Flat fees. 44% said fixed fees; (keep in mind fixed fees aren't always "fixed");
4. In-house bill review. 40% said rigorous internal bill review and approval process;
5. Software. 37% said legal spend management software (see the similarities and differences with e-billing and this explainer video); 
6. Consolidate law firms. 33% said consolidate legal work with fewer law firms;
7. E-billing. 30% said e-billing solution/automated bill review;
8. Billing guidelines. 26% said require service provider agreement with billing guidelines;
9. Retrospective analysis. 21% said retrospective analysis of matters and costs;
10. Outsourced bill review. 18% said outsourced bill review performed by humans;
11. Use a law firm panel. 15% said employ a panel of preferred law firms; and
12. Outsource to ALSPs. 12% said send more work to alternative legal service providers (ALSPs.) 
And here's what that looks like graphically: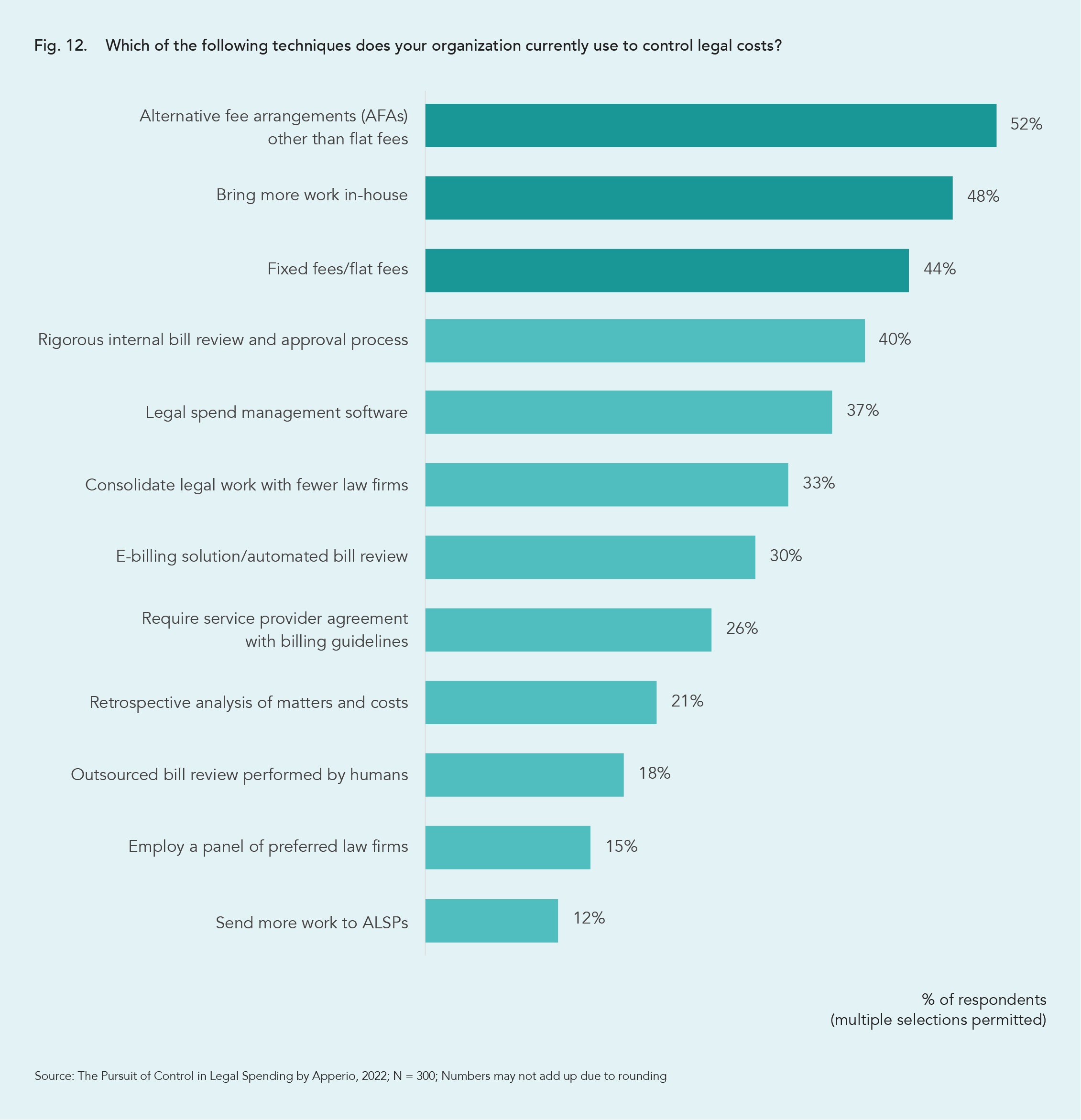 * * *
The complete survey report is freely available for download here: The pursuit of control in legal spending.
Explore more content on similar topics: