8 Feb 2023
Plain English: What the partnership between Apperio and Aderant means for law firms and corporate counsel [Q&A]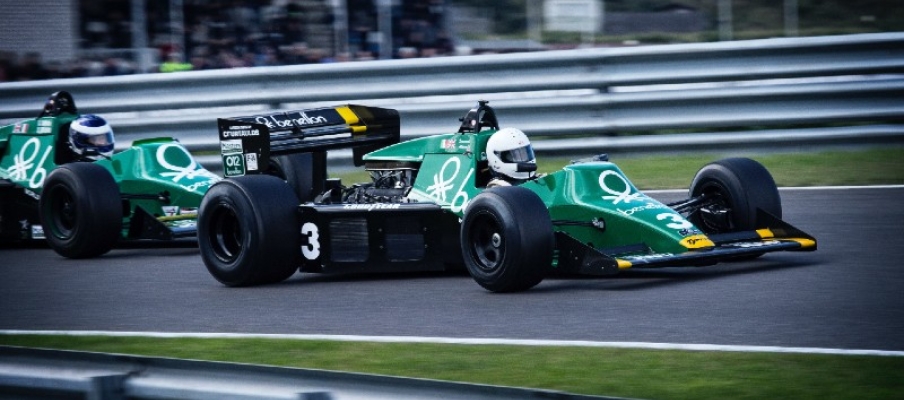 The partnership between Apperio and Aderant will benefit both law firms and corporate counsel alike, says Apperio Founder and CEO Nicholas d'Adhemar in this Q&A.
Apperio recently announced a partnership with Aderant that turned some heads in the legal community. This is because Apperio is better known for developing tools that help corporate counsel control their legal spend, while Aderant is best known for delivering business software to law firms.
This brings up a lot of questions about what's behind this partnership. To answer some of the most common ones, I had a chance to sit down with Apperio Founder and CEO Nicholas d'Adhemar and ask him the following.
1. Why are Apperio and Aderant partnering up?
NdA: "We've primarily worked with corporate counsel but have always known that there is a ton of value in Apperio for law firms. Aderant is an expert in law firm software and they have been building relationships with law firms for years. The overwhelming majority of law firms that we have connected to are already using an Aderant software product – whether that's time recording, practice management, knowledge management, eBilling or something else.
The combination of Apperio's unique offering and Aderant's intimate knowledge of the business of law will result in a much faster time to impact.
For now, Aderant will lead the go-to-market motion and Apperio will provide the legal spend platform and support."
2. How did the partnership deal come about?
NdA: "Our legal spend analytics and matter management software works by connecting to law firm practice management systems. We currently have about 250 law firms connected to the Apperio platform – of those, approximately 50% are using Aderant Expert and almost all are on one or more of Aderant's business of law products. Both companies were equally familiar with each other simply by the virtue of going about our business.
As we signed more and more corporate customers, word-of-mouth began to spread among law firms about how Apperio worked. Many of them began to see the potential benefits of the software. Some started reaching out to us about developing specific features for law firms and an arrangement where they could buy the software directly and bring it to clients."
3. Why choose Aderant?
NdA: "That's a great question and there are many good reasons but here are the three that stand out in my opinion.
First, Aderant has the ability to reach law firms and they have a deep understanding of the market. They are a global company and their U.S. reach is second to none. That's very much aligned with our effort to expand in the U.S. To the extent we're looking for a partner to help drive go-to-market in the law firm community, there isn't anyone better than Aderant.
Secondly, Aderant really 'gets' what we're trying to do. They see the potential. They've been talking to law firms about the same things we have to corporate counsel – visibility, transparency and data sharing – for a long time.
Finally, it's about cultural fit. We have similar values at our core as well as philosophies about the legal tech community. They are the kind of people you'd want to do business with – that you know, like and trust."
4. What does this partnership mean for corporate clients?
NdA: "It's evidence of how we really are different. That matters to clients because they want stronger relationships with their legal advisors.
The industry has been dominated by e-billing for years. Yet there isn't a law firm out there that would want to partner with a client-side e-billing tool or buy one and bring it to clients. E-billing puts a computer between firms and their clients in a profession that prides itself on relationships.
This partnership is bona fide evidence that we are trying to create stronger and more collaborative relationships between corporates and their law firms. They want to focus on the legal work and not argue about money.
Secondly, I think it helps to dispel any concern in-house lawyers might have at the outset around questions such as 'Will my law firms provide live spend data? Can you really integrate with law firm systems?'
The answer to those questions has been a resounding 'yes.' In fact, we've done it 250 times already. But we can have a bigger impact by partnering with Aderant. 
For clients, all this means we're removing one of the biggest points of friction, which is the asymmetry of information around fee data. You know, where a law firm sits on WIP, instead of invoicing it because they don't want to give the client the bad news. When they eventually send the invoice, the client has moved on and the invoice catches them by surprise.
What's the legal department's instinct when that happens? They refuse to pay the invoice, challenge line items, or demand a discount. It gets the whole team – inside and outside counsel – focused on the money instead of the work. Apperio avoids all that and it does it in a way that won't disenfranchise a client's law firms."
5. Same question, but from the law firm perspective. While we've touched on this a little bit about this already, what does the partnership mean for law firms?
NdA: "Law firms are providing clients with data today – but it's a slow, hard and manual process. The client calls for a status update, and that creates a back-office scramble to produce a spreadsheet and email it to the client. It's time-consuming. It's error-prone. It's stressful. The data goes stale quickly. The client has follow-up questions.
Apperio automates all of this and makes it easy to share the data with clients. Law firms can set up filters and internal checks before the data is shared, but Apperio does all the work. That always gets a law firm's attention because it removes a genuine business pain they feel on a regular basis.
Still, there are other benefits. We're good at gathering data and we're really good at data visualization. We know how to make it meaningful for lawyers and allied professionals. It's intuitive too. When we show this stuff to billing partners you can see a lightbulb going off in their heads. They can more easily understand the data they already have – and they don't need a degree in finance or IT to make sense of it.
So, for a partner in a law firm, we're helping them get a better understanding of their clients. We're automating a highly manual labor process and turning it into a self-service tool. Clients love it because the firm is being more transparent, and they are always informed as to what they've spent. They can understand the correlation between the value and the cost as it happens.
That's where Apperio begins to have a financial benefit for law firms. There are simply fewer disagreements around fees. If there is a disagreement, you can make a micro-correction as it occurs as opposed to having the macro-shock of when a bill lands.
Consequently, law firms have fewer instances of invoices being rejected. They have fewer write-offs and write-downs. They see invoices paid faster – by upwards of ~20% on average – because the client isn't surprised by an invoice. There's a direct correlation between the time it takes to bill a client, the time it takes for a client to pay, and the amount that a law firm recovers (often called 'realization' in the US). 
In summary, law firms have faster cash collection, higher recovery rates, they're demonstrating transparency, they're building trust with their clients, and ultimately, they're building stronger relationships with clients that will stay with them longer and hire them for more work."
* * *
See it in action: See the Apperio platform for yourself and schedule a live demo by emailing info@apperio.com.
Explore more content on similar topics: