6 Jul 2023
Predictability, transparency and clarity for both client and law firm; Apperio customers in their own words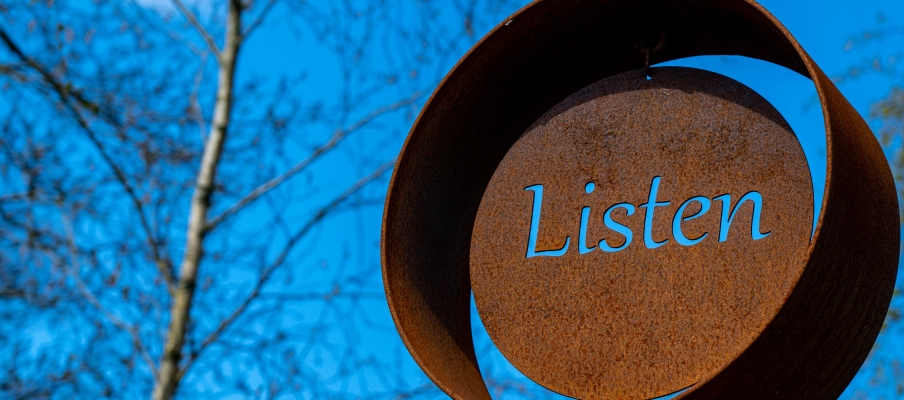 In-house lawyers and legal ops pros say Apperio provides a single view of all their legal spend; simplified budget reporting and improved forecasting, legal decision making and even improved law firm relationships
Like all good software providers, we spend a lot of time listening to our customers and the market. There's a special nuance to their situations and how they describe the value and benefits of legal spend management. 
To that end, below are five Apperio customers speaking in their own words.  
1. Freeing up the team from admin task
For sound business reasons, Cornerstone, UK's leading mobile infrastructure services company, sometimes has legal matters that are initiated directly with law firms – and outside the purview of the legal department. 
That reality was the catalyst for implementing Apperio, according to Phil Warren, Head of Legal and Compliance:
"The single biggest driver was having transparency and clarity on what we're spending. We needed to know what was being spent, where it was being spent and have the ability to manage that with real-time access."
He says his team has benefited from our legal spend management software in three key aspects:
"Being able to report on our legal spend across all work streams;"
"Managing the spending that's going on in real time with law firms;" and 
"Freeing up my team from administrative tasks that don't add value to the business."
He and the team aren't finished yet – they keep improving their processes with greater degrees of granularity:
"Recently, we introduced a custom monthly report that breaks out the spending across work streams and whether we're trending in the right direction. Already that's enabling me to inform the business about where we're spending our money in greater detail."
Read the full Cornerstone legal spend management case study. 
2. Bringing transparency and predictability to legal spend
Many law firms struggle to enter their billable time contemporaneously. This can lead to sudden spikes in legal spending, according to Paul Dali, who is today, the Head of Legal M&A and Investments at EQT, a global investment firm. 
Apperio solves this because clients can see WIP and accruals in near-real time:
"In the beginning, we asked law firms to send us manual reports by email. Using Apperio to compare our spend against these reports, we could see there were gaps that couldn't easily be explained."
This also alleviates a reporting burden for law firms:
"Apperio has also made it easier and more efficient for us to keep track of legal spend without having to ask for updates. Our work can now be followed by logging in and seeing this directly in Apperio." 
Which in turn facilitates better data hygiene for everyone:
"We now see law firms who use Apperio making sure their teams complete time entries promptly. Previously there could be a gap of weeks, and fees would suddenly unexpectedly jump. For EQT transparency and predictability are key when it comes to legal spend."
Read the full EQT legal spend management case study. 
3. Using data to drive legal decision-making
Most surveys of corporate counsel show that clients keep about half of their legal projects in-house and send the other half to outside service providers. That was the case for Royal London, the UK's largest mutual life, pensions and investment company, too.
Yet the question the legal operations team kept asking was "Why?" In other words, "How are those decisions made?" and perhaps more importantly from and operational perspective, "Is that the best allocation of legal resources?"
The team audited the legal services provided by the law department and classified them as high, medium and low in value, risk or complexity. This established a framework for deciding what legal work was kept in-house and what was sent to law firms. 
The project started with just a spreadsheet and eventually grew into a larger digital transformation project. Apperio, and legal spend management, was just one technology the organization implemented as part of the project. Others included matter management, contract management and digital signatures.
The results? It "freed up" the time in-house lawyers had "to focus on higher-value, strategic work." 
And perhaps even better: 
"These initiatives have enabled Royal London to use data to drive improved and proactive decision-making. It has led to the legal operations team facilitating material cost savings, with a proportion re-invested in further legal technology."
The full article, published in The Dockett by the Association of Corporate Counsel, was co-written by Jenny Hacker, Head of Legal Operations, at Royal London and Apperio Founder and CEO Nicholas D'Adhemar. 
Read the full piece: How Royal London's Legal Operations Team Used a Data-Led Approach to Improve Decision Making 
4. See overall legal spend – current and historical – in one place
Sarah Gormley, Head of Legal Operational Excellence at Phoenix Group, reviewed several tools to help her and her team get a better handle on their legal spend. The legal operations team at the UK's largest long-term savings and retirement business considered e-billing tools, but these didn't quite do what they needed:
"E-billing wouldn't solve the core problem of real-time visibility into WIP and accruals. This is because e-billing data, like manual aggregation, is derived from invoices that come in weeks or even months after the work is performed." 
By contrast, Apperio automates the legal spend data collection process.  Sarah's team could then see accruals as they were entered. She didn't have to wait for a law firm to send an invoice to understand the budget status. 
"Apperio provides us with an overall picture of our panel and overall legal spend in one place. That gives us a lot of value. It also allows us to analyze and break that spend down which in turn helps us to have better conversations about costs with all our firms." 
Law firm relationships are important to the in-house team – which had 67 lawyers and legal ops professionals at our last count. Sarah says the transparency provided by the software has helped strengthened ties:
"We are quite close to the law firms on our panels, and we treat outside counsel as an extension of the in-house team. Software tools that help you to have an open conversation is key to managing those relationships."
Read the full Phoenix Group legal spend management case study. 
5. Clarity for both client and law firm
Epiris Chief Investment Partner Bill Priestley points out that Apperio keeps clients and law firms on the same page. It eliminates the need for legal matter budget status updates, and yet ensures the independent private equity firm won't be surprised by an invoice either:
"If you're dealing with a specialist at the law firm who's quite detached from the deal, they may not be able to form a judgment on the relative importance of their work, because they don't have the full picture. We can see when too much time is being spent on an issue, and we can say 'please dial that back, let's just find a solution and move on'."
That provides a shared understanding:
"The key point is that there is a degree of clarity when both sides can see where the time is spent more precisely. Rather than having to say, 'please send me reams and reams of information', you can see it in Apperio almost immediately. And not just when the money's already been spent. I think that really helps."
Read the full Epiris legal spend management case study. 
* * *
See it for yourself: The Apperio platform provides in-house legal teams with the transparency to manage their legal spend. See for yourself and schedule a live demo.
Explore more content on similar topics: