22 Apr 2022
Three guiding principles for getting the best out of your outsourced vendor relationships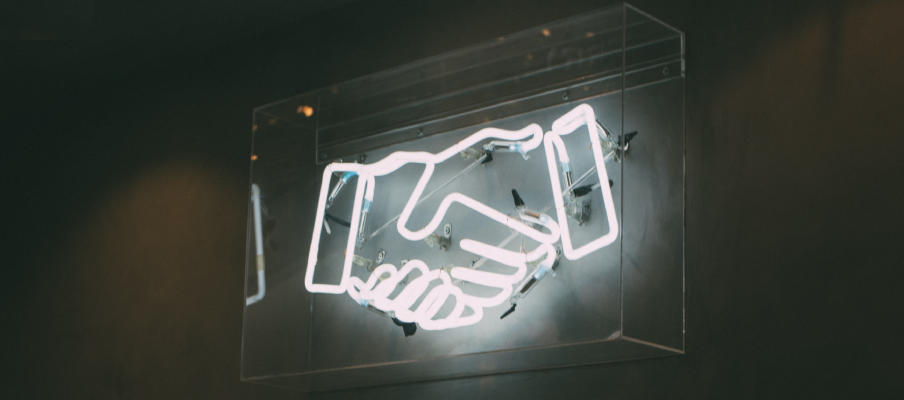 Three takeaways from PEI's COO CFO Spring 2022 Round Up in New York, according to Apperio's Customer Success Manager, Eleanor Selby.
As a Customer Success Manager here at Apperio, my job is to ensure all of our customers get the best value from our platform. For the Customer Success team, this means on a day-to-day basis we are the single point of contact for our clients. We are the person they come to for service reviews, we communicate software updates and technical developments, as well as being their voice at Apperio.
Having worked in client management roles for the past ten years, I've seen my share of both flourishing, and challenging relationships. With this insight, I co-hosted ten roundtables at the PEI CFO & COO Spring Roundup event on 24th March 2022. This was a great opportunity to speak directly to a number of COO's and CFO's about their key difficulties with outsourced vendors and take part in discussions on how to overcome such hurdles.
Following on from this, here are my suggested three guiding principles when working with any outsourced partner: 
1. Understand who you are going to be working with on a day-to-day basis
The majority of the delegates at the Spring Roundup wanted to meet the Customer Success or Account Management contact during the final stages of any new partnership.  Having built an initial strong relationship with the Sales and Marketing teams, it was not uncommon to feel frustrated later down the line when new, less enthusiastic members of the business take over your account. Asking to meet your proposed Customer Success Manager in the final stages of the sale, will ensure that you are totally comfortable with who, and most importantly how, you and your team will be working together with your outsourced partner throughout the contract.
2. Be clear, confident and concise
This may seem obvious, but it is imperative that you are clear with exactly what your expectations from the relationship should be moving forward. Some examples of this are gaining agreement on time frames for email responses as well as how often you'd like to run service reviews - outlining this from the beginning of the contract allows for minimal ambiguity around expectations.This can initially feel uncomfortable, however it really will help the relationship prosper in the long run.
3. Real collaboration, real results
Don't be afraid to start thinking of your external vendor as an extension of your internal team. This doesn't mean inviting them to every event, discussion or function, rather consider giving them a similar induction that you might give a new internal staff member. This could mean sharing the organisational structure and company objectives, as well as departmental targets, budgets and strategies. By letting external vendors understand how they fit into the wider picture, you can start to future-proof your partnerships and ensure everyone gets the best out of your vendor relationships.
* * *
Photo by charlesdeluvio on Unsplash
Explore more content on similar topics: