25 Apr 2022
7 simple ideas for controlling legal costs with meaningful value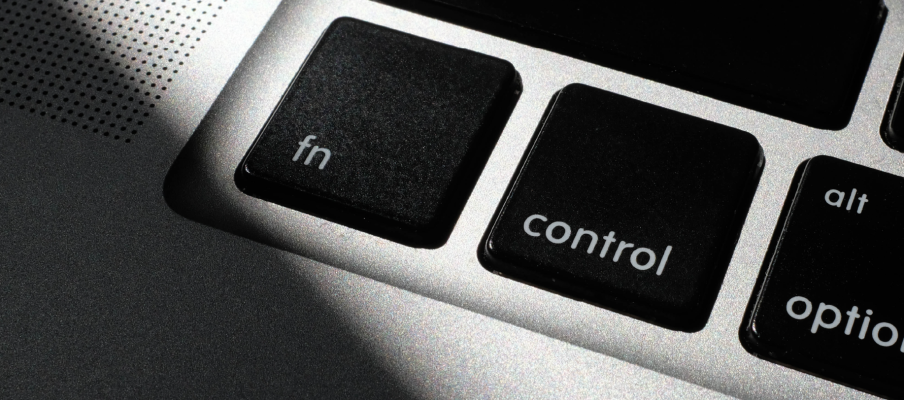 Research shows the legal workload, in-house headcount and the amount of work the legal department is sending to law firms have all grown. This is causing in-house lawyers to increasingly focus on controlling legal costs instead of reducing them. 
The goal of control is to get more value out of every dollar spent on legal. It's an important recognition that with growth comes complexity, and with complexity comes risk.
While there are effective methods for controlling costs – these tend to be tactical. So, we took a step back and looked for ideas stemming from bright minds across the legal industry.  
1. Require contemporaneous time entries
Contemporaneous time entry is a perennial challenge in legal. Sometimes it winds up being contentious too, as Matthew Gordon, a senior attorney with the Sterling Analytics Group points out in a post detailing a court decision on time entries.
Our memories fade with time and for a busy lawyer, it's challenging enough to remember what they had for lunch yesterday, let alone the details of work performed a week ago. 
By contrast, contemporaneous time entries are more accurate. In turn, the budget status updates the in-house team receives will also be more accurate, which is essential to keeping any project on budget including legal work.  
This isn't just a heavy-handed in-house technique. There are sizable benefits for law firms here too. In an experiment we did with Dentons, contemporaneous time entries enabled the firm to publish invoices faster, reduce the time between invoice and payment (which is lengthening) and generally earn more.  
See: Contemporaneous Time Records Are Accurate Time Records 
2. Give your law firms constructive feedback
Toby Brown once recounted this observation from Jeff Carr who has been a "trailblazer" in the legal industry for decades:
"For years he had noticed that when law firms performed poorly, instead of giving them constructive feedback, clients would just stop sending those firms work. This meant opportunity for new firms to come in, but eventually the new firms would make some mistakes (since everyone does eventually) and then they would be marginalized too." 
Consequently, nothing improved, so Jeff introduced the concept of after action reviews (AARs) for every matter. AARs are structured feedback sessions championed in military circles to improve both operations and training. It facilitates candid feedback – with no fear of retribution – from all ranks as to what should be "sustained" and what "needs improvement."  
As Toby notes in his piece, "After action reviews are all about project management. These efforts drive better planning and budgeting for the next engagement, creating a project management life cycle." That's a foundation for controlling costs. 
See: Jeff Carr, Project Management and Procurement and From Radical to Trailblazer, How Innovative GC Jeffrey Carr Disrupted the Legal Department, Part 1 
3. Help your firms be more commercial
One of the things we hear over and over from GCs is that they want their law firms to understand their business. It is a valid desire and while much of the obligation rests with the service provider, there are some things in-house lawyers can do to nudge it along.
While serving as the GC for Network Rail, Dan Kayne invited law firms to participate in all aspects of their engagement. This ranged from the panel review process – to the development of agreed KPIs. However, he also took things a step further. 
At the beginning of the year, he invited their law firms to a sit-down meeting. Rather than talk about risks and regulations, this meeting focused on briefing law firms about the company's business objectives for the coming year. The better a service provider understands their client's commercial goals, the more efficient they can be in performing their commissioned duties. 
See: In-house counsel tips for forging more collaborative law firm relationships 
4. Develop law department metrics tied to business objectives
Current legal department benchmarks show about half of the total legal budget is spent on in-house activities. The problem is, as D. Casey Flaherty said in a recent Legally Vocal podcast, the metrics currently central to law departments are focused purely on outside counsel.  
He cited empirical evidence in a piece he wrote for 3 Geeks and Law Blog:
"The most common law department metric is Total Spend By Law Firm, in use at 90% of law departments. No other metric cracks 60%. Cycle Time, by contrast, is near the bottom, tracked by only 16% of law departments. Legal Spend To Revenue is in the middle of the distribution at 29% penetration."
While all of these metrics have utility, he argues, they aren't business-centric, which is what the business wants and perhaps needs.  
So, where do you begin? 
"I recommend they start with the customer – incorporating the metrics the business is already using and then proceeding accordingly to develop the complementary, internal (to the law department) metrics necessary to manage the department in supporting business objectives."
Tying legal work to business metrics is a clear way to demonstrate the law department is managing its budget to achieve business outcomes. 
See: Defining Business Value – Value Storytelling (#3) and Legally Vocal with Casey Flaherty 
5. Invest in project management skills
Project management is a "strategic competency" in any organization because it ties "project result to business goals," wrote Mark Cohen on Legal Mosaic. He says it "defines the desired result, methodically structures the work into manageable pieces, and provides a framework of business and technology processes to achieve the result efficiently and economically."
Project managers are tasked with ensuring "what is promised is delivered – on time, on budget, with transparency, and with predictability and accountability." Importantly, he points out, this means "more than traffic-cop stuff; it involves oversight of personnel, technology, budgets, and increasingly, integration of the supply chain."
His piece was largely aimed at law firms and was published in 2014. Yet legal departments have been bringing more work in-house for years. Developing in-house project management skills could go a long way to controlling costs. 
See: 7 Things Lawyers Should Know About Project Management 
6. Provision the business with self-service 
The legal department at the Australian telecom company Telstra saved 5,300 hours annually. How? By providing the business with self-service non-disclosure agreements, according to a case study published by Bill Henderson on Legal Evolution:  
"Most non-disclosure agreements are standard and low-risk.  By embedding the key decision points into an automated workflow, the number of lawyers hours per annum dropped from 6,425 to 1,125, resulting in 82-percent time savings." 
It's important to note that the result required planning and process. Indeed, the company's previous effort at controlling costs was unsuccessful – but they learned from it. Our client Royal London did something similar with work it methodically categorized as low risk. This freed up time for the in-house lawyers to focus on more strategic and higher-value work.
See: A Successful Legal Change Management Story (027) 
7. Get a big picture view of matter and status
Artificial Lawyer covered a survey by Dashboard Legal finding lawyers spend two-thirds of their day working in email. The study finds lawyers focus on clients and matters, and therefore naturally gravitate toward documents and emails. As a result, most lawyers rely on email for task management (84%) and even a place to store pertinent information (85%).
Yet it's challenging to get a sense of where you are now – and where you need to go – when your buried in email. Collaborative dashboard functions provide better visibility to map a more efficient approach. We find the same is true for understanding matter status and legal budgets because the team ends up trawling through emails for invoices and numbers. 
Dashboards can be personalized to meet specific needs. For example, a "bird's eye" view of legal spend might be better suited for GCs while a "matter view" works better for staff lawyers managing legal projects.
See: Lawyers Live In Their Inboxes, But Dashboard Legal Has A Solution 
* * *
The key to implementing any of these ideas isn't genius but consistency. Find what works for your organization and stick to it for the long run.
Photo via Unsplash
Explore more content on similar topics: