11 Mar 2022
Controlling legal costs, rather than reducing them outright, emerges as a top priority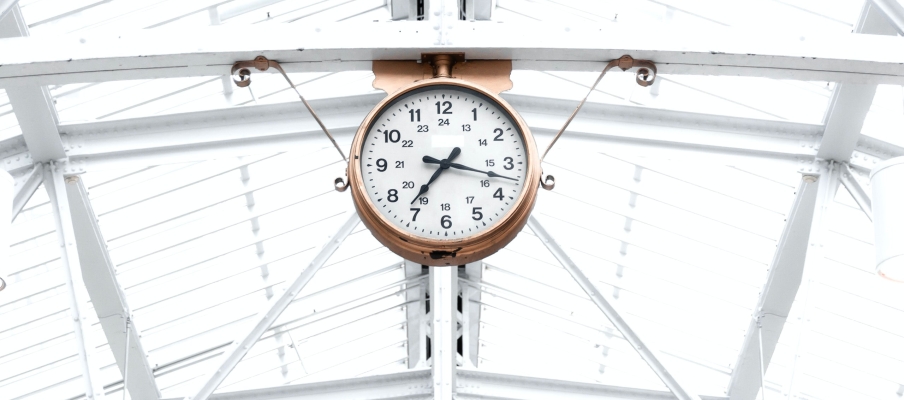 Legal and finance leaders alike are increasingly focused on controlling legal costs, but not necessarily reducing them. We've seen this idea emerging in a couple of different studies. 
For example, the Legal Department Operations Index 2021 by Thomson Reuters, found the top legal department priority (87%), is "controlling outside counsel costs". 
Likewise, a recent study we commissioned – The Legal Spend Landscape for 2022 – of GCs, CFOs and other leaders in financial services found 60% of respondents said "controlling legal costs" was their top legal spend priority for the next 12 months. 
The latter report also revealed reducing outside legal costs (14%) ranked at the very bottom of the priority list. Together, the findings in these studies suggest that legal departments are willing to pay for quality legal advice, but they want to be in full control of that spend.
In-housing is about control too
In looking back on the in-housing trend over the last decade, this idea of control seems to send a subtle signal. While in-housing may save some expense compared to sending that work to outside counsel, it still bears a rising net cost. So, bringing more work in-house wasn't so much about merely saving money, as it was about controlling how fast legal costs would grow.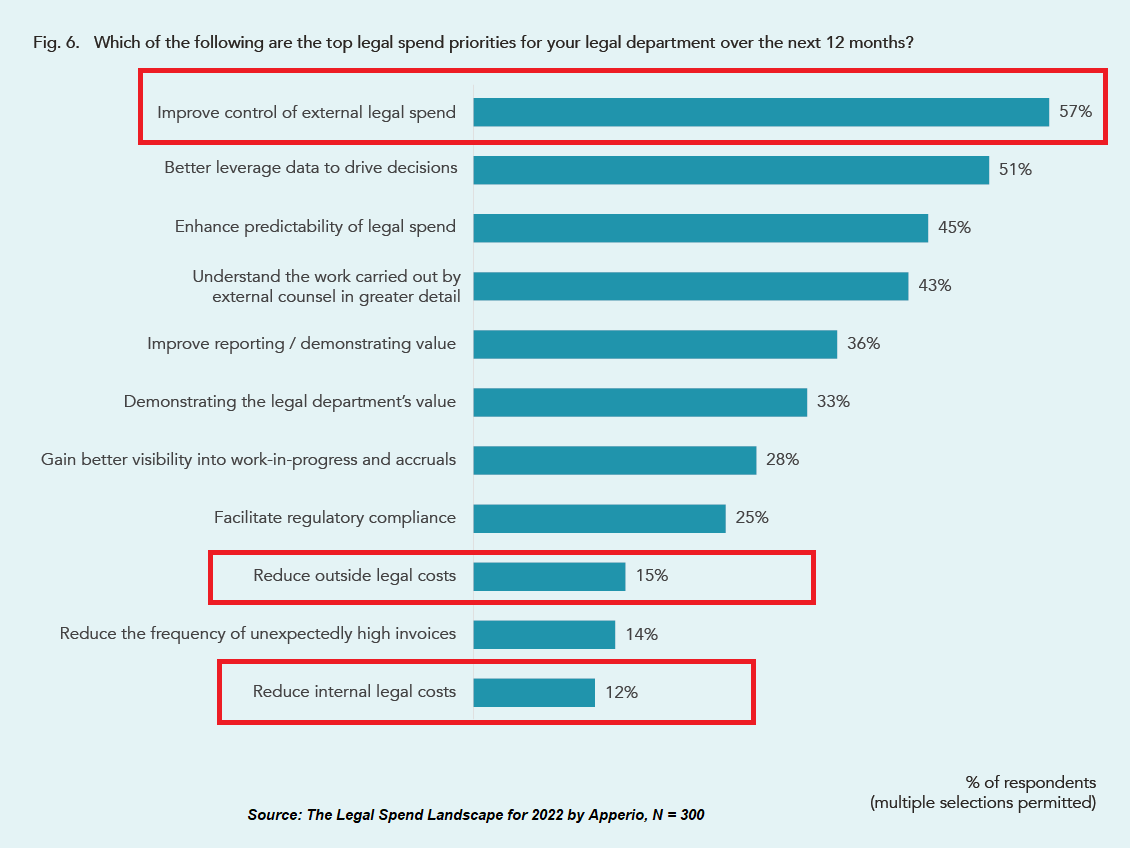 * * *
This post was adapted from an eBook freely available for download titled: Five legal operations trends to watch in 2022. 
Explore more content on similar topics: