15 Mar 2022
7 statistics that show why legal operations is the backbone of the law department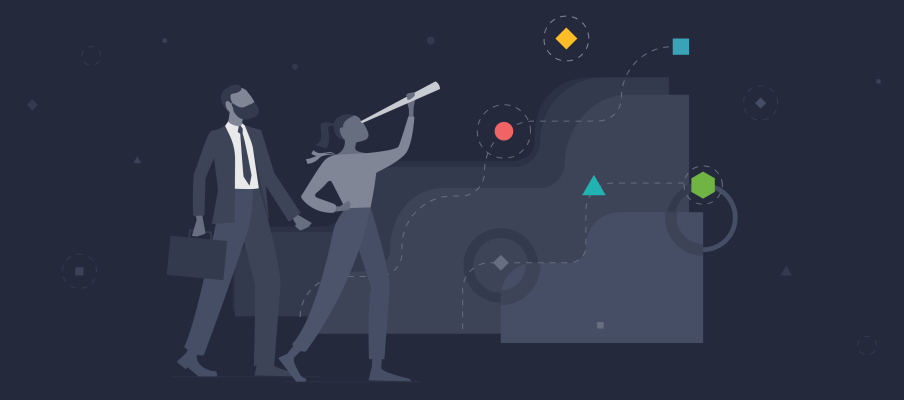 Statistics show law departments are increasingly recognizing legal operations as a strategic priority – and they are growing their legal ops teams while also adding to their responsibilities.
"Legal operations has emerged as a core hub in corporate legal departments," according to McKinsey & Company. The consulting firm says legal ops today is the "backbone" of the legal department, with wide-ranging responsibilities from budgeting to performance management.
That fact is apparent in the legal ops statistics we compiled in our report, the Five legal operations trends to watch in 2022. We went back through the report to highlight some of those statistics for this post – and those follow below.
1. Legal ops increasingly recognized as a strategic function
The function of legal operations has become increasingly recognized as strategic. For many in-house teams, legal operations is the "most strategic initiative" according to the 2021 Chief Legal Officer Survey, by the Association of Corporate Counsel (ACC). It found "a plurality of respondents" (38%) said so – which was "the most common response among a list of critical areas such as insourcing, litigation defensibility, and data security."
2. Legal departments add legal ops positions
Legal operations positions have grown more than 75% since 2018, according to the 2021 State of the Legal Function report by a market research firm. Similarly, the aforementioned 2021 Chief Legal Officer Survey found 61% "of respondents have at least one person in legal ops – up from 21.2% in 2015." 
3. The average legal ops team size is seven
The growth in positions means team sizes have grown too. According to the State of the Industry report by the Corporate Legal Operations Consortium (CLOC), "the average size of legal operations teams increased both overall – 7, up from 6 – and across company sizes and industry sectors" in 2021.
4. Legal ops pros are more experienced than ever
The allied professionals filling these legal operations roles are accumulating valuable experience. The 13th Annual Law Department Operations Survey by the Blickstein Group found 50% of respondents say their top legal operations professionals "have more than 10 years" of experience while "another 18% have 6-10 years". 
5. The primary legal ops responsibilities 
The State of the Industry report by CLOC found the primary areas of focus for legal operations include:
Process development and project management (92%);
Data analytics (84%);
Technical and process support (84%);
Vendor management (84%); and
Financial management (81%).
6. Legal ops has greater influence over tech than GCs
Legal ops professionals have the most significant influence over technology decisions, according to The Journey to Modernization report by FTI Consulting and the Blickstein Group. Further, when asked, "What stakeholders are involved in budgeting and deciding what technology to buy?" 67% of respondents cited legal ops – topping even the GC at 62%. 
7. Workflow and spend analytics are the top legal ops tech priorities 
The Journey to Modernization report also revealed the "highest priorities" for modernizing the legal operations department were "legal spend analytics" (56%) and "workflow or business process automation tools" (56%). 
* * *
This post was adapted from an eBook available for download titled, Five legal operations trends to watch in 2022. 
Explore more content on similar topics: