23 Mar 2022
Studies suggest a need to level up legal department tech and data skills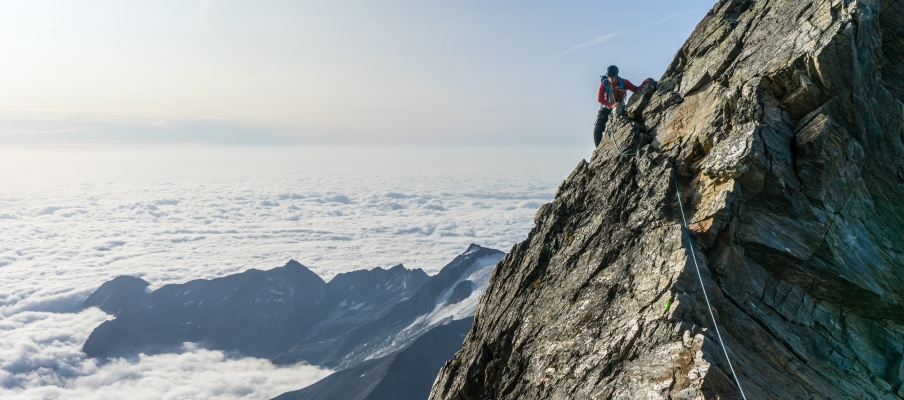 GCs and CLOs need to focus on improving tech and data skills to get the most out of their investment in legal technology and eliminate the legal department's sense of being overwhelmed.
Statistics from our Legal Spend Landscape for 2022 report suggest in-house lawyers and finance executives say the legal workload has grown (70%) over the last few years.
Consequently, legal department headcount (66%) and overall legal costs (67%) have grown as well.
To remedy affairs, senior leaders are turning to technology. Most respondents (81%) say their in-house legal team has invested in technology over the last few years, and about three-quarters (72%) plan to invest more. The data suggests legal analytics and management tools for risk, matters, contracts, and litigation are in demand. 
Despite the additional headcount and resources, challenges remain. Nearly one in two respondents (47%) say their legal department is overwhelmed. One reason could well be the legal department isn't getting the most out of their tech investments. 
By their own admission, 41% of respondents say the legal department does not have the right skills – such as tech, data and analytics skills – to obtain a complete understanding of where their organization is spending money. This suggests a greater need to understand the most significant drivers of cost and workload in their organization.  
Those statistics are the top findings from our Legal Spend Landscape for 2022 report (summary). The report is based on a poll of 300 senior lawyers and finance professionals working in financial services. However, it seems to be an indicator for the broader corporate legal community as several subsequent cross-industry surveys have echoed the key findings. 
1. 2022 Chief Legal Officers Survey by the ACC and Exterro
The Association of Corporate Counsel (ACC) and Exterro polled 861 chief legal officers (CLOs) across 20 industries and in 38 countries for this survey. The report and high-level findings demonstrate workload, headcount and legal tech investments are all poised to grow this year: 
Workload. "Respondents noted the need to devote more legal resources to significant [financial] transactions, focus on cybersecurity, compliance, and data privacy, anticipate greater workloads due to increased regulatory enforcement, and further navigate ESG-related issues in 2022."
 
Headcount. "As a result, CLOs highlighted plans to increase capacity in their legal departments, which include hiring more staff across the board and increasing investments in legal operations." This includes hiring lawyers (45%) and paralegals (29%) – and naming legal ops as a "top strategic initiative" (70%).
 
Legal tech investment. More than half (55%) of CLOs "are either planning on adopting new technology solutions in the legal department in 2022 or have just recently added new technologies to improve efficiencies and streamline processes." 
 
In terms of skills, the study found "leadership (61%), communication (58%), business management (56%), and executive presence (50%) are the most common skills that CLOs seek to develop for the lawyers in their department." Surprisingly, data analytics (19%) ranked near the bottom and technology skills were not listed as a standalone answer on the survey. This could well be because tech skills are inherent to other options listed including communication, financial acumen (34%), project management (38%) and business management (56%).
To be sure, tech and data skills are going to be crucial to controlling costs. As the Global Legal Post summarized, despite the investment in people and technology, 41% of CLOs "still expect to send more work to law firms this year, the highest percentage observed since 2019 and seven points higher than in 2021" according to the report.
2. 14th Annual Law Department Operations Survey by the Blickstein Group
Seventy-two percent of respondents say the pandemic has accelerated their legal department's adoption of technology. The Blickstein Group polled 81 legal operations professionals who completed 127 questions on this survey. 
Writing for Legaltech News, reporter Isha Marathe points out "while legal departments are embracing technology, there is still room for improvement when it comes to the use of metrics." Just about one-third (28%) "of legal ops respondents said they had consistent metrics to evaluate their outside counsel and ALSPs".
"How are we going to get better at applying processes to the law department without consistent metrics or with firms that don't make use of the feedback from the metrics?" asked Brad Blickstein, the survey's publisher, in the article. "The solution here is really that lawyers be less afraid of numbers and start tracking the ultimate impact of litigation and costs in order for the whole industry to perform better." 
3. The General Counsel Report by FTI Consulting and Relativity
Most GCs (97%) in large companies have some influence over their organization's "technology ecosystem". More specifically, "87% of those said they are heavily involved in technology planning and purchasing, beyond providing budget approval alone."
That's according to The General Counsel Report by FTI Consulting and Relativity. Ari Kaplan, a legal industry analyst, interviewed 30 GCs working within "predominantly Fortune 1000 companies" for the study.
The influence over technology decisions "increased by 13%" in comparison to the same survey two years prior. More to the point, it's the result of "either the general counsel's enhanced role or the appointment of more staff."
There is an ironic twist to the findings: "Only 33% of general counsel agree that attorneys have adequate technology knowledge and capabilities." 
That figure represents an astonishing 20% decline from the previous year. Why? The answer seems to be legal departments have turned to technology out of necessity, but still need to sharpen the corresponding skills sets: 
"…many respondents said they believe – given increasing levels of data risk and the demand for legal department efficiency – that the need for technical competence is greater than ever, with some respondents seeing it as a critical area."
"To maintain the endurance needed to face the endless list of demands and risks, general counsel will need to invest in technology road-mapping, training and adoption programs for their teams and analytics tools to effectively do more with less," said FTI Technology Senior Managing Director Wendy King in a press release about the study. 
While King's comment related to specific findings, it does well to address the importance of larger themes emerging in all these studies. Investing in the technology is just part of the equation –the selected tools should be easy-to-use – and the team must know how to use such tools effectively too.
Explore more content on similar topics: