14 Apr 2022
Legal workloads, headcount and outside counsel will all grow, say Chief Legal Officers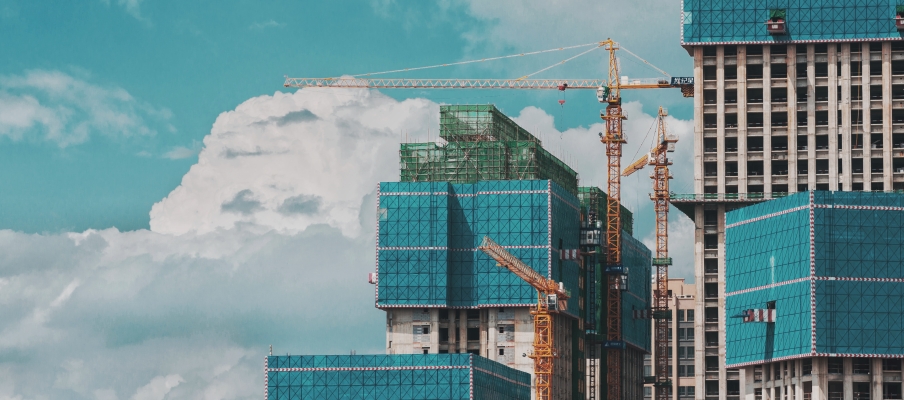 The top three challenges facing legal departments this year are regulations, privacy protection and corporate transactions. 
That's according to the 2022 Chief Legal Officers Survey by the Association of Corporate Counsel (ACC). The annual survey polled 861 legal leaders "from organizations spanning 20 industries and 38 countries." 
These top challenges are largely responsible for the growing reliance businesses have on the legal department – and the sharp growth in legal work. When asked to select one area that respondents "think will require the most additional resources" over the next year – these were at the top of the list among 13 possible choices:
25% chose corporate transactions such as M&A and deal-making;
16% chose compliance;
15% chose regulatory issues;
13% chose data privacy or protection; and
8% chose litigation and e-discovery.
 
"The increased responsibility and workload are leading CLOs to increase hiring across the board this year and they are especially interested in investing in legal operations to further improve costs and efficiencies for their legal departments," said the ACC in the survey report.
Here are three trends from the survey that stood out to us. 
1. Legal departments plan to add lawyer headcount
Nearly half (45%) of the legal leaders surveyed plan to add more lawyers to their in-house teams in 2022, according to the survey. While the growth of in-house teams isn't new, that number is up significantly from 32% reported in the same survey last year. One participant's comment added context, noting their department was seeking greater expertise.
In-house leaders should be careful to set up a way to measure the legal work being performed by in-house teams. Other surveys of in-house teams show only about half of legal departments track internal legal spend, said D. Casey Flaherty, the co-founder and chief strategy officer at LexFusion in a recent Legally Vocal podcast.
Most in-house teams "are not equipped to have a conversation about what it is they do and why it is they do it," he said. Most legal departments, "when it comes to their measurements, are almost solely focused on external spend."
Although it can be a sensitive topic, Dan Kayne found a way to motivate in-house lawyers to record their time during his tenure as a GC for Network Rail. The company didn't require the minutia of six-minute intervals; however, this action provided the organization with a wider perspective of legal spend across both inside and outside counsel. 
2. Sending more work to law firms and ALSPs too
Despite plans to increase the number of lawyers on the in-house team, CLOs are also planning to send more work to outside resources as well:
"Four in ten CLOs (41%) expect to send more work to law firms this year, and one in four (24%) anticipates outsourcing more legal work to alternative legal service providers (ALSPs). Only eight percent and four percent of participants expect that the outsourced work to law firms and other legal service providers will decrease this year, respectively," the survey found.
Those statistics are also up compared with the same survey last year. For example, in 2021, 34% of respondents planned to send more work to law firms – while 18% said the same of ASLPs. 
This supports the notion that corporate counsel is increasingly focused on controlling legal costs rather than trying to reduce them. There are more regulations and areas of risk today than ever – so the volume of legal work is all but destined to grow. Savvy in-house teams still want to get a handle on spend to make data-driven decisions, but there's increased recognition that reducing the total amount of legal spend isn't a viable option. 
3.  Collaboration, process and technology
Legal leaders recognized that the problem of workload can't be solved by adding headcount alone. And CLOs are employing a range of options to manage the growing volume of legal work. These include the following:
Collaboration across the business. "Five in six (84%) CLOs expect greater collaboration between legal and other departments due to increased regulations and the need to optimize internal processes."
 
Process improvement. Some 68% are focused on process improvement and legal operations remains a top strategic priority (70%).
 
Technology. More than half plan to invest in new technology (56%) and third-party consultants (55%) to support regulatory compliance. 
 
The latter finding on technology and compliance reflects our experience too. The private equity firm EQT, which has €52 billion in assets under management, cites "increased regulatory and in-house requirements" as a key motivation for procuring legal spend management.
* * *
The full report runs 65 pages and is freely available for download with registration: 2022 Chief Legal Officers Survey
Explore more content on similar topics: