2 Dec 2022
The 'bugbears' of legal fees: receiving higher-than-expected law firm invoices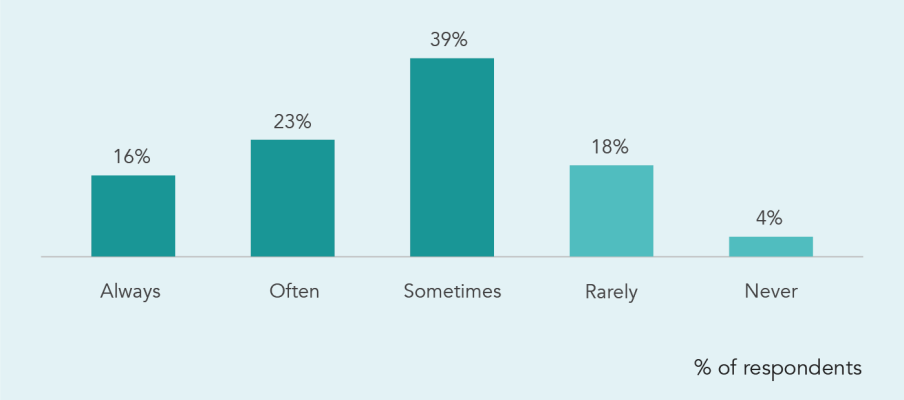 More than three-quarters (78%) of private equity and venture capital firms say they receive surprise law firm invoices at least some of the time. That's according to our recent survey of 300 in-house lawyers working for such investment firms.
That number includes about 4 in 10 that say invoices are "always" (16%) or "often" (23%) higher than the legal department expected. 
Bill Priestley, the Chief Investment Partner at Epiris, a boutique private equity firm has a word for this situation: he calls it one of the "bugbears" of legal fees.
As he puts it: 
"You'd get a quote for the deal, work on the deal, and then invariably the cost at the end would be considerably more than the quote. You'd then have an old-fashioned discussion and haggle to make the fees more palatable, but it was always relatively unscientific and quite awkward."
His comments are directed at matters around due diligence for merger and acquisition (M&A) transactions. According to our survey, that affects about one in five investment firms (18%) – and it's not even among the matters most prone to go over budget.
What matters are most likely to go over budget?  According to respondents these are tax (54%), employment (45%) and litigation (40%). 
Although the question was worded slightly differently, this finding is a thematic shift from a similar survey of PE firms Apperio commissioned in 2021. That survey found the top matters most prone to cost overruns were investments related to financing, litigation and regulations.
One of the things that investment firms are doing to better manage these costs is to invest in legal technology for spend management. In fact, two-thirds (66%) of respondents say they have purchased dedicated software in the last year. 
* * *
The complete survey report is freely available for download here: The pursuit of control in legal spending.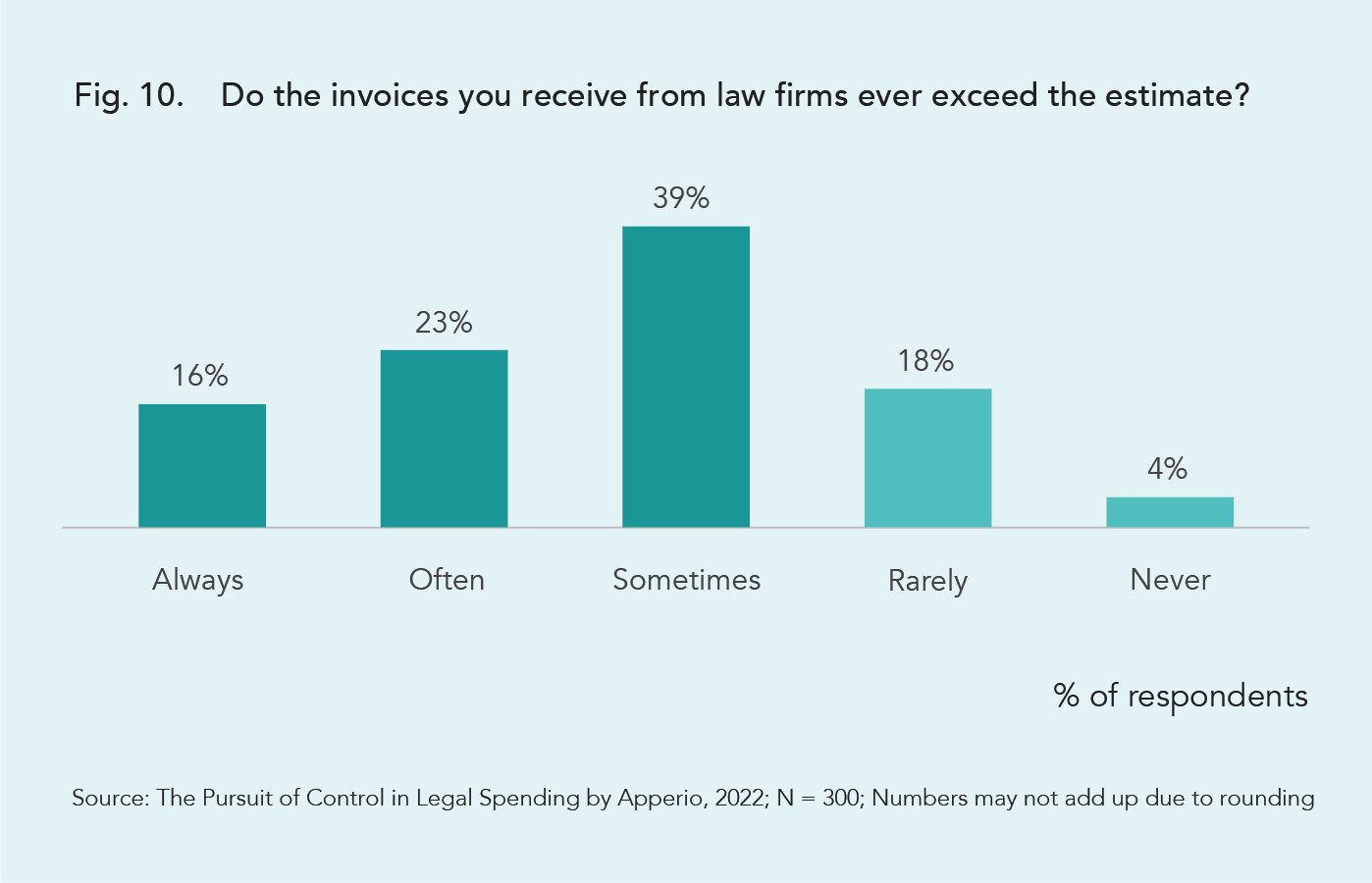 Explore more content on similar topics: