21 Jul 2022
Some fixed fees aren't really "fixed" – here's what legal departments can do about it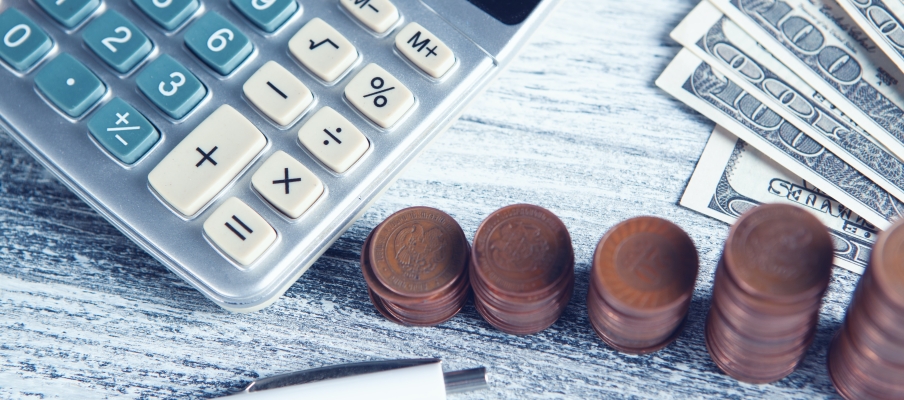 There's a perception that fixed fees are commonplace in the legal world. Yet they may not be as common as some proponents suggest. 
Research – based on legal invoices processed and paid – shows that upwards of 85% of all matters are structured under a billable hour arrangement. That benchmark has remained consistent for a long time too. For example, the same research shows that a decade ago, 88% of the legal work was billed by the hour. In other words, in 10 years, we've seen a mere 3% change. 
The fact is the actual use of alternative fee arrangements (AFA) trails the buzz by a long shot. In my opinion, this is because GCs that experiment with alternative legal pricing find AFAs produce similar challenges as the billable hour. 
Why? The problem is AFAs are often presented as a panacea to controlling growing costs. For example, fixed fees, perhaps the most prominent variety of AFAs, promise predictability, which in-house lawyers say outweighs a lower cost. Yet while fixed fees are initialized as unchanging, they tend to evolve as a legal matter unfolds. 
In my previous life as a lawyer-turned-investment-manager in private equity, this was a regular occurence. We'd agree on a fixed fee for a given legal project and then halfway through it, we'd get that phone call: "Hey, I know we agreed on a fixed fee, but the scope of this project has grown, so we need to talk about the budget."
It was often a gray area as to whether the scope had truly changed but haggling over legal fees seemed like a distraction when our team was trying to close a deal. So, invariably, we'd end up agreeing to revise the agreed fee. Sometimes this would happen several times during one project. The net result was we'd pay 3x over the initial agreed budget. 
My conversations with GCs and legal operations leaders among our customers were consistent - this happens more frequently than the legal community is inclined to believe. While fixed fees do have a rightful place for certain categories of legal work, if the primary goal is to provide certainty, it comes with the risk of lulling the client into a false sense of security. 
Using legal spend management to manage fixed fees
To be clear, this view isn't in opposition to fixed fees or other AFAs. On the contrary, some of our customers use AFAs in creative ways to control legal costs. The point here is such pricing models aren't 'set and forget' programs. These need to be monitored continuously to ensure the proposed value will be realized. 
Here's how legal spend management software, like Apperio, can help you do just that:
1. Track the staffing of your matters
I've long contended the issue with the billable hour isn't the model, but the opacity that exists around law firm time and billing. That opacity doesn't go away with a fixed fee model, it just shifts the cloudiness to how a matter is staffed. 
Pushing work down to less experienced lawyers is the epitome of leverage – and it's how a law firm can ensure matters structured under arrangements other than the billable hour remain profitable. As such, fixed fees can incentivize a law firm to change the shape of the team and staff a matter with junior attorneys. At times, this may be at odds with a client's best interest – when a more experienced attorney will complete a task far more effectively. 
You can't know if this is happening unless you are watching for it. A legal spend management tool like Apperio helps you stay abreast of who is working on your matters. In doing so, you'll recognize any staffing anomalies that materialize and the effects these are having on the fixed fees you have in place. 
2. Track fixed fees in the context of your overall legal spend
If you're like most legal departments, you've got a mix of fee structures for your matters. Let's say you have 15% of your matters structured under a fixed fee arrangement – is that the right percentage? Is it the most efficient way to spend that legal budget? What would the same matters cost if billed under an hourly rate?
Law firms that offer fixed fees still track billable hours for their accounting. This helps them ensure they've got the matter priced appropriately. For those that do not, a useful technique is to ask your firm to enter "shadow" billable time for this purpose. 
Legal spend management will provide access to this data to help you make that determination. It will also provide this in the crucial context of your organization's total legal spend, so you can assess the mix of hourly and non-hourly fee structures holistically.
 
This is not about 'nickel and diming' law firms – this level of transparency benefits law firms.
As Sarah Gormley, Head of Legal Operations for the Phoenix Group said eloquently in a legal spend management case study, "Apperio is a tool to have open conversations and drive better behaviour and outcomes that are fair and equitable on both sides."
3. Make data-driven decisions based on current and historical data
Another financial services organization we work with set out to evaluate what they had spent on external legal counsel to help plan for the next year. They first went to the accounts payable department and asked for a list of what they had spent the previous year by law firm. 
Next, they asked each of their law firms what they had spent with them during the same period. When they got the numbers back – which took time and effort – the numbers were far apart. 
How is this possible? Another department was authorizing new matters and instructing law firms directly – and outside the purview of the legal department. Barring this planning exercise, this company would have never known it until much later. 
If they had just relied on either of those manual data sources, their decision-making would have been flawed. A fixed fee can't solve this issue. It's virtually impossible to make data-driven decisions about legal spend if you are unaware of decentralized activities. 
Legal spend management provided a solution for this organization because it consolidated all legal spending – across the whole organization – into a single source of truth. When a law firm opens a new matter, even if it's initiated outside their purview, the software alerts them to that fact and allows them to track spending. 
More importantly, it gave them a view of both historical spend and current accruals soon to be billed. This enabled them to make informed decisions based on accurate data about law firms and fee structures. 
Fixed fees need to be managed
When used appropriately, fixed fees can be a practical tool for some categories of legal work. However, these need to be managed or they are prone to become the source of the very problems with predictability they are intended to correct. Legal spend management is a surefire way to manage all your legal spending, including alternative fees. 
Image credit: Unsplash
Explore more content on similar topics: