25 Aug 2022
Law firm merger & acquisition teams are using legal tech to deliver better client service, says study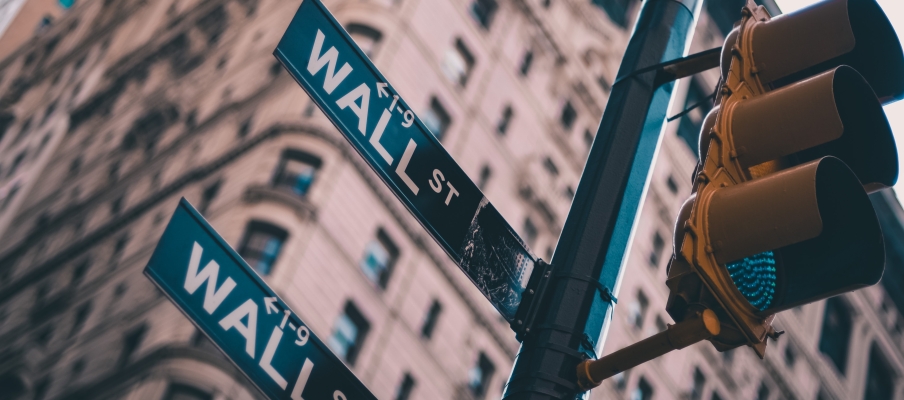 Lawyers working in merger and acquisition practices within law firms may have some legal technology insights to share with the broader community. That's our take on a survey of 200 such lawyers by Litera.
The report gives the sense lawyers in the M&A market segment are more technologically savvy than peers. Indeed, when asked directly, many identify as "early adopters" of technology.
According to the survey: 
"In contrast to the reputation of lawyers as risk-averse and resistant to change, most of the M&A lawyers we surveyed here rated their firms as either innovators with a high tolerance for risk (29%) or early adopters with a moderate tolerance for risk (52%). The remaining 19% of firms saw themselves as early majority adopters, late majority adopters, or laggards in their approach to tech."
To that end, lawyers working in M&A may have an outsized influence in promoting innovation in legal and fostering adoption of technology. 
Below are some of the other findings from the study that stood out to us. 
1. Financial priorities M&A lawyers have for engagements
The survey asked respondents about their "financial priorities" for engagements with clients on M&A. These are clearly business goals for law firms. The survey asked respondents to rank goals on a scale ranging from -2 to +2 and presented answers as an average. 
Those priorities, in order of precedence are:
Growing revenue from an engagement (1.49)
Improving profitability of an engagement (1.39)
Driving client satisfaction (1.19)
Retaining client accounts (1.18)
Expanding realization rates (1.06)
Increasing cross selling opportunities (.85)
 
Although not part of the Litera survey, we'd be remiss if we didn't point out the lawyers we work with in M&A practices have effectively influenced those first five goals with legal spend management – once they understand what clients are doing with the data. 
2. Legal tech tools employed by M&A lawyers 
The Litera survey found lawyers in this practice area are using "a broad spectrum of M&A workflows and tasks," according to the report. "M&A teams have implemented technology at every stage of their workflows and are showing an eagerness to modernize and automate formerly manual processes."
The survey identified 15 different technologies which the report groups into five categories – as denoted below:
Diligence (51% average):
57% use diligence automation; and 
45% use data rooms (often for storing privileged information).
 
Negotiation (49% average):
50% use document comparison; and
48% use negotiation platforms.
 
Closing (40% average):
61% use digital signatures; and
34% use closing management. 
 
Drafting (46% average) 
65% use contract review;
51% use document manipulation;
43% use document assembly; and
29% use market comparison.
 
Organization (41%)
58% use project management;
57% use knowledge management;
38% use collaboration;
35% use capitalization table management; and
19% use experience automation.
 
Respondents appear to be fairly happy with the impact technology is having on their work. Many said legal tech had improved collaboration and simplified the M&A process. Others also suggested tech tools have given them better "analytical capability" and "work-life balance."
The survey did not ask about conventional tech tools that are known to be widely used – such as Microsoft Office products and video conferencing. 
3. The advantages of legal technology
The report says, "the perceived top benefits of technology in M&A practice are all related to higher accuracy and decreased risk – factors that are highly relevant in M&A work." Among the advantages respondents cited are:
23% say tech improves the accuracy of review; 
18% say tech reduces risk for the client;
16% say tech provides more time for analysis and client consultation;
16% say tech makes the review process more efficient; and
11% say tech clients look to them for tech expertise. 
 
While none of the responses netted a majority of votes, nearly three quarters (73%) ranked one of the "top four benefits of technology as the most important benefit."
4. Plans for legal tech investment 
Legal teams in M&A have been committed to investing legal technology and the survey signals that trend will continue:
"A large majority of respondents (84%) expect to increase their technology spend in the coming 12 months. 23% are expected to "significantly increase" spending. None of the respondents expect spending levels to go down."
The survey also asked respondents "about their plans for technologies that they are not currently using" over the next year.  Among the tools survey in consideration for purchase are as follows: 
77% said experience automation;
66% said market comparison;
61% said collaboration;
58% said data room; and
56% capitalization table management.
 
These results reflect findings from a survey we commissioned of client-side lawyers in financial services, including private equity: The Legal Spend Landscape for 2022. 
It found nearly three-quarters (72%) of respondents said the level of investment they will commit to legal tech over the next 12 months would "increase" (43%) or "increase significantly" (29%). Among the 11 legal tech tools in which clients plan to procure over the same period include risk management (63%), legal spend management (52%) and e-billing (49%). 
5. Tech skills being fostered by M&A lawyers
Business of law skills, such as understanding client business issues and financial literacy, was the top training area identified by the survey (77%). Given how intertwined technology is with business today, it's certainly related. 
More directly, the survey findings also highlight several areas where respondents say their organization is fostering legal tech skills. These include the following: 
64% are allocating budget to send staff to external tech conferences and training;
60% are focused on tech certification programs for lawyers;
55% are providing in-firm tech training;
52% are allotting non-billable hours for tech and innovation projects; and
28% are engaging in vendor-provided training for specific tools.
 
"This suggests that lawyers are becoming more engaged in their firms' business strategies," says the report. It also notes "those business and technical skills are now part of the overall service delivery solution provided to clients, not just legal knowledge and practice experience."
* * *
Litera surveyed more than 200 lawyers working for an M&A practice for a law firm in late 2021 across the US, UK, and Canada. The full report is available for download online: 2022 Litera Technology in M&A Report.
Image credit: Unsplash
Explore more content on similar topics: