25 May 2021
3 ways proving the value of the legal department to the business is changing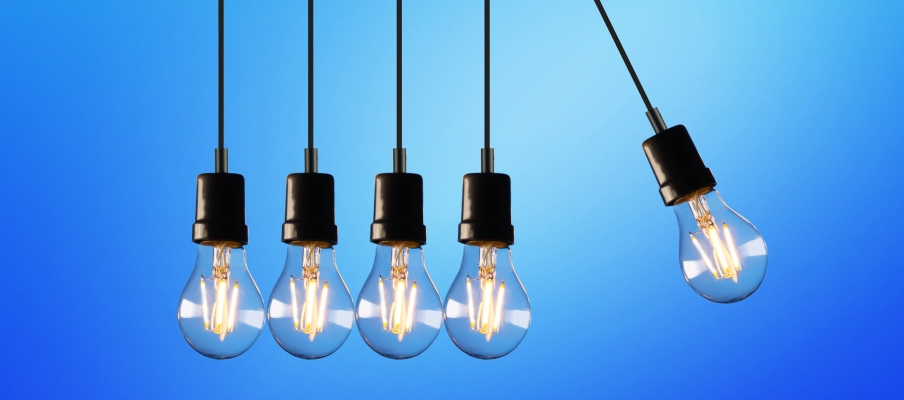 Technology can play a sizable role in driving efficiency, but it comes in second place to a good team. Having the right people on your team, "inside and out" is the key to process improvement. 
That's according to Sabrina Rusnak-Carlson, who currently serves as the General Counsel, Head of Legal, Compliance & Risk for First Eagle Alternative Credit.
Her comments were part of a panel discussion for a session at the inaugural Apperio Legal Expo (ALX), titled "Proving the value of legal to the wider business." The panel was one of three sessions held during the event, which was dedicated to internal stakeholders in private funds, such as legal, deal and finance teams. 
A good team edges out technology because people have greater flexibility to meet unique challenges. Technology, by contrast, is typically aimed to solve a specific problem that may not be shared across different businesses, according to Ms. Rusnak-Carlson.
She points to automation around non-disclosure agreements (NDAs) as an example. Automated NDAs wouldn't add value to her business because of the dynamic requirements they often have. However, her legal department does automate legal workflow and approval processes, which drives efficiency for her legal team.
Michael Fastert, the Chief Operating Officer (COO) and Chief Legal Officer (CLO) for TIG Advisors LLC, agreed. He believes legal technology is best aimed at automating rote legal and compliance tasks to free up lawyers to work on more strategic projects. 
He cited the growth in regulation and compliance matters as an illustration. These duties are taking up more time, but also becoming more routine and so are a prime candidate for automation. He believes technology helps his organization devote more of its resources to business and operations while keeping costs low, which is attractive to limited partners (LPs). 
How Proving Value has Changed
While the panel discussion was aimed at helping peers tackle the perpetual challenge of proving value, it also highlighted just how much things have changed. Three major points stood out to us and those follow below.  
1. Corporate legal is more attuned to keeping the business appraised
Kate Southwell, the GC for Pala Investments, pointed out that much of the legal budget goes toward prevention – and it's challenging to prove cost avoidance. In addition, force majeure issues, like the Coronavirus pandemic, means it's difficult to set a hard budget. 
None of that is new, but what is new is how in-house teams have gotten better at predicting extraordinary costs and keeping the business appraised of impending invoices. This helps keeps business leaders from being shocked by a large invoice. 
Ms. Rusnak-Carlson added that while she created a budget, she's never been "penalized" for going over budget due to unforeseen or extraordinary costs, in part because she keeps the business informed. 
2. Lawyers are becoming more commercial
Lawyers tend to look at business through the lenses of compliance, while business, sales and marketing look at business through the lenses of revenue, according to Mr. Fastert. This creates a natural tension, but the better lawyers strive to understand the business drivers. 
Where lawyers sometimes work against the business is when they develop an inability to accept any form of risk. It's important to evaluate legal matters with commercial interests in mind to find creative ways of enabling business while mitigating risk. 
In-house counsel can also be a source of revenue generation, said Ms. Rusnak-Carlson. For example, she's developed specialized knowledge around tax structures that can be applied to certain asset classes to improve the performance of an investment. Its creative problem solving that delivers real returns for investors. 
The panel was careful to point out none of this suggests lawyers should always accept every risk. Rather when the risk levels are unacceptable, being commercial means developing the communications skills to articulate why to the business. 
3. More lawyers are fulfilling business roles and duties 
Mr. Fastert, who is a C-Suite executive, noted it's becoming more common for GCs to progress to the CEO role. He says that's reflective of the widespread new respect lawyers have gained as a result of their growing business acumen. 
In the world of private investment, both GCs and CFOs, which were traditionally considered back-office roles, now frequently have face-to-face meetings with investors. For example, investors want to be comfortable with what a fund is doing from a legal compliance standpoint.
In effect, many lawyers are finding themselves doing sales and marketing work for the fund by 'selling' the value of their legal work for the fund. 
* * *
Missed ALX but are interested in hearing what these legal leaders had to say firsthand? The entire session was recorded and is freely available for viewing on-demand here: Proving the value of legal to the wider business.
Also, check out our guide: Managing legal expenses in private equity. This research-driven downloadable guide is designed for deal teams who want to help control outside legal costs and improve investment returns. 
If you enjoyed this post, you might also like:
Law Firm Invoices: the 5 ways private equity handles higher-than-expected legal bills 
Image credit: Pexels
Explore more content on similar topics: