18 May 2021
10 stats, facts, quips and quotes articulating the legal market's petition for pricing transparency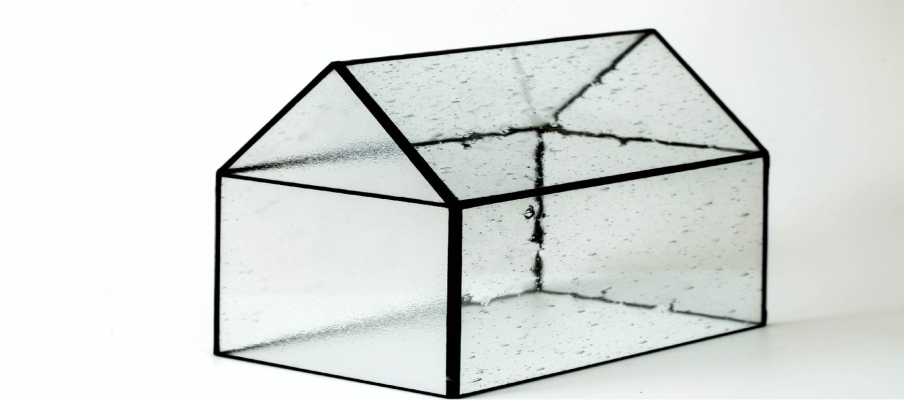 Clients are willing to pay for good counsel, but they don't like the surprise of higher-than-expected invoices. The challenge is that costs for some types of legal work aren't easily forecasted. Litigation for example can take twists and turns; the opposing party gets a 'vote' in the final tally of expenses for a matter. 
Breaking complex matters into narrowly priced phases can help, but there's a more significant insight to be gleaned: the calls for predictable legal pricing are really pleas for transparency. When clients have comprehensive visibility into the progression of legal work, they won't be surprised by the size of an invoice. 
Below is a roundup of statistics and quotes that speak to the market's petition for transparency in legal pricing. 
1. CEOs are pressing GCs for transparency. 
If law firms feel pressure from clients for transparency, it's because CEOs are pressing in-house teams for transparency too. It's not enough for the legal department to warn of risk-based in a gut-feeling, CEOs want them to use "data and information" to "better identify, quantify and manage risk" according to The 2021 EY Law Survey. 
"CEOs' desire to take a more data-driven approach to risk management is ultimately a desire for greater transparency," observed Heidi Stenberg, a principal for EY Americas. 
The study says forward-thinking legal departments are taking "a comprehensive and transparent approach" by "combining outside counsel management, internal optimization, technology, and co-sourcing strategies."
2. Transparency brings greater productivity.  
"Lawyers are afraid that transparency will take away the freedom they enjoy," said Maurus Schreyvogel. "So, they try to keep their work in a black box." However, he says, "that black box is a prison. We have a professional duty to come out of this black box…we can be more transparent about what we do and do it better."
Mr. Schreyvogel is the chief legal innovation officer at Novartis International and his views were published in an interview with Richard Tromans who pens the Artificial Lawyer. 
Importantly, his comment on transparency seems to be aimed at both sides of the legal table. For example, on the in-house side, the company conducted "a study on what the in-house team does and found that a significant amount of the legal activity is 'not risk relevant' or 'not strategically relevant."  
On the outside counsel side, "They have also made an effort to stop external firms offering open-ended fee plans."
The drive for transparency is having a positive impact too. First, he estimates transparency has led to "better productivity" that is saving the company between 10-20% in legal costs annually. Second, "the operations team returned over 25,000 hours in 2020" to the legal team which allows lawyers to focus on "what was truly important."
3. High legal bills with heavy discounts. 
A whopping 96% of respondents to the 13th Annual Law Department Operations Survey by the Blickstein Group said, "their firms are discounting hourly bills." Further, "nearly two-thirds, 61%, are getting discounts on more than half their bills." 
Why are the discount levels so high? It's not a stretch of the imagination to say these aren't being used for traditional purposes, such as rewarding client loyalty or creating an incentive to buy more legal services. Instead, discounting is used to soften the blow of those surprise invoices. When corporate counsel asks law firms for discounts and write-downs, what they are really asking for is legal pricing transparency.
4. Benchmarks for outside counsel costs. 
Legal departments spent an average of $5,794,148 on outside counsel, according to the 2019 Global Legal Department Benchmarking Report by the Association of Corporate Counsel (ACC). That works out to about 47% of the total legal spend and 1.7% of revenue. Deviations from these benchmarks will attract more scrutiny of invoices and fuel client-side demands for greater legal pricing transparency. 
5. Outside costs compared to in-house costs. 
"The average internal expenses of the legal departments surveyed is $291,420 per lawyer, or about $162 per hour," according to the Global Legal Department Benchmarking Survey for 2021 by KPMG. "Since heads of legal have the 'make or buy' alternatives, they must be able to compare the costs of internal lawyers with those of external colleagues," according to the report. As GCs continue to bring more work in-house, benchmarks like these add pressure for pricing transparency. 
6. Legal ops continues to grow. 
Some 61% of law departments "employ at least one legal operations professional," according to the 2021 Chief Legal Officers Survey which is another useful survey by the ACC. About one in five (21%) "employ at least four legal ops professionals." 
This relates to transparency because the very purpose of legal operations is to better manage the various legal activities and associated costs. Several years ago, these positions were rare. The ACC says this role has grown nearly 40% since 2015. 
7. Legal work shipped to law firms to remain flat. 
The same survey of CLOs asked about the level of work they planned to outsource to law firms in 2021. The results were flat compared to the year prior. A majority (54%) said levels would remain the same, while 34% said they'd send more. The report theorizes the relatively flat demand "may relate to legal departments wanting to be in control over the legal processes and reflect concerns over transparency issues."  
8. Legal departments continue to take work in-house. 
Legal departments plan to send less work to law firms and keep more of it in-house, according to the Legal Planning and Budgeting for 2021 by Gartner. While the in-housing trend isn't new, this survey also found in-house teams are hiring lawyers with specialties, "as legal looks to build deeper expertise internally." The research firm says, "Legal departments are insourcing higher-cost practice areas and preparing for a shifting regulatory landscape." 
Why the shift? It's "an attempt to reduce the biggest driver of their legal spend," which is outside counsel, according to Gartner Research Principal Caroline Van Allen in an interview with Phillip Bantz for Corporate Counsel.
9. A long-standing petition for pricing transparency. 
Richard Burcher, an international law firm pricing consultant with Validatum, has long noted transparency is a client preference. For example, he notes survey data by Altman Wiel as far back as 2014 which shows transparency has been top of mind for a long time.
He cited one survey question, in particular, that was put to GCs:
"Excluding 'bet the company' matters, if you could select only one of the following outside counsel pricing preferences, which would you want most?" 
And answers:
"Contrary to what most law firms would expect, the responses, in descending order of importance to the participants were; transparent pricing (36.4%), guaranteed/fixed pricing (33.7%), value-based pricing (20.3%) and lowest price (9.6%). So much for the assertion by many that it is all about price."
10. Predictable legal pricing outweighs lower cost.
An independent survey of 160 in-house lawyers working in private equity that we commissioned, found that clients respond to surprise invoices by negotiating discounts, challenging line items, and delaying payments, among other tactics to bring the costs down. 
Given the long list above, it's no surprise that clients haggle with their law firms over the price tag. However, the survey also revealed that 75% of respondents believe that predictability of legal spend is more important than an absolute reduction in spend.
* * *
Predictability through transparency
As our very own Nicholas d'Adhemar, who is both a former lawyer and PE investment manager, says, it's not about "nickel and diming" the law firm, it's about bringing predictability to pricing and greater transparency to the process.
* * *
If you enjoyed this post, you might also like:
3 Examples of How Corporate Counsel is using Legal Spend Management in Practice 
Photo by Wilhelm Gunkel on Unsplash
Explore more content on similar topics: