21 Dec 2022
13 Legal tech statistics that summarize 2022 nicely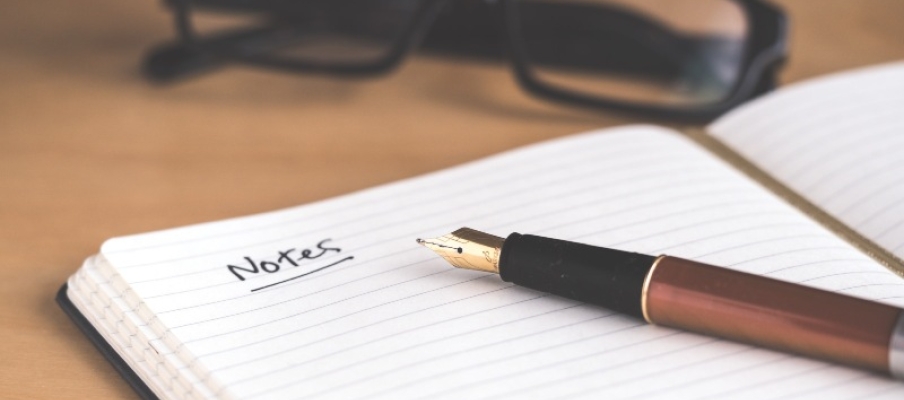 These legal tech statistics from the past 12 months demonstrate the influence software tools and innovation had on the business of law and the legal community.
We've reviewed many surveys about legal tech and the business of law on this blog throughout 2022. Some of these surveys are our own – like this one – while others were published by outside organizations and simply caught our eye – like this one.  
There are however many more we simply haven't had time to review – until now. As part of our year end-wrap up, we went back through the findings of dozens of surveys about legal technology published this year. The result of that effort is this curated list of statistics which we think does well to summarize 2022.  
1. 60% of legal departments have implemented data analytics.
"In 2022, significant traction was made in analytics-related technology: 60% of departments indicated having implemented a legal data analytics tool (up from 52% last year) and 26% indicated using artificial intelligence for at least one use case (up from 15% last year)."
These findings stem from the 2022 HBR Law Department Survey along with sessions HBR Consulting conducted with legal professionals this year. 
"For the first time, emerging workflow-based technologies have taken the lead as the tools most likely to be considered for implementation in the next one to two years. Thirty percent of departments indicated consideration of legal service request tools (up from 19% last year) and 29% expressed interest in robust workflow automation tools (up from 19% last year)."
Read more: HBR Consulting's Annual Law Department Survey and Sounding Board Series Reveal a Year of Growth in 2022 as 2023 Challenges Loom 
2. In-house exhaustion fostered corporate legal tech adoption.
"Corporate legal teams are exhausted by growing workloads, yet many organizations remain cautious of increasing legal department headcount," wrote the research firm Gartner. "This is driving interest in legal tech adoption." The assessment noted, "68% of corporate legal attorneys said they struggled to manage their workloads in 2020. Since then, rising business activity has only heightened these pressures." 
Read more: 5 Legal Technology Predictions Through 2025 
3. Tech skills top priority for next-generation in-house teams.
Nearly "half of corporate legal professionals (47%) believe technology adoption is the top non-legal skill needed for the next generation of in-house legal professionals." That statistic comes from Everlaw, which in partnership with the Association of Corporate Counsel, surveyed "more than 200 in-house counsel and legal operations professionals."
Read more: Technology Adoption Named Top Non-Legal Skill Needed for In-House Legal Professionals, According to New ACC Data 
4. Growing corporate risk strains legal department capacity.
General counsel and chief legal officers (CLOs) say corporate risk grew this year in a survey commissioned by FTI Consulting and Relativity – and conducted by lawyer and legal industry analyst Ari Kaplan. 
Nearly 8 in 10 (79%) "reported increased risk and demand, compared to 60% in the previous year's study. Among those, 100% reported overall concerns and strains on capacity have been amplified across seven unique areas, including ESG, business strategy, risk management, crisis and breach incident response, data privacy and compliance monitoring." 
Read more: General Counsel Report from FTI Consulting and Relativity Finds Resounding Agreement Over Mounting Risk, Demand and Pressure 
5. In-house legal pros say tech will increase efficiency amid budget constraints. 
Contract management firm Lexion polled 450 in-house legal professionals and found many believe "too much time is spent on low-value tasks." 
"Respondents said the top three factors keeping them from doing their jobs well are lack of resources and people (38.37%), being buried in low-value or administrative tasks (36.9%) and time wasted keeping track of documents and versions (34.9%)," according to reporting by Bob Ambrogi on his blog LawNext.  
He also noted, "65% are worried about impacts from the uncertain economy and 69% anticipate cutting spending through reduced outside counsel consultation, hiring freezes, and layoffs." Consequently, "44% of respondents expect to add technology to increase efficiency."
Read more: As Companies Rein in Legal Spend, They Are Bullish on Leveraging Legal Tech, Survey Says 
6. CFOs support investment in legal tech. 
"Nearly three-quarters of respondents indicated that their organization's budget for legal tech tools would grow over the next year," according to a survey we commissioned Coleman Parkes Research to conduct. The researchers polled 300 senior legal and financial professionals who have responsibility for legal spending across the United States and the UK.
Interestingly, as our CEO Nicholas d'Adhemar wrote for Today's GC, "CFOs and other financial leaders were even more bullish on legal tech within their organization. Eighty-two percent said spending on legal tech would grow in the next year, compared with 67 percent of their peers in legal." 
Read more: Golden Opportunity to Buy Legal Tech in 2022 | infographic
7. Legal tech improves service delivery but barriers to adoption remain.
About half (48%) of legal ops pros surveyed said their organization has increased overall spending on legal technology, according to the 2022 Legal Ops + Tech Survey by Bloomberg Law. 
There's good reason for this too – "nearly 9 out of 10 attorneys reported that legal technology improves the services they provide to clients and is crucial to meeting client demands," wrote Bloomberg analysts Rachael Pikulski, Princess Onyiri and Linda Ouyang. 
Despite the increased investment and benefits, there are some challenges that remain. "The top barriers to using legal technologies cited among the respondents were lack of tech-savvy, lack of familiarity, and not enough time to learn the technology."  
Here are some of our ideas for improving legal tech adoption even as investment in training lags behind tools. 
Read more: Lawyers' Top Legal Tech Tools – and Biggest Blind Spots 
8. As law firms raise rates clients demand greater transparency.
A survey of 800 lawyers and legal finance leaders in North America and UK by BigHand found "clients' expectation for financial transparency has increased, as attitudes evolve away from traditional 'trusted partner' approaches to matter management and total cost." 
More than half of the respondents polled (53% and 51%, respectively) say "they have received further increases in demand from clients for more financial transparency this year." However, the survey also found "96% of NA and 98% of UK firms have increased the target billable hours for lawyers suggesting there is a disconnect between firms and lawyer expectations."
The disconnect is unnecessary, as clients, particularly in high-end legal work, consistently say that timely, transparent and predictable law firm invoices beat lower fees. To that end, some of the largest and most prestigious law firms in the world will attest that ultra-transparency in law firm fees is a competitive advantage. 
Read more: Economic uncertainty puts pressure on law firms to increase lawyers' billable hours, confirms latest market research  
9. Frustration: UX matters a whole lot in legal tech.
A survey by Litera found that while most lawyers and allied professionals agree technology is essential – it can also be cumbersome to use. 
For example, most respondents agree tech helps their firm or company save money (86%), makes their jobs easier (80%) and enables better collaboration (64%). However, nearly half of respondents – 47% of lawyers and 42% of allied professionals – say the technology they use at work is frustrating. 
"We should not assume that all new software is easy to use," wrote Richard Tromans about the survey on Artificial Lawyer. "Although one would hope that as the years go by better UI/UX steadily arrives in the legal market."
We'd add to this, that user experience is not just about a user's interaction with a software product. User experience (UX) is every interaction a customer has with the legal technology provider as well. 
Read more: Legal Tech's Paradox: It Helps, But Is Also Rather Frustrating – Report 
10. Law firms advanced their use of analytics.
Most law firms (68%) are using "legal analytics – a 7% increase over last year," according to a survey by Lex Machina. Many law firms believe analytics helps to drive new business, as "69% of users use Legal Analytics to pitch or demonstrate expertise to their clients." 
We'd hasten to add, ideally, those analytics come with dashboards that put law firms on the same page as their clients. 
Read more: 2022 Legal Analytics Survey 
11. Pace of digital transformation doubles.
A "survey of IT leaders from UK legal firms found that almost all respondents (92%) say they are expected to deliver digital projects twice as fast as they were five years ago – with two-thirds (65%) saying they are expected to deliver twice as fast compared to two years ago. The poll was conducted by low-code application development platform provider, Toca.
Perhaps Rex Salisbury, a deal partner for the investment firm a16z said it best when, early in the pandemic, he observed, "Businesses of all kinds are experiencing two years' worth of digitization compressed into months."
Read more: Digital transformation delays cost legal firms over £1 million per project 
12. More law firms embracing the cloud.
"Cloud adoption has played a fundamental role in facilitating collaboration for lawyers and staff working virtually. The survey highlights ~40% use in 2022 and up from just 3% in 2020."
That's according to a piece on Legal Practice Intelligence, which cites a survey from the International Legal Technology Association. The organization polled some 500 law firms for its 2022 Technology Survey this year. 
Which tools are in the cloud? 
"For larger firms, over 60% have migrated Document Management Systems to the cloud while accounting, finance and practice management systems are at around 10% cloud use. Time and billing cloud use for larger firms is at 38%, and two-thirds of firms surveyed indicated they will move time and billing to the cloud in the next 12 months."
Law firms have been slower to adopt cloud tools than their clients. Many corporations rely on cloud-based tools because it typically provides predictable costs, greater security, and is generally easier to deploy. It's worth pointing out, Apperio is based in the cloud. 
Read more: ILTA 2022 Technology Survey Highlights 
13. Most US lawyers still work remotely.
The American Bar Association's 2022 Legal Technology Survey found the vast majority (87%) of "lawyers say their workplaces allow them to work remotely. Nearly two-thirds of lawyers in private practice can work remotely 100% of the time or have the flexibility to choose their own schedule, while 23% are required to work in the office one to three days a week."
"Responses this year came from 1,994 ABA members who work in jobs that require law degrees," the ABA said in a statement. "Most lawyers who responded (75%) work in private practice."
Read more: Working remotely is now a top priority, says new ABA report highlighting lasting shifts in practice of law 
* * *
Speaking of legal technology, we'd invite you to check out Apperio. See how legal departments just like yours are controlling their legal spend without disenfranchising their law firms. See these short explainer videos or schedule a live demo by emailing info@apperio.com.
Explore more content on similar topics: